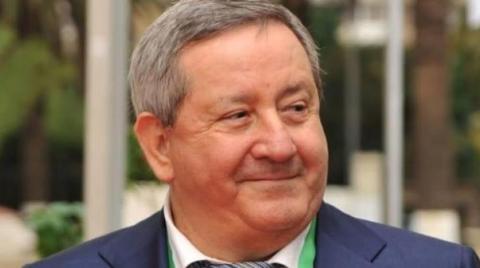 Algeria Jails Ex-Sonatrach Head for 15 Years for Graft
An Algerian court on Tuesday handed a 15-year prison sentence to the former head of state energy giant Sonatrach in a corruption case.
Abdelmoumen Ould Kaddour had been on trial over the 2018 purchase of the Sicilian Augusta oil refinery.

According to Algerian media, the state oil and gas firm had paid ExxonMobil subsidiary Esso Italiana $720 million for the site and associated infrastructure, seen as overpriced for a refinery in operation since the 1950s.

The deal aimed at reducing the bill for importing refined petroleum materials from abroad. However, after sacking Ould Kaddour in 2019, the company borrowed $250 million from foreign banks to repair the refinery.

Upon its conclusion, Ould Kaddour hailed the "profitable project," which he claimed would provide the public treasury with large sums of money to be spent on importing oil-derived products in a short period of time.

Ould Kaddour, accused of squandering public funds, abuse of office and conflict of interest, was "sentenced to 15 years in prison without parole," his lawyer said.

The court also sentenced his wife to two years in prison and his son in absentia to ten years in prison and issued an international arrest warrant against him.

Sonatrach's former deputy chief Ahmed Mazighi, who oversaw the purchase, was jailed for seven years.

Another former Sonatrach official indicted in the case was jailed for three years and a fourth was released.

The indictment list also includes "concluding deals in violation of legislative and regulatory provisions to enable others to enjoy unjustified privileges, illegal use of public and private funds for the benefit of others, as well as abuse of power to benefit from exemptions and reductions in taxes and fees."

The purchase price, initially set at 733 million dollars, had amounted to $2 billion to the actual session of the property.

Ould Kaddour affirmed that the refinery had indeed cost the initial amount and that the difference, namely more than 1.1 billion dollars, included customs bonds, maintenance and renovation costs, as well as environmental compliance.

It is noteworthy that the United Arab Emirates extradited Ould Kaddour in early August. It had arrested him in Dubai after a court in Algiers earlier issued an international arrest warrant against him.