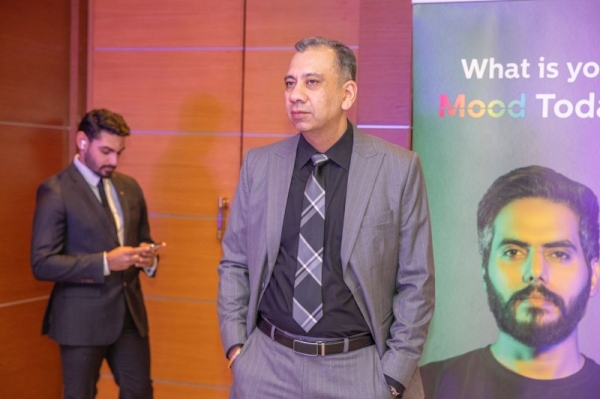 Get ready to light your home smarter
Smart lights are the perfect introduction to the wonderful world of smart home technology. They're simple to set up, easy to use, and make your home more productive and more fun at the same time.
The smart home market globally is growing nearly 22% per year in last 5 years and is projected to go higher by 28% in the coming years focusing on areas where consumer is attracted to control and connectivity, comfort and lighting, security, and home entertainment.

Lighting is valued technology in the smart homes, smart lighting is part of 69% smart homes followed by smart locks, cameras, and smart appliances. Lighting is number one smart speaker use case which people use repeatedly while using smart product Alexa.

Raja Moudgil, Head of Marketing in Signify (formerly known as Philips Lighting) Saudi Arabia explains further Saudi Arabia's more than 80% of population are online users and avid users when it comes to owning smart devices. We also recognize that our users are design-conscious and so we strive to bring them new, exciting, and elegant lighting products that complement their home and give the opportunity to personalize the ambiance which brings an immense opportunity for launching the Philips Hue, global leader in Smart home lighting systems in the Kingdom.

Philips Hue is the world leader in smart lighting. With its range of smart LED bulbs, light fixtures, lamps, sensors, and smart switches, Philips Hue brings smart lighting to everyday homes. The smart lighting system lets you set the mood with beautiful colors which are more than 16 million and Scenes, set up convenient timers and automations to help you feel safer in your surroundings.

Raja Moudgil, Head of Marketing at Signify further expressed with great confidence that Philips products are excellent and liked by our customers inside the Saudi market, following the gain in the trust of customers during the past four decades & Philips Hue Smart home lighting products are available on all leading online & can be experienced at all leading offline platforms in Kingdom.