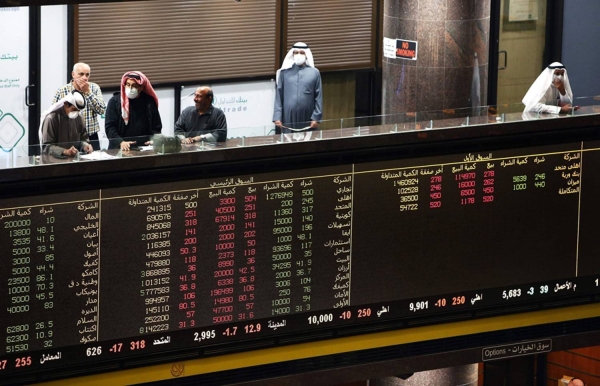 Gulf central banks raise interest rates following Fed decision
The central banks of Saudi Arabia, the United Arab Emirates, Bahrain, Qatar and Kuwait decided on Wednesday to raise interest rates.
The announcement by the five GCC countries came following the US Federal Reserve's decision to raise the main interest rate by 75 basis points to 2.5%.

The Saudi Central Bank (SAMA) announced that it would raise the rate of repurchase agreements (Repo) by 75 basis points from 2.25 to 3.00%.

Also, SAMA has raised the rate of reverse repurchase agreements by 75 basis points, from 1.75 to 2.50%,

SAMA stated that the decision is consistent and in line with its goals of maintaining monetary and financial stability, and in light of global developments.

Meanwhile, the Central Bank of the United Arab Emirates (CBUAE) announced that it will raise the base rate by 75 basis points starting from Thursday, July 28, 2022, and the Central Bank of Kuwait (CBK) decided to raise the discount rate by a quarter of a percentage to 2.50% from 2.25% as of Friday.

The Qatar Central Bank (QCB) also decided to raise interest rates as of July 28. The bank will raise deposit rate (QCBDR) by 75 basis points to 3.00%, in addition to raising the lending interest rate from by 50 basis points to 3.75%. QCB decided to raise Repo Rate by 75 basis points to 3.25%.

The Central Bank of Bahrain (CBB) decided to raise the basic interest rate on one-week deposits from 2.50% to 3.25%, in addition to raising the interest rate on overnight deposits from 2.25% to 3.00%, and raising the interest rate on deposits for a period of 4 weeks from 3.25% to 4.00%.

The CBB also decided to raise the interest rate imposed by the Central Bank of Bahrain on retail banks in return for lending facilities from 3.75% to 4.50%.

The Federal Reserve raised interest rates for the fourth time this year, and for the second time in a row, by 75 basis points.

"Recent indicators of spending and production have softened. Growth in consumer spending has slowed significantly, in part reflecting lower real disposable income and tighter financial conditions," the FOMC stated in a press release.

"Despite these developments, the labor market has remained extremely tight, with unemployment rate near a 50-year low, job vacancies near historical highs, and wage growth elevated," the FOMC said.

"Over the past three months, employment rose by an average of 375,000 jobs per month, down from the average pace seen earlier in the year but still robust," the statement clarified.

The agencies stated that US central bankers move aggressively to cool the strongest surge in inflation in more than four decades, without derailing the world's largest economy.