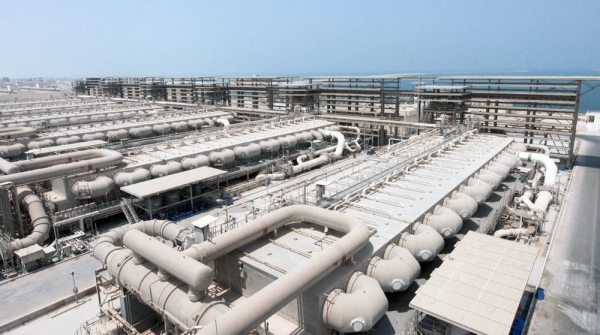 SWCC to hold conference to anticipate future, lead innovation in desal industry
The Saline Water Conversion Corporation (SWCC) is scheduled to organize an international conference to explore the latest innovations and technologies in the water desalination industry with the participation of the International Desalination Association (IDA), specialized companies and several academia.
The conference is being organized with the aim of developing future strategies and innovative plans to face challenges in the water desalination industry and support preemptive initiative that relies on forward-looking.

The conference is planned to contribute to realizing economic sustainability through reducing the cost of producing one cubic meter, ensuring environmental sustainability via decreasing carbon emissions, and realizing the targets of the Kingdom of Saudi Arabia's plan to reach zero carbon emissions by 2060.

The conference, slated for May 30 to June 1, 2022 in Jeddah, will see the participation of experts and specialists from the US, Europe and Russia, in addition to representatives from more than 20 countries, including Brazil, China, Korea, Japan and India to discuss means on how to administrate future challenges in a better way and to benefit from opportunities provided by modern technologies, digital innovation and successful experiences in the desalination industry.

The event provides a big opportunity to keep pace with the accelerating growth witnessed in the desalination industry in the fields of innovation and development through research and scientific papers that will be offered by the global experts and speakers to reflect the technological developments and achievements that form a pivotal role in overcoming the challenge of production costs and energy consumption.

During the conference, the Institute for Research, Innovation and Desalination Technologies will review innovative technologies that will be displayed for the first time, such as the high-range floating water desalination unit and other inventions.

Meanwhile, participants will go over several qualitative innovations for water technology solutions locally and internationally, including agricultural water desalination units with zero saline discharge, and the technology of using grapheme in case there are pollutants on the sea surface, among other innovations in the field of water solutions and technologies that are made with efforts of local competencies at the corporation in line with the plans of the Saudi Vision 2030.