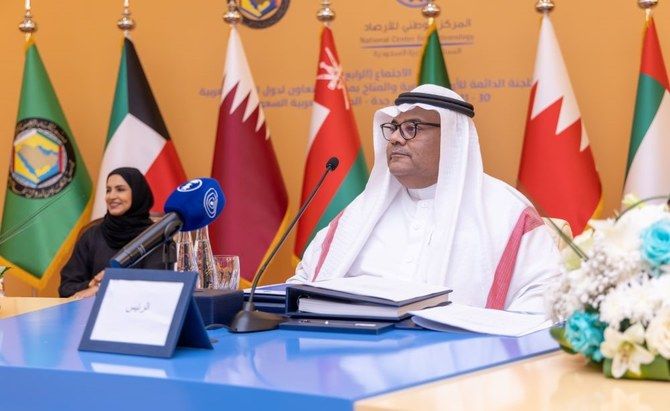 14th meeting of GCC meteorological facility leaders concludes
The 14th meeting of the leaders of the Gulf Cooperation Council's meteorological facilities, in partnership with the National Center for Meteorology and the Saudi Arabian Military Industries Advanced Electronic Co., concluded on Monday.
The two-day meeting took place at the Ritz-Carlton Hotel in Jeddah in the presence of the CEO of the National Center for Meteorology Ayman Ghulam.

Ghulam said the meeting came at the right time as preparations are underway for COP27, which will be held in Sharm El-Sheikh, Egypt, and the Saudi Green and Middle East Green initiatives, both to be held alongside the climate conference.

"The National Center for Meteorology has three important initiatives that are closely related to those two initiatives: a regional center for dust storm early warning, a climate change center and a cloud seeding program," Ghulam told Arab News.

"All these initiatives deal with climate change and how to mitigate it and reduce the effects of dust storms and drought in Saudi Arabia, as well as other meteorological issues," he added.

Pointing to the strategic partnership between the National Center for Meteorology and SAMI AEC, he said it is a very good opportunity to geographically expand the meteorologic system, which is being accomplished by a contract between the center and SAMI AEC.

Arab News also spoke to Suad Al-Izki, director of the Geographical, Environmental, Tourism and Energy Statistics Department at the GCC Statistical Center, or GCC-STAT, on the sidelines of the event.

"One of the benefits of the meeting is discussing the most important topics related to meteorology and climate…in addition to the new initiatives and projects in the GCC countries related to the same subject," she said.

Al-Izki said that GCC-STAT, in cooperation with the general secretariat and meteorological centers across GCC countries, is working on a proposal for a climate statistics project, which aims to manage various observational data and information related to weather and climate.

"It will collect them in a comprehensive database, analyze them and conduct joint scientific studies related to climate change that support decision-makers to prepare policies and measures to mitigate the effects of climate change," she said.

SAMI AEC was established in 1988 and has successfully completed over 1,500 projects. It has emerged as a leading national facility in the manufacturing, maintenance, engineering and development of modern electronics.

In 2017, SAMI AEC entered the cybersecurity market and underwent a digital transformation in late 2020.