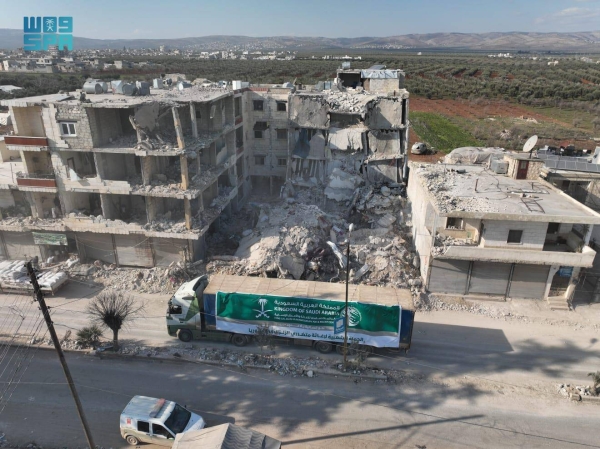 Al-Rabeeah: Saudi Arabia to construct 3,000 buildings for quake-affected people in Turkey, Syria
Dr. Abdullah Al-Rabeeah, advisor at the Royal Court and general supervisor of the King Salman Humanitarian Aid and Relief Center (KSRelief), said on Tuesday that KSRelief was able to provide temporary tents for those affected by the earthquake in Turkey and Syria and it will construct 3,000 temporary buildings for these people," he said while attending a program on Al-Ekhbaria channel.
Dr. Al-Rabeeah said that there is a need to continue helping those affected by the earthquake in Turkey and Syria for weeks and perhaps for months, due to the great scale of the disaster. "Tens of thousands of people need shelters and the priorities of the Saudi team are to carry out a rescue operation of those trapped under the rubble and to provide the necessary support such as medicine, food, and urgent healthcare," he said.

The Saudi aid campaign was present in Turkey and northern Syria, and today it is in Aleppo, Al-Rabeeah said while indicating that the door to volunteering is still open, especially in light of the need for disaster management specializations.

"Saudi Arabia was one of the first countries that reached the quake-hit regions immediately after the occurrence of the disaster. It is communicating with the Syrian Red Crescent to set priorities and provide support in Aleppo," he said adding that the Kingdom's aid reached various regions within a short period of time.

Saudi Arabia, represented by KSRelief, launched large-scale relief operations, including a popular fundraising campaign and dispatching of relief supplies and rescue teams, and that is in implementation of the directives of Custodian of the Two Holy Mosques King Salman and Crown Prince and Prime Minister Mohammed bin Salman.