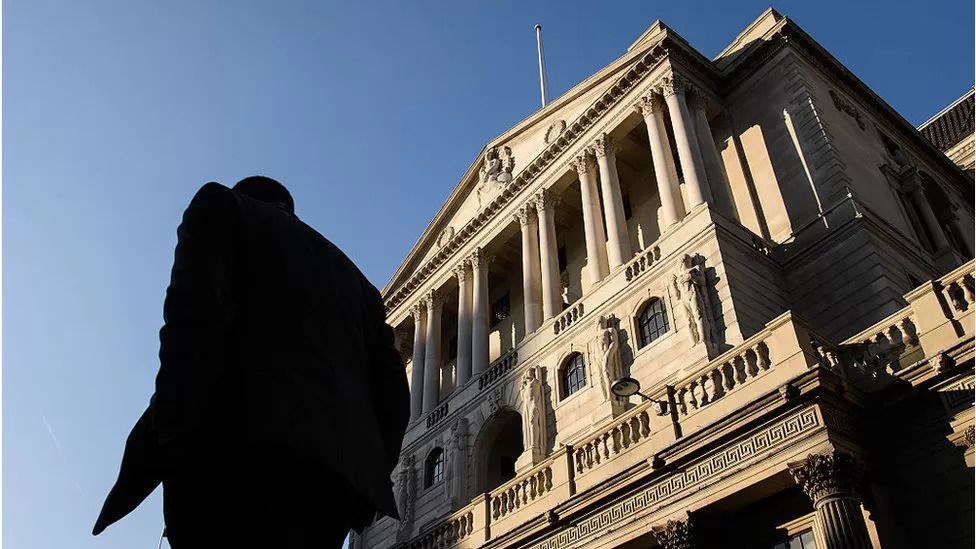 Bank of England on heightened alert for further banking turmoil
The Bank of England is on "heightened" alert for further turmoil in the banking sector, its governor has said.
However, Andrew Bailey told MPs the recent problems facing lenders had not caused stress in the UK banking system.

Officials have tried to calm investors since Silicon Valley Bank and Signature Bank failed, sparking concerns about the stability of other lenders.

In Europe, worries over the strength of Swiss banking giant Credit Suisse led to a rushed takeover by rival UBS.

Nerves among investors have sparked sharp falls in banking shares around the world.

Mr Bailey told MPs on the Treasury Committee that the Bank of England would "go on being vigilant".

He said we were in a period of "very heightened, frankly, tension and alertness".

The collapse of Silicon Valley Bank (SVB) was the biggest US banking failure since the 2008 financial crisis, and left depositors struggling to get their money out.

The collapse was linked to recent rises in interest rates which had hit the value of SVB's assets.

US regulators had to step in to protect customers, while the lender's UK arm was rescued by HSBC.

The episode has generated heated debate in the US about whether SVB was subject to appropriate supervision and if officials responded properly to its collapse.

At a hearing in Washington on Tuesday, financial regulators called the failure "a textbook case of mismanagement," casting blame on SVB leaders for failing to adjust strategies as interest rates rose last year, despite warnings from officials.

But they faced questions from senators who said the episode had also revealed failures in oversight.

"It looks like regulators knew the problem but nobody dropped the hammer," said Senator Jon Tester, a Democrat from Montana.

UK banking officials admitted to MPs that the speed of the SVB's collapse had taken them by surprise and may mean that banking rules may need updating.

Mr Bailey said it was "the fastest collapse from health to death" since the UK's Barings Bank failed in 1995 after suffering heavy losses resulting from fraudulent investments.

Sam Woods, the chief executive of the Prudential Regulation Authority, noted that SVB UK saw about a third of its deposits - £3bn - withdrawn on one day.

He twice suggested to the MPs that the stress tests applied to UK banks to make sure they can withstand a crisis would need to be looked at, given how new technology meant deposits could be withdrawn electronically in seconds.

However, Mr Bailey told MPs he did not think the UK was in a position similar to the 2008 global financial crisis, when banks stopped lending to each other, plunging the world into a deep recession.

He added that while rising interest rates were "an issue" for US banks, they were less likely to affect UK lenders because they were regulated differently.

In the US the head of the Federal Deposit Insurance Corp, Michael Gruenberg, said the SVB saga had shown the increased risk of bank runs at at a time when "money can flow out of institutions with incredible speed in response to news amplified through social media channels".

He and other regulators in the US expressed support for strengthening banking rules, changes which some politicians such as Elizabeth Warren have championed.

But stricter regulation is opposed by Republicans - reducing the chance of it happening.