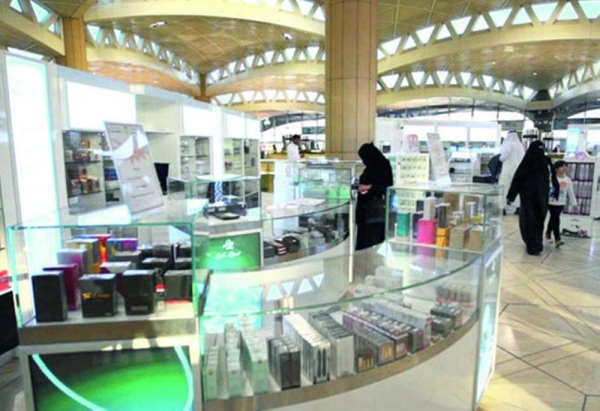 Cabinet to establish a ministerial committee to address obstacles in duty-free
The Council of Ministers has announced the establishment of a permanent ministerial committee to address the obstacles that may face the duty-free markets during their practice for the activity on the ports.
The decision stipulated that the committee to be headed by the Zakat, Tax and Customs Authority (ZATCA), with the membership of the ministries of transport, investment commerce.

The panel will, in addition, have members from the authorities of Civil Aviation (GACA) and the Saudi Ports (MAWANI), as well as the King Fahd Causeway Authority (KFCA) and the General Directorate of Passports (Jawazat).

Through the amendment, the Council authorized the Minister of Finance and Chairman of the Board of Directors of ZATCA, Mohammad Al-Jadaan, to issue the relevant decisions.

The council also authorized Al-Jadaan to specify the customs rules and requirements, which in accordance with Article 77 of the unified customs law for the GCC countries.

The Article 77 of the unified customs law for the GCC countries stipulates that the duty-free markets must be established with the legal tool of each country, in addition to specifying the rules, conditions and customs procedures related to them by a decision of the minister or the competent authority.

It is noteworthy that the Cabinet, chaired by Custodian of the Two Holy Mosques King Salman, has approved in September the establishment of duty-free markets in airports, seaports and land ports.

The Cabinet decision permits sale, in these markets, to passengers arriving and departing from the Kingdom.