The founder of London's first listed medicinal cannabis firm said the sector must shake off its "hocus-pocus" image before companies can fulfil their clinical and commercial potential.
Roby Zomer, CEO of MGC Pharma — which floated on the London Stock Exchange's main market in February — said: "There needs to be a shift within the industry for doctors to see cannabis as a medicine and not just a lifestyle product."

Although medical cannabis was legalised for conditions such as epilepsy and multiple sclerosis in 2018, vanishingly few NHS prescriptions have been handed out.

This reluctance is among factors blamed for cool investor enthusiasm for plant-derived medicines compared to superstar cousins in life sciences and biotech, despite forecasts valuing the cannabis market at $57 billion by 2027 in the US alone.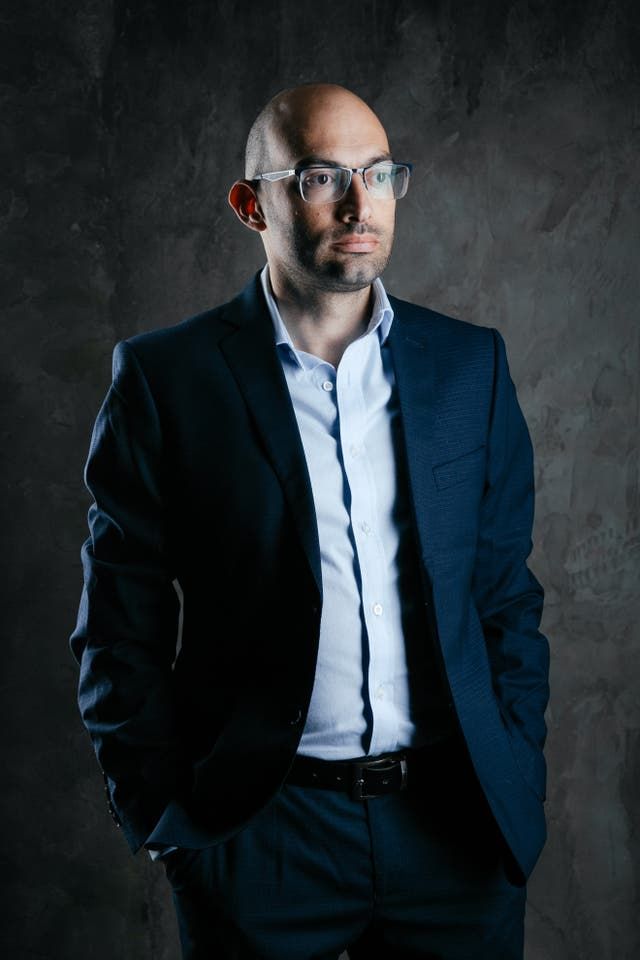 Roby Zomer, CEO of MGC Pharma

Zomer said: "We need time, we are still only at the beginning. We're a small company, and undervalued - but to me, we're in the same league as Pfizer."

He spoke as MGC's Covid-19 drug CimetrA — an oral spray derived from turmeric — was granted an emergency import licence to begin trials in pandemic-ravaged India.

The drug targets receptors to dampen the immune system's overreaction to the virus, muzzling 'cytokine storms' that can trigger organ failure and lead to death.

Final stage tests are ongoing in Israel, and the company is also in discussions with agencies in the EU and US and the World Health Organisation.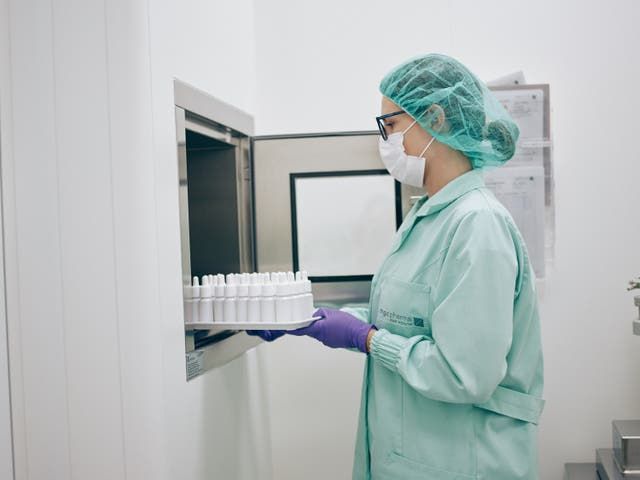 MGC Pharma

MGC's shares rose 5.5% to 3.08p as details of the new trials were announced, still well below Canaccord Genuity's latest 8p "speculative buy" price target which would lift its market value above £100million.

Since launching in 2015, MGC Pharma has evolved from a nutrition and cosmetics brand into clinical therapy, and now employs around 50 scientists at its research centre in Slovenia.

Their attention switched to Covid-19 when the pandemic hit in March last year.

Zomer, 40, has every reason to believe in CimetrA's effectiveness: he and his wife took the drug after testing positive for Covid on their return from visiting family in Russia in January.

"When the plane landed in Israel I did the test and was positive. We all got it together, it hit me hard," he said. "I wasn't able almost to breathe or speak or walk up the stairs for two weeks.

"We both took CimetrA and within 48 hours my wife was able to function. It took me a little longer, but in one week I was like a new person. So yes, I totally believe it works.

"The Pfizer CEO didn't try his vaccine on himself before it got FDA approval!" he added.

If marketing approval is granted for emergency use in India, after a 90-day review process which is being overseen by Medopharm, the firm intends to apply for a licence to sell CimetrA over the counter.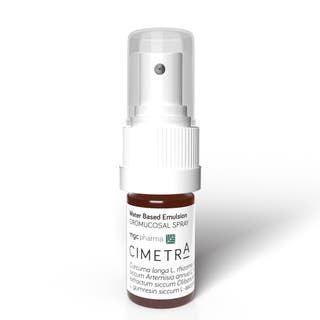 MGC Pharma

A course costs around $100, a fraction of the cost of existing synthetic treatments.

Zomer said: "In the end we need to learn to live with Covid. The vaccine is reducing the spread but, as we're seeing in Israel, it's not preventing it.

"We need safe, affordable, easy-to-administer treatments that suppress the symptoms and prevent hospitalisation and death."

MGC has factories in Germany and the US on standby to scale up for the production of millions of doses as it constructs a dedicated facility in Malta.

In June, MGC's epilepsy treatment CannEpil became the first pharmaceutical-grade cannabis product to be approved for prescription free of charge under Ireland's health insurance scheme.

Zomer said: "I'm very excited, it's a thrilling time to have grown MGC from an idea to become players in the main league of pharmaceuticals companies.

"We see the effort we invested into science maturing into real breakthrough medicine in less than 18 months."