Semiconductors are a vital part of the manufacturing process for everything from military hardware to PlayStations - and a global shortage during pandemic lockdowns proved just how crucial they are to modern supply chains.
China has criticised a Dutch plan to restrict the export of semiconductor equipment - a vital part of the high-tech supply chain.

The Netherlands' government announced on Wednesday it would introduce limits to "protect national security", following similar measures brought by the US last year.

For the American curbs to be effective, other key suppliers had to be on board - and the Netherlands is home to a major supplier to semiconductor manufacturers.

ASML - Europe's biggest tech firm, based in Veldhoven - has sold more than €8bn (£7.1bn) of advanced machinery used to make semiconductors to Chinese customers since 2014.

The microchips are key to everything from military hardware to the smartphone in your pocket, and are a key battleground in the US and China's increasingly bitter trading relationship.

A global shortage during pandemic lockdowns led to car factories being closed and sought-after gadgets like PlayStations being incredibly hard to find.
Chinese foreign ministry spokesperson Mao Ning said it was "firmly opposed" to the Dutch decision to move in line with Washington, saying it would "intervene and limit normal economic and trade exchanges".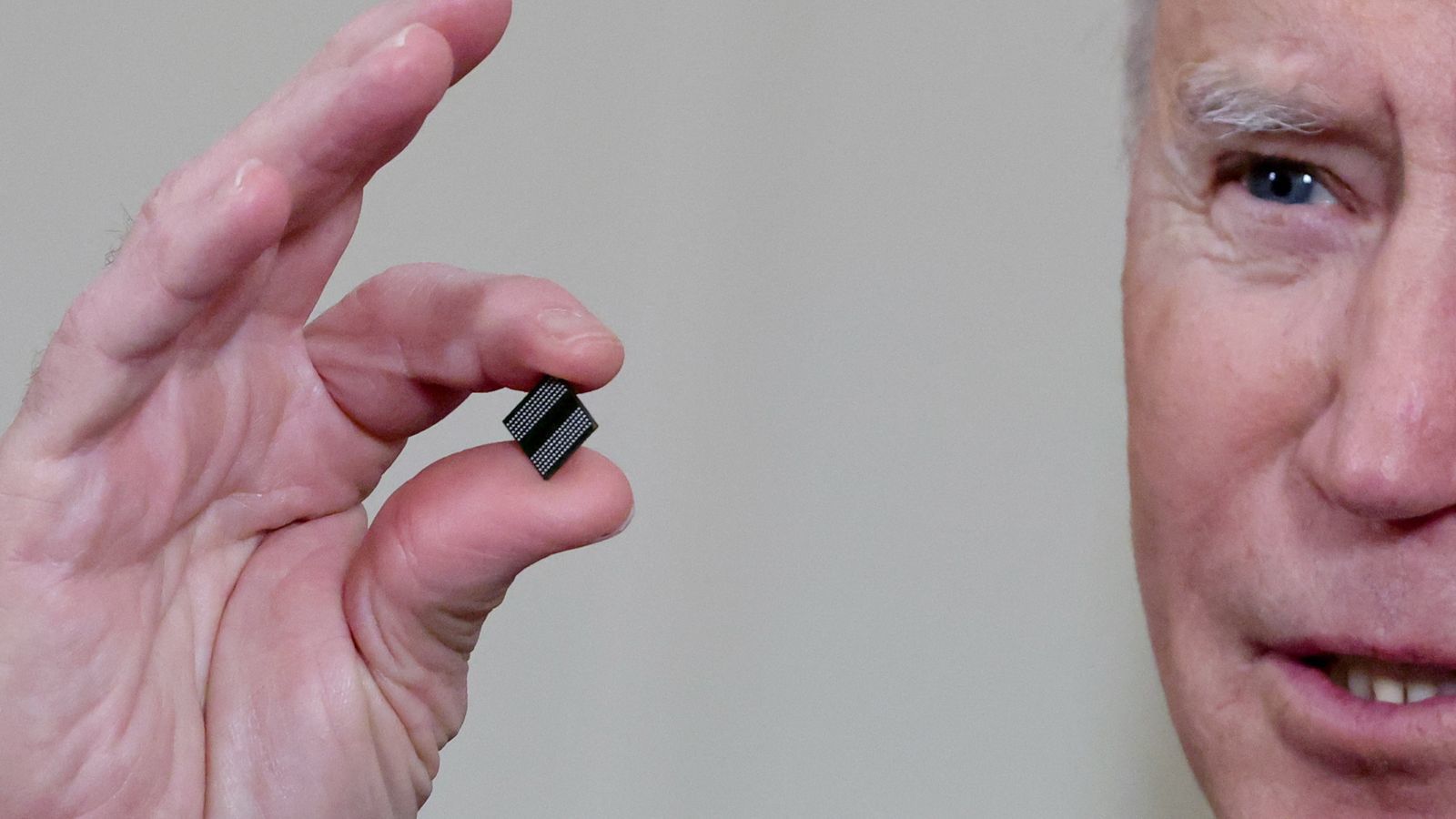 'National control list'
It comes after the strict policy was announced in a letter to MPs in the Netherlands' parliament, though it did not mention China or ASML by name.
Trade minister Liesje Schreinemacher wrote that the measures - headlined by a "national control list" for all semiconductor exports - will come into force this summer.
It means companies will have to apply for licences to export technology like the equipment sold by ASML, which are "deep ultra violent" lithography machines that use powerful lasers to create the intricate circuitry of a chip.
Among ASML's customers are South Korea's Samsung, which does much of its product manufacturing in China, and world leader Taiwan Semiconductor Manufacturing Co.
Taiwan manufactures around 90% of the world's most advanced semiconductors, leading to concerns about the potential impact of any Chinese invasion on global tech supply chains.
It's already seen some firms pivot to building new manufacturing plants in the US.
Could Japan be next to impose tough rules?

The US move in October required chip-making companies that used American tech to make chips - even those not based in the country - to acquire special licences to export to China.

Since then, the White House has been pushing the Netherlands and Japan to adopt a similar stance.

Japan's trade minister, Yasutoshi Nishimura, said it had not yet decided whether to do so.

"For national security reasons, we constantly review export rules," he told MPs.