In a first for the Kingdom, 70 iconic works by late US visual artist, film director and producer Andy Warhol are on view at an exhibition in AlUla until May 16.
Titled "FAME: Andy Warhol in AlUla," the exhibition is part of the second edition of the AlUla Arts Festival.

It is curated by Patrick Moore, director of The Andy Warhol Museum, the US institution based in Pittsburgh that houses the artist's most iconic works related not only to stardom, celebrity and Hollywood, but also to characters on the fringes of society.

On view within Maraya concert hall's sleekly erected series of gallery spaces are Warhol's portraits of Salvador Dali, Lou Reed, Judy Garland, Marlon Brando, Mohammed Ali, Bob Dylan, Dolly Parton, Elizabeth Taylor and others.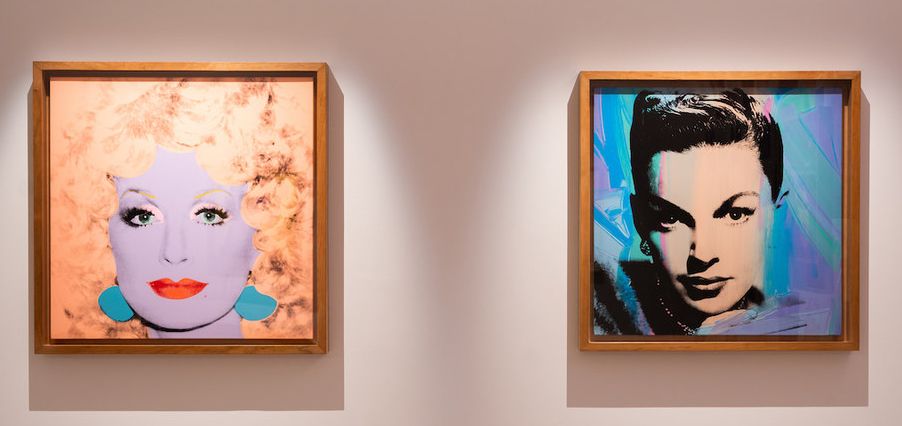 Dolly Parton (L) 1985 and Judy Garland, ca. 1979

The works are being shown amid one of the most riveting desert landscapes in the world — representative of AlUla's bid to become a global cultural destination in its own right.

"I believe both Arts AlUla and The Andy Warhol Museum had similar goals and objectives that were aligned in having really a window for the world in Saudi and a window for Saudi in the world," Nora Aldabal, arts and creative planning director at the Royal Commission of AlUla, told Arab News.

"The Andy Warhol exhibition comes from a conversation or an introduction of an artist who played a big role in documenting an era of transformation and The FAME exhibition today curated by Patrick Moore speaks to that change."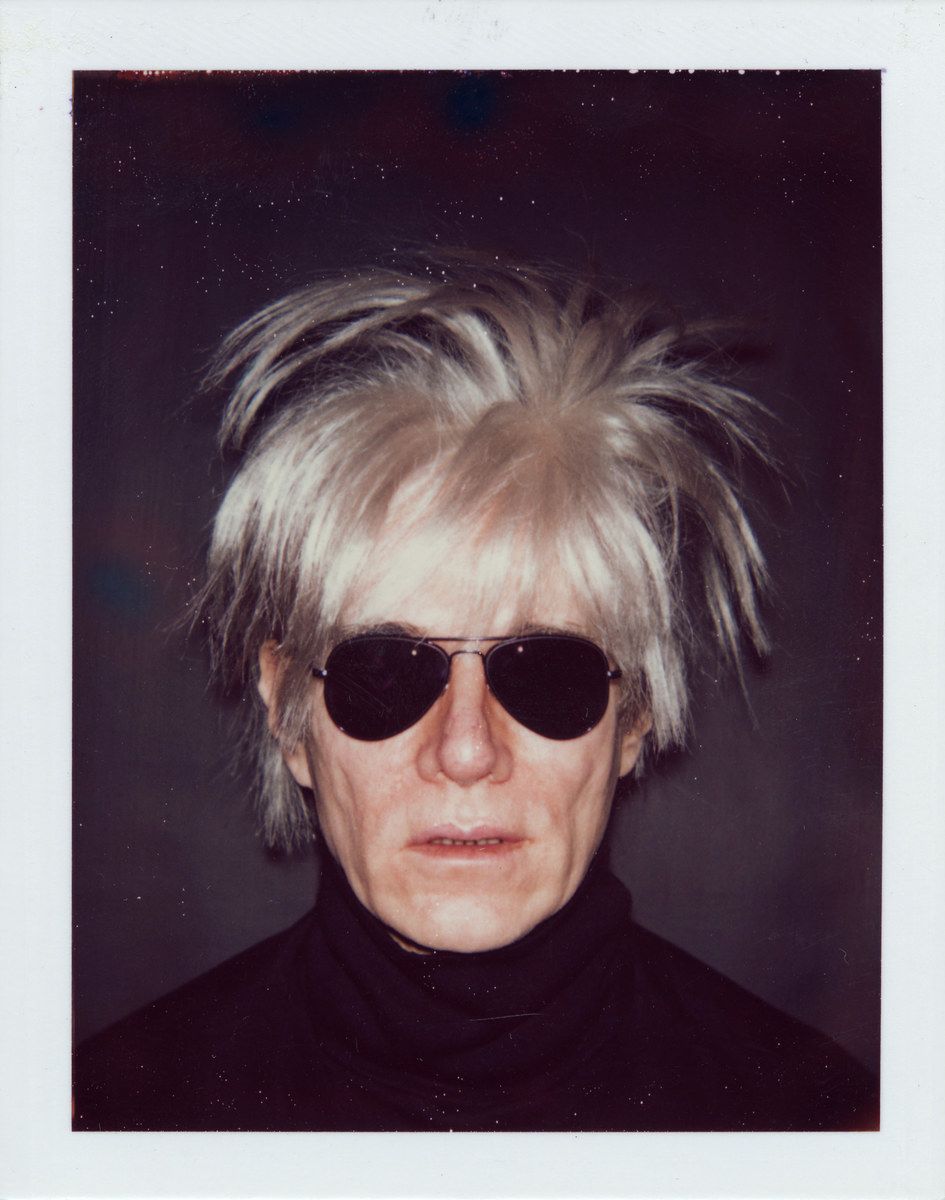 Self-Portrait (Fright Wig), 1986.

The exhibition similarly speaks of the great transformation on both the social and economic fronts that is taking place in the Kingdom since Crown Prince Mohammed bin Salman launched Vision 2030 in 2016, placing the growth of the creative economy at the center of the Kingdom's strategy to eliminate reliance on oil and gas and foster new sectors.

"For me, AlUla was an intoxicating place to stage this exhibition," Patrick Moore told Arab News. "It's this combination of extraordinary natural wonders and contemporary art that makes it so powerful.

"The response has been so positive from both the Middle East region and internationally," he added. "Staging FAME here is about the power of cultural exchange."

Moore said that the current period of transformation in Saudi Arabia would have fascinated Warhol, who died in 1987. "Watching men and women get dressed up and go to events taking place all over the Kingdom — many staged for the first time — Warhol would have found it all very charming and glamorous," he added.

"Warhol loved young people and he loved youth," Moore said. "He sort of worshiped youth. So, I think first and foremost he would've loved to have been in Saudi Arabia where the population is so young, so transformative and so eager to participate in the change."

In one gallery room, a group of Saudi men and women gleefully play with a multitude of floating metallic balloons in Warhol's 1966 installation "Silver Clouds."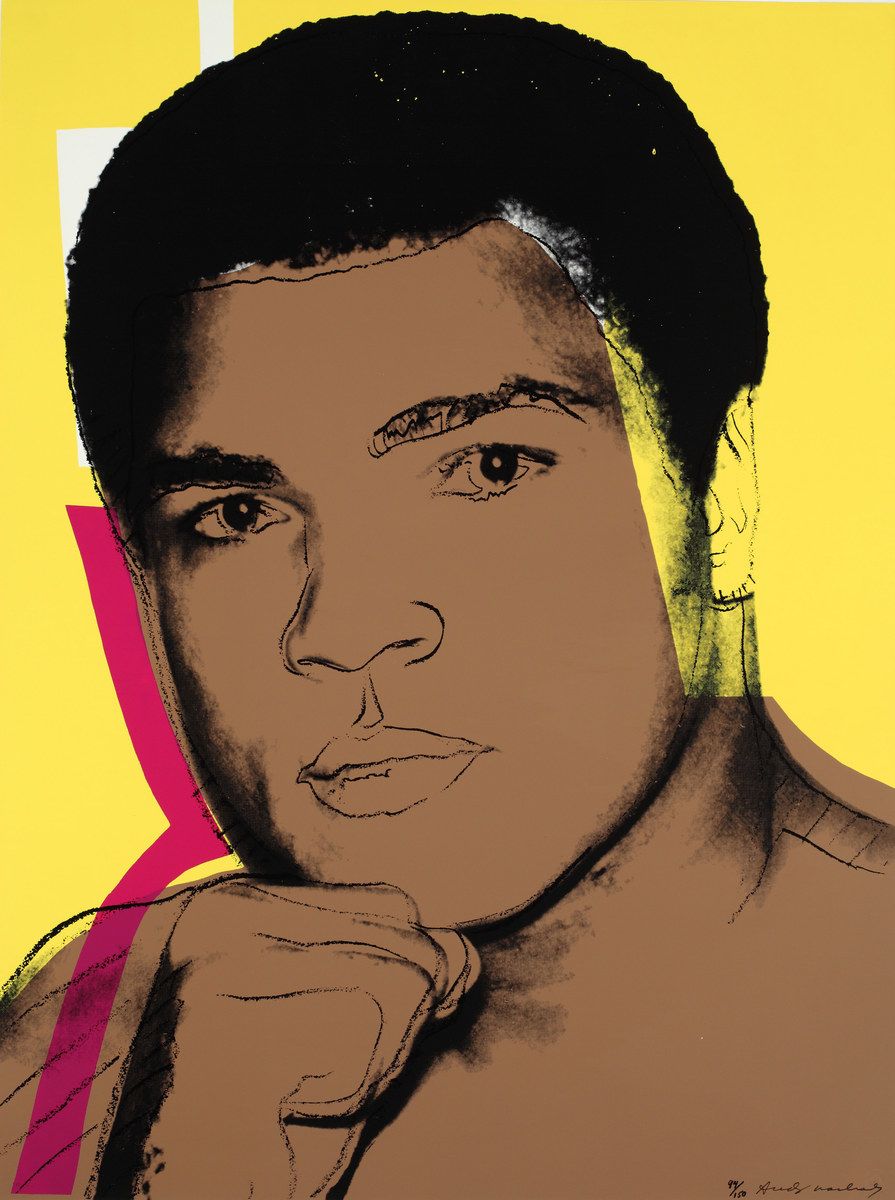 Muhammad Ali, 1978.

The idea is to create a sense of play and freedom with the work — even if at times guests are momentarily trapped by the balloons until they push them away.

"I think they want to be seen — they want to present themselves to the world," Moore said of the Saudi youth. "And that is very similar, I think, to the impulse that Warhol had when he was a youngster growing up in gritty Pittsburgh and escaping to the cinema and seeing all these glamorous people on the silver screen and wondering, am I ever going to be a part of that?"

As Moore rightfully notes, young Saudis, like those attending Warhol's show or the Red Sea Film Festival or countless other fashion shows, contemporary art exhibitions, sports matches or car races, are finally experiencing in their home country what they had watched from years taking place abroad — much like Warhol did when he went to the cinema growing up.

Also on view are the artist's filmed portraits, "Screen Tests," that consist of a series of short, silent, black and white film portraits of counter-culture icons created between 1964 and 1966.

Among these is a black and white film of Lou Reed, a founding member of the famous The Velvet Underground rock band, sipping a Coca-Cola bottle while donning thick black-rimmed sunglasses — a reminder to live and relish the cool of the present moment.