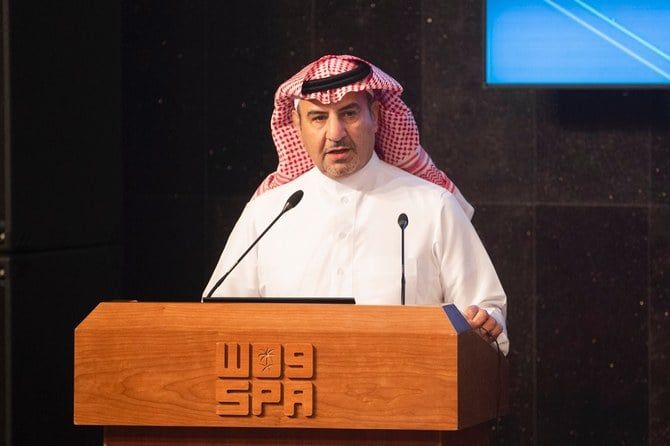 Future Minerals Forum's historic Ministerial Roundtable aims to promote responsible mining in MENA
A roundtable of ministers set to kick off the Future Minerals Forum has been described as the "largest-ever gathering of its kind" by event organizers as more details of the event's agenda were revealed.
The ministerial roundtable will analyze the ways in which global collaboration can be enhanced to unleash the mining potential of the region, and also focus on measures that can be taken to turn the Middle East and North Africa region into a future hub of "green metals."

Representatives from more than 60 high-level government delegations and non-governmental organizations involved in the mining sector will take part in the gathering on Jan.10, before the Forum proper gets underway the next day at the King Abdulaziz International Conference Center in Riyadh.

Setting out details of the event at a press conference held in Riyadh on Wednesday, the organizers said: "This makes it the largest-ever gathering of its kind."

This year's FMF – the second edition of the event – is expected to attract over 13,000 in-person and virtual delegates coming from 130 countries to hear from over 200 speakers.

At the conference, Khalid Al-Mudaifer, Saudi vice minister for mining affairs, said: "FMF 2023 will be even bigger and better than last year, which set a high bar for success. Reaction to last year's event has been overwhelmingly positive, and we look forward to welcoming even more minerals and metals industry leaders this year."

He added: "We are keeping the high level of dialogue and opportunities to do business, while adding new features in 2023 that make FMF one of the premier events in the world."

On Jan. 11 and 12, FMF will feature dozens of speeches and panel discussions related to various issues and challenges in the mining sector which include decarbonization, resilience, and the adoption of technology in the industry.

FMF 2023 also will feature numerous informal engagement and networking sessions to ensure that delegates can achieve their business goals. It has also established a committee devoted to enabling women in the mineral and metal industry. So far, 2,000 women have registered so far in the body, the organizers added. 

This year's FMF will also include an Industry and Technology Exhibition, anchored by the Saudi Pavilion, which will showcase the latest trends, technologies and tools available to the minerals and metals industry.

"We are thrilled with the industry response to the exhibition and expect that it will be a very busy area within the event. We also are grateful to all of the key catalysts in Saudi Arabia's government, who have partnered to create this pavilion," added Al-Mudaifer.