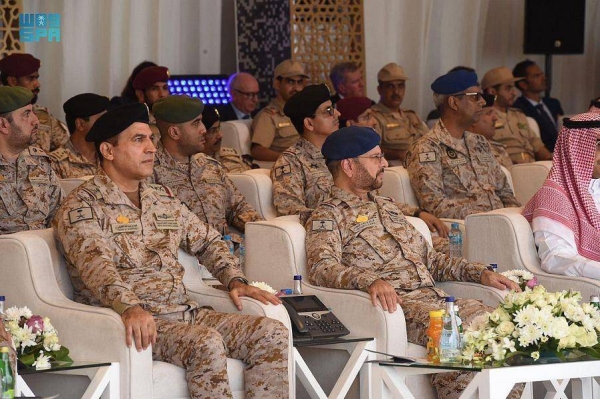 HMS Al-Jubail arrives at King Faisal Naval Base from Spain
Royal Saudi Naval Forces received on Thursday His Majesty's Ship Al-Jubail, in the presence of Chief of General Staff General Fayyad bin Hamed Al-Ruwaili, at the King Faisal Naval Base in the Western Fleet. The vessel arrived from Spain, where it was built.
The Naval Forces held an official reception for HMS Al-Jubail, the first ship to enter service as part of the "Sarawat Project", which includes the construction of five naval vessels with advanced capabilities to conduct various combat missions with high efficiency.

HMS Al-Jubail (Corvette Avante 2200) is the latest of its type in the world, with capabilities of handling air, surface, or subsurface targets.

During the reception ceremony, the Chief of the General Staff boarded the ship, toured its various sections, and inspected its modern and high-tech equipment, before writing a note in the ship's log.

Commander of the Royal Saudi Naval Forces Lieutenant General Fahd bin Abdullah Al-Ghufaili described the arrival HMS Al-Jubail as a "historical moment" which the Saudi Armed Forces in general, and the Naval Forces in particular, are proud of.

He said: "Receiving the ship is a great and historic occasion, and it is the first vessel of the Sarawat project, which we will soon celebrate successive arrivals." He pointed out that the construction of the ship took nearly four years, and several stages, starting with laying the keel to mark the start of its construction at the Navantia shipyard in the Spanish city of San Fernando; then floating the ship; passing the quality control tests in the port and at sea, leading to the inauguration stage, the conclusion of the training program for the ship's crew, and ending with preparation to sail to Saudi Arabia.