Battle for flights and rooms in quarantine hotels among issues facing residents trying to get back to city, day after government announces it will recognise documents from five countries
A fight for flights and quarantine hotel rooms, and confusion over new entry documents, are among the issues still facing stranded Hongkongers in coronavirus hotspots, a day after the government announced it would recognise vaccination records from five countries.

For months, countries in the city's top category of Covid-19 risks, including India and Pakistan, were subject to a flight ban that prevented most residents from returning.

Hong Kong overhauled its entry rules last month, effectively removing the ban for vaccinated residents, but it meant little to many, as authorities refused to recognise inoculated records issued by the countries in which they were stranded.

In Asia, only those issued by Japan were recognised, as the country is on the World Health Organization's list of "stringent regulatory authorities", a requirement insisted on by Hong Kong officials.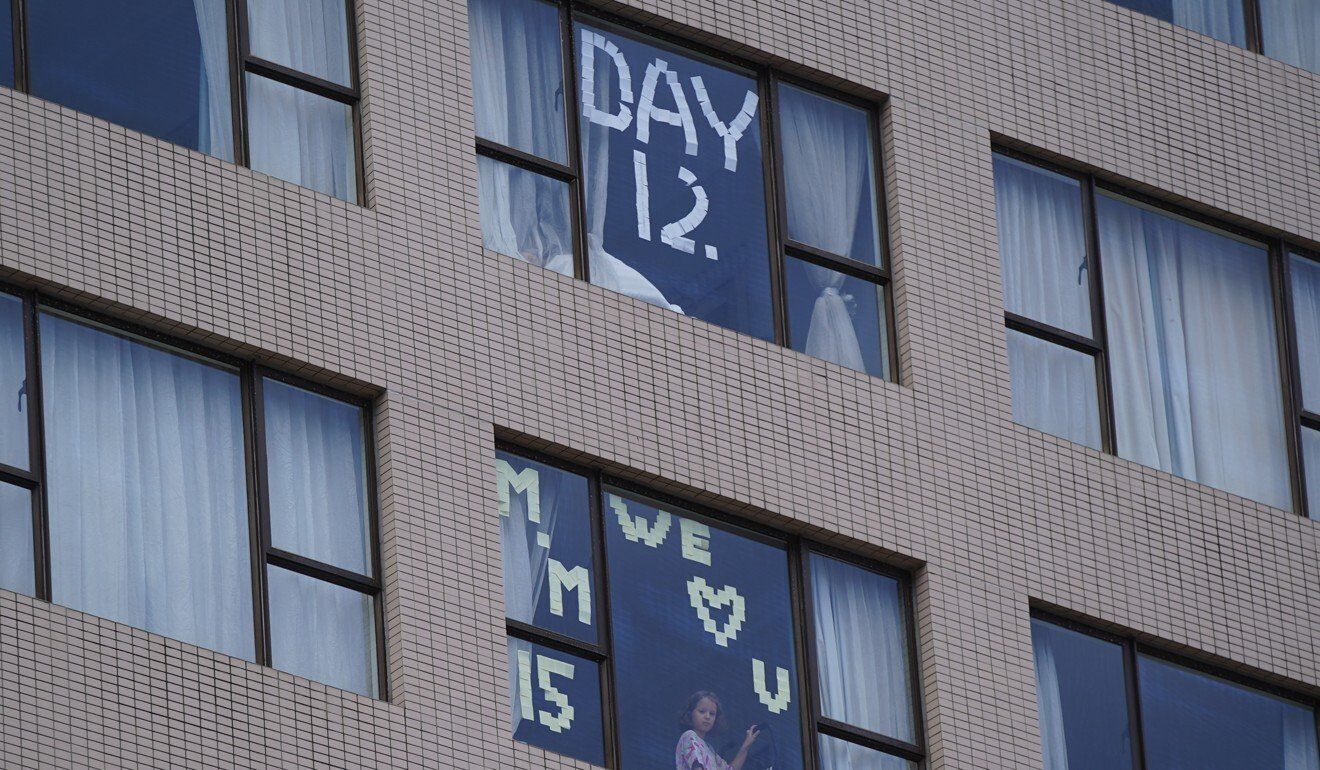 People isolating at the Dorsett Wanchai hotel.

Then two weeks ago, city officials announced they had reached a deal with the Philippines and Indonesia, and would recognise their inoculation records to allow domestic helpers to travel.

Following pressure from stranded Hongkongers in India and other high-risk countries, the government announced late on Monday evening it had made similar arrangements with five countries – India, Pakistan, Malaysia, Thailand and South Korea – meaning those with the legitimate vaccine records could come in from Wednesday onwards.

Anilesh Kumar, a 32-year-old researcher at Baptist University, who has been separated from his wife and 18-month-old son for six months, was "absolutely elated" about the news.

"It has been such a psychological nightmare … I hope now my family can come and the ordeal is finally coming to an end," he said.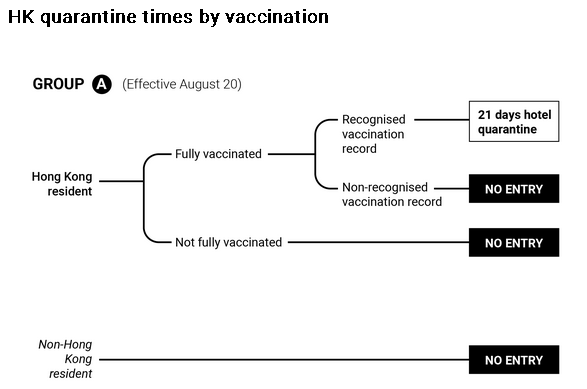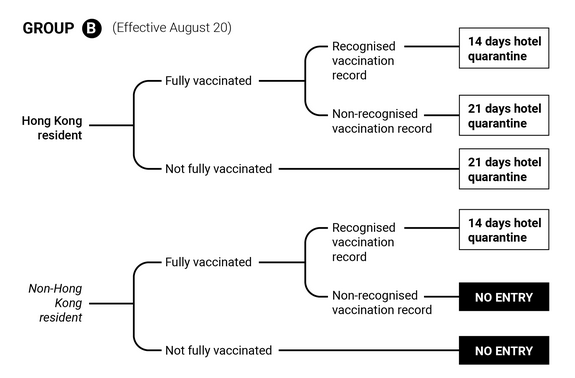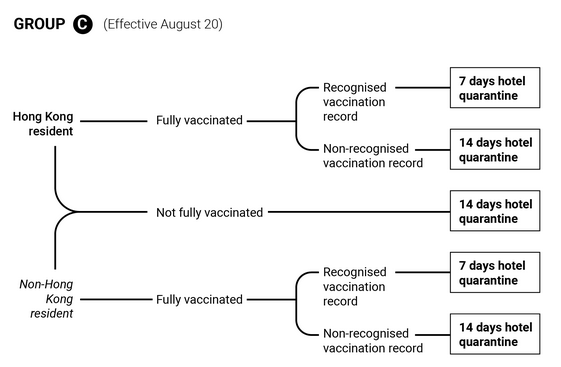 But that feeling had been mixed with confusion and uncertainty, Kumar said, as the realities of trying to get his family back to Hong Kong set in.

First, there is confusion over the crucial document. Kumar's wife holds the "Final Certificate for Covid-19 Vaccination", issued by the Indian government's Ministry of Health and Family Welfare, which was published on Hong Kong's government website.

But the space where her "Unique Health ID" number should be is blank, as it was for Rhea Mahtani, who is also stuck in India.

They suspect the designation could refer to an Indian government identification number for holders of the Aadhaar card, which is used for domestic health records.

However, people such as Mahtani, who signed up for Covid-19 vaccinations with their passports, might not have that code, and there is concern that could stop them from being allowed to travel.

Kumar said he had asked the health and immigration departments in Hong Kong for an answer, but had yet to receive a reply.

A spokeswoman from the Food and Health Bureau told the Post only name, passport number and the vaccination dates on the document would be checked for entry.

Then, there is the scramble for flights and the fight to find a quarantine hotel that is not already fully booked.

Kumar said flights to Hong Kong, via Dubai or Bangkok, were in short supply. The convoluted return is required because there are still no direct flights between India and Hong Kong.

Mahtani, who runs her own travel agency in Mumbai, said she secured a seat on a chartered flight on September 28 to Hong Kong, but Kumar said that option was not available to ordinary passengers like his family.

"Opening [travel] is one part, thank you for that, but we still can't come in if there are no rooms," Kumar said.

A total of 36 hotels are on the government list of designated establishments, providing 10,000 rooms. But a surge in demand from those stranded in the five countries is expected to see availability cut.

For Lilian Cheah, a 55-year-old Hong Kong-based station manager for a regional airline, it was the constant uncertainty and changes of the government policy that made her life impossible.

After returning to Malaysia in January for six months, Cheah had been planning to fly back to Hong Kong in July, but was unable to book a hotel room as they were snapped up by students on summer break.

By the time the summer rush ended, Hong Kong's travel restrictions had changed again, and Malaysia was placed on the high-risk list.

Even though Cheah had been vaccinated with the BioNTech vaccine in Malaysia, the city's government did not recognise it.

"To have that right taken away from me, that's not fair, we did the Pfizer [BioNTech] vaccine, same as in Hong Kong," she said. "The Hong Kong government demanded Malaysia must be on the WHO list [of stringent regulatory authorities], which only had Japan at the time among Asian countries. Even Hong Kong is not there, so how can they demand that of us?"

Cheah, who is a permanent resident and married to a Hongkonger, said she planned to watch hotel availability and prices before deciding when to return to the city, but remained concerned the government would change the rules once more.