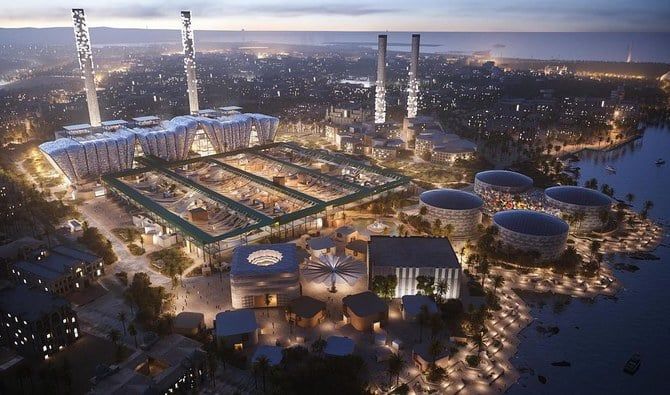 Jeddah Central Development Co. to transform desalination plant into cultural museum by 2028
The Jeddah Central Development Co. announced that it is currently working on transforming the Jeddah desalination plant into a museum that will document the city's industrial heritage from the time of King Abdulaziz to the present day.
CEO of Saudi Arabia's Jeddah Central Project Ahmed Abdulaziz Al-Saleem said that the museum will provide a "rich experience" that will detail the process of desalination "in both its historical and scientific aspects."

The contract for engineering and architectural designs with the multi-award-winning British architecture company Heatherwick Studio includes establishing a large cultural center on the project's waterfront.

The museum will open in 2028 and will include, among other features, studios dedicated to creative visual production and exhibitions representing industry and culture.

Al-Saleem is overseeing the SR75 billion ($20 billion) plan to develop 5.7 million square meters of the port city, which will include major international landmarks, such as an opera house, a museum, a sports stadium and coral farms.

It will also feature a marina, restaurants, beach resorts, over 2,700 hotel rooms, and 17,000 homes in the Kingdom's second-largest city, which has a population of around 4 million.

The Jeddah Central Project is expected to create 25,000 jobs in the city, according to the firm behind the development.

In 2020, the last two chimneys of the desalination plant were shut down for environmental reasons following the directive of the minister of environment, water and agriculture as the plant had a high operating cost and was a major reason behind the spread of polluted fumes in the air since 1990.

The Saline Water Conversion Corp. now depends on more sustainable and innovative desalination technologies for a better environment.