An Emirati, a Moroccan, a South Korean, two British, and three Americans are among those to have won the King Faisal Prize for 2023.
In its 45th edition, the prestigious award recognizes COVID-19 vaccine developers, nanotechnology scientists, and eminent figures in each of its Arabic Language and Literature, Islamic Studies, and Service to Islam categories.

Announcing the winners on Thursday, the King Faisal Prize General Secretariat said: "The selection committees of the 2023 King Faisal Prize, after meticulous deliberations that were held from Monday to Wednesday (Jan. 2-4, 2023), have reached the decisions for the prize's five categories: Service to Islam, Islamic Studies, Arabic language & Literature, Medicine, and Science."

The King Faisal Prize for Service to Islam 2023 is awarded jointly to Shaikh Nasser bin Abdullah of the UAE and Prof. Choi Young Kil-Hamed from South Korea.

The King Faisal Prize for Islamic Studies for 2023, on the topic of Islamic architecture, is awarded to Prof. Robert Hillenbrand from the UK.

This year's King Faisal Prize for Arabic Language and Literature, on the topic of classical Arabic narrative and modern theories, is awarded to Morocco's Prof. Abdelfattah Kilito.

The King Faisal Prize for Medicine for 2023, focusing on pandemics and vaccine development, is awarded jointly to Prof. Dan Hung Barouch from the US and Prof. Sarah Catherine Gilbert from the UK.

The King Faisal Prize for Science for this year in chemistry is awarded jointly to Prof. Jackie Yi-Ru Ying and Prof. Chad Alexander Mirkin, both from the US.

This year, two female scientists were announced winners of the King Faisal Prize in the Medicine and Science categories. The woman behind the Oxford–AstraZeneca COVID-19 vaccine, Prof. Gilbert, who is the Said chair of vaccinology at the Nuffield Department of Medicine at Oxford University, co-created the jab, which has been used in more than 180 countries, saving countless lives due to its efficiency, low cost, and accessibility.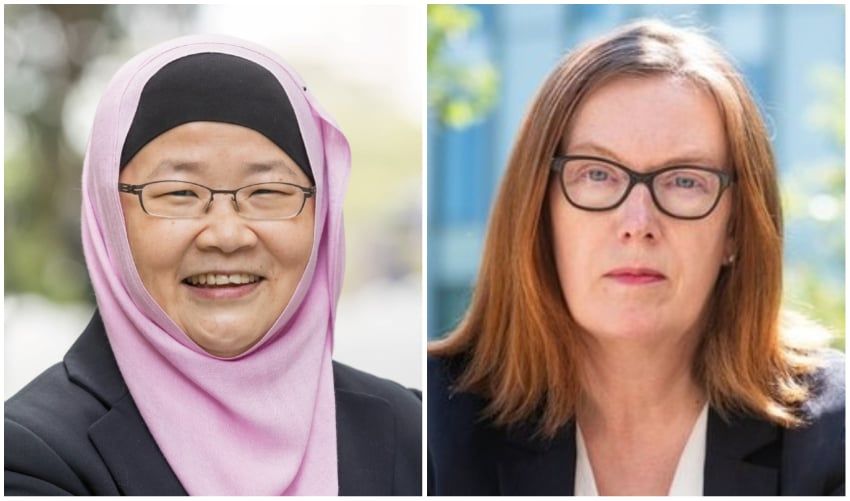 Professor Jackie Yi-Ru Ying (L) and Professor Sarah Gilbert (R).
Prof. Ying is the senior fellow and director at NanoBio Lab, Agency for Science, Technology, and Research.
She is a professor at the Massachusetts Institute of Technology and was chosen for her work on the synthesis of various advanced nanomaterials and systems, and their applications in catalysis, energy conversion, and biomedicine.
The King Faisal Prize was established in 1977. Since then, 275 recipients from 43 countries have been honored, of whom 21 have gone on to win a Nobel Prize. This year's awards will be presented at a ceremony later in 2023.
The prize was granted for the first time in 1979 in three categories: Service to Islam, Islamic studies, and Arabic language and literature. Two additional categories were introduced in 1981: Medicine and science. The first medicine prize was awarded in 1982, and in science two years later.