Time to have some fun.
Out of all the rooms in the house, the playroom is by far the most funขthat's literally its entire point. They're also just fun to gawk out, especially when they're over-the-top. From at-home climbing walls to epic arts and crafts stations, kids-only crawl spaces, playpens, and more, we're spotlighting twenty-five playroom ideas that'll bring out the kid in all of us. Read on for designer examples to try these playroom ideas in your own home, whether you want to merge it with your child's bedroom, go over-the-top, or create a space that'll mature well and be a place the whole family can enjoy.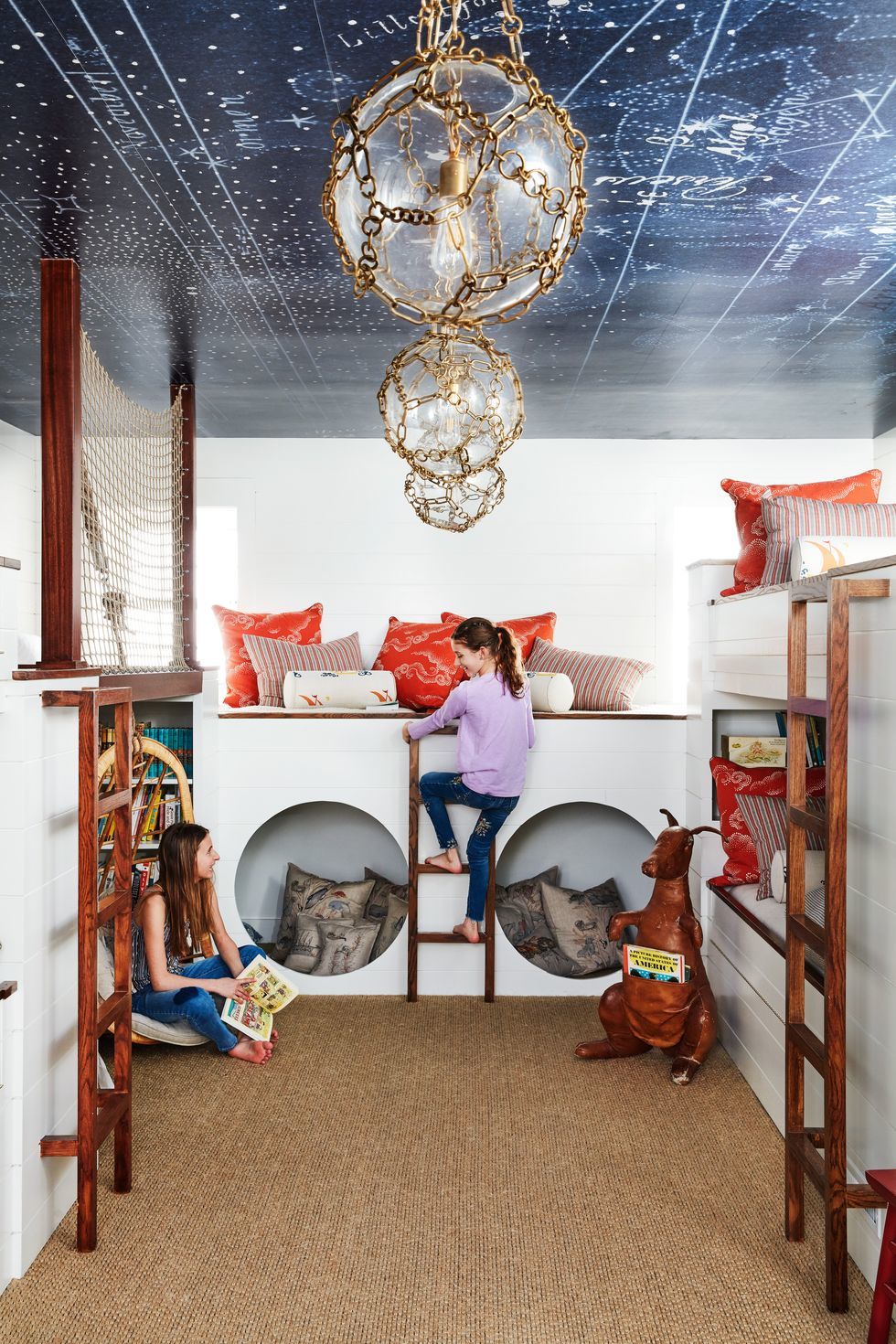 Embrace a Theme

For her family's historic Nantucket summer home, designer Elizabeth Georgantas drew inspiration from the island's seafaring roots to create a lower-level playroom filled with nautical details like a rope bridge, porthole-shaped cubbies and an overhead star map.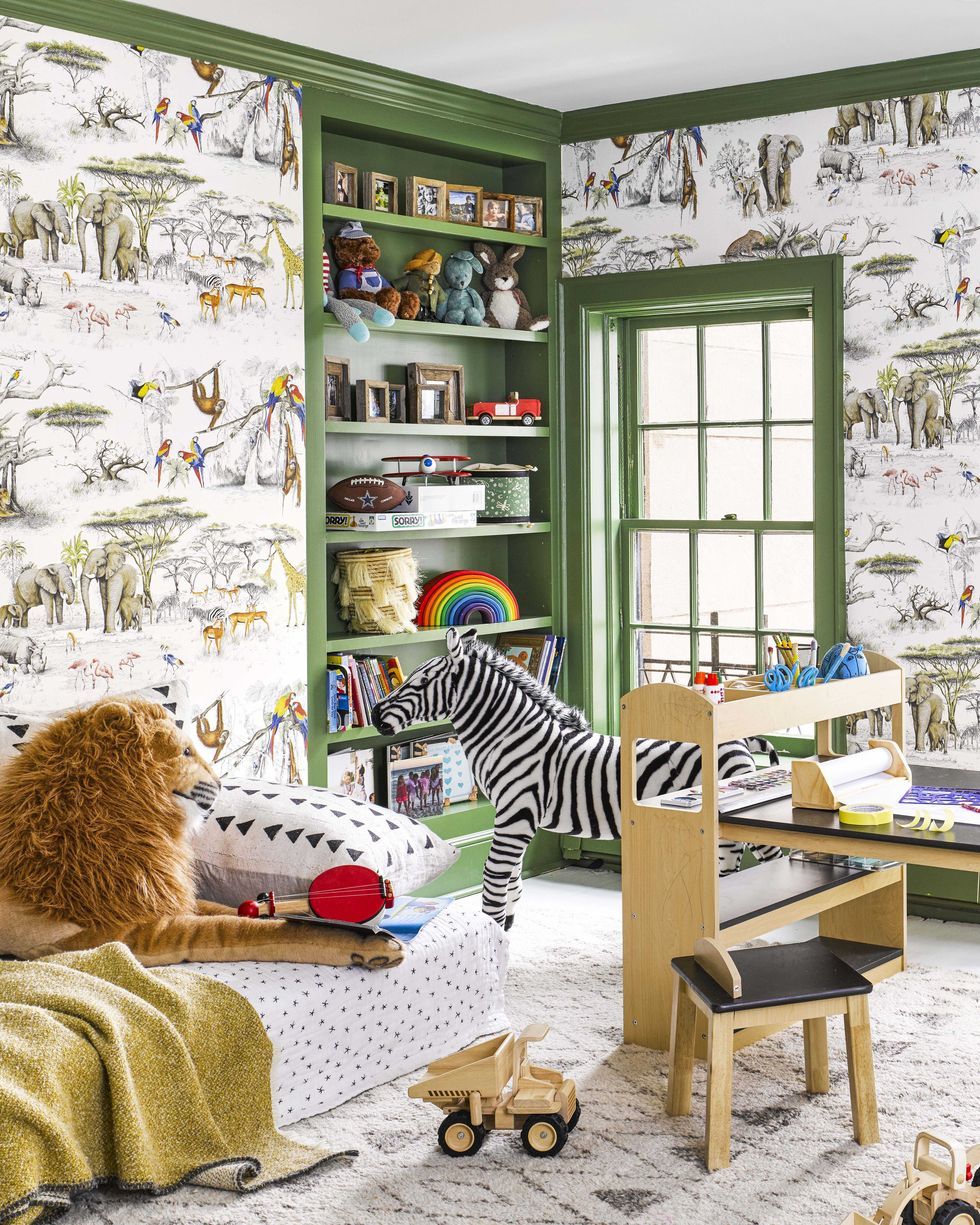 Pick the Right Finish

For a top-floor playroom in a Manhattan brownstone, designer Jenny Vorhoff of Studio Riga used an eggshell paint finish on the trim, which hides little fingerprints better than a flat or matte finish and is easier to clean.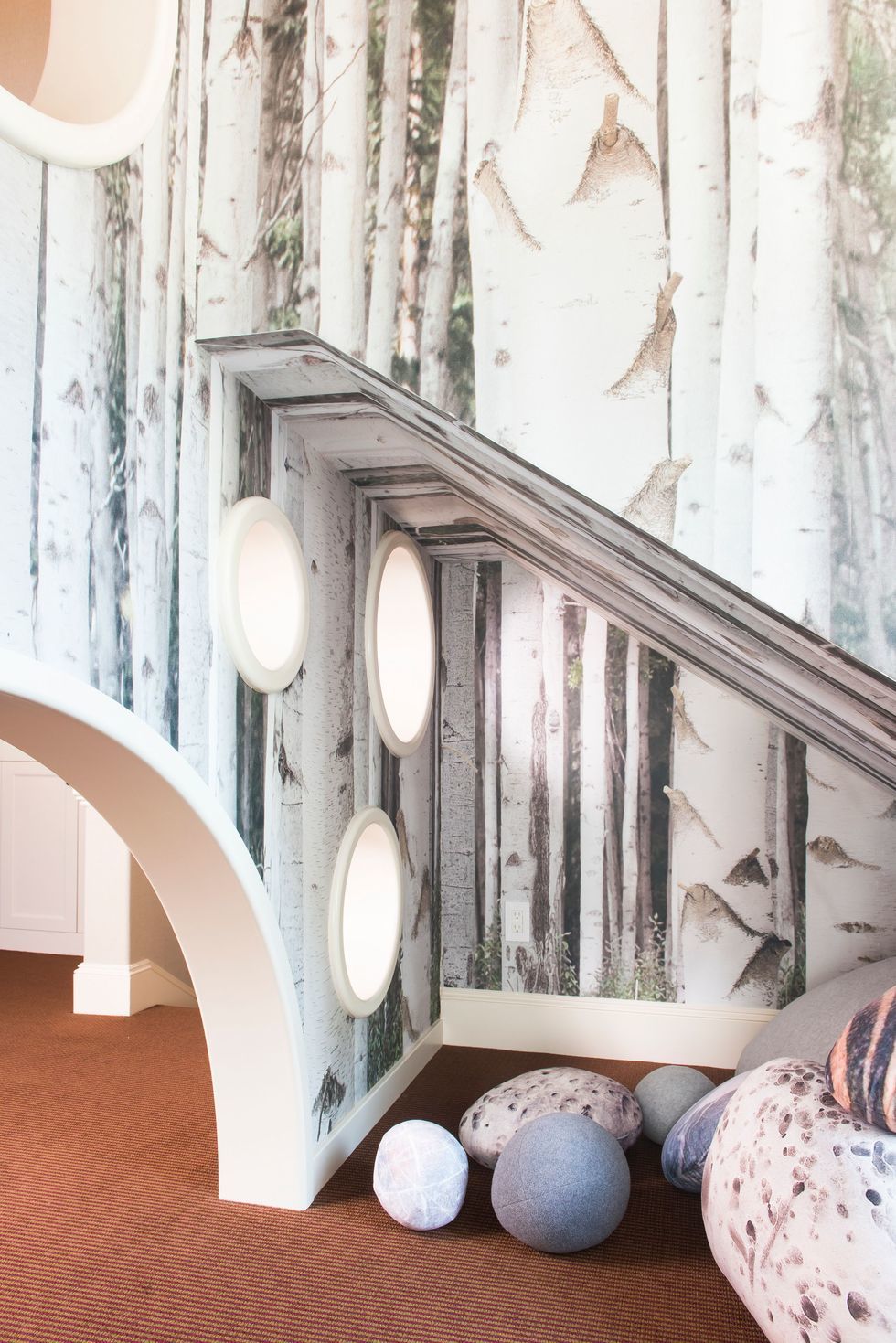 Make Use of Awkward Spaces

Faced with a "weird, unusable eave" in an upstairs sitting area, Elizabeth Georgantas decided to turn the space into a mountain-themed hideaway by lining it with a forest photo mural. Kids can throw boulder-shaped rocks through the "Swiss cheese" holes in the wall.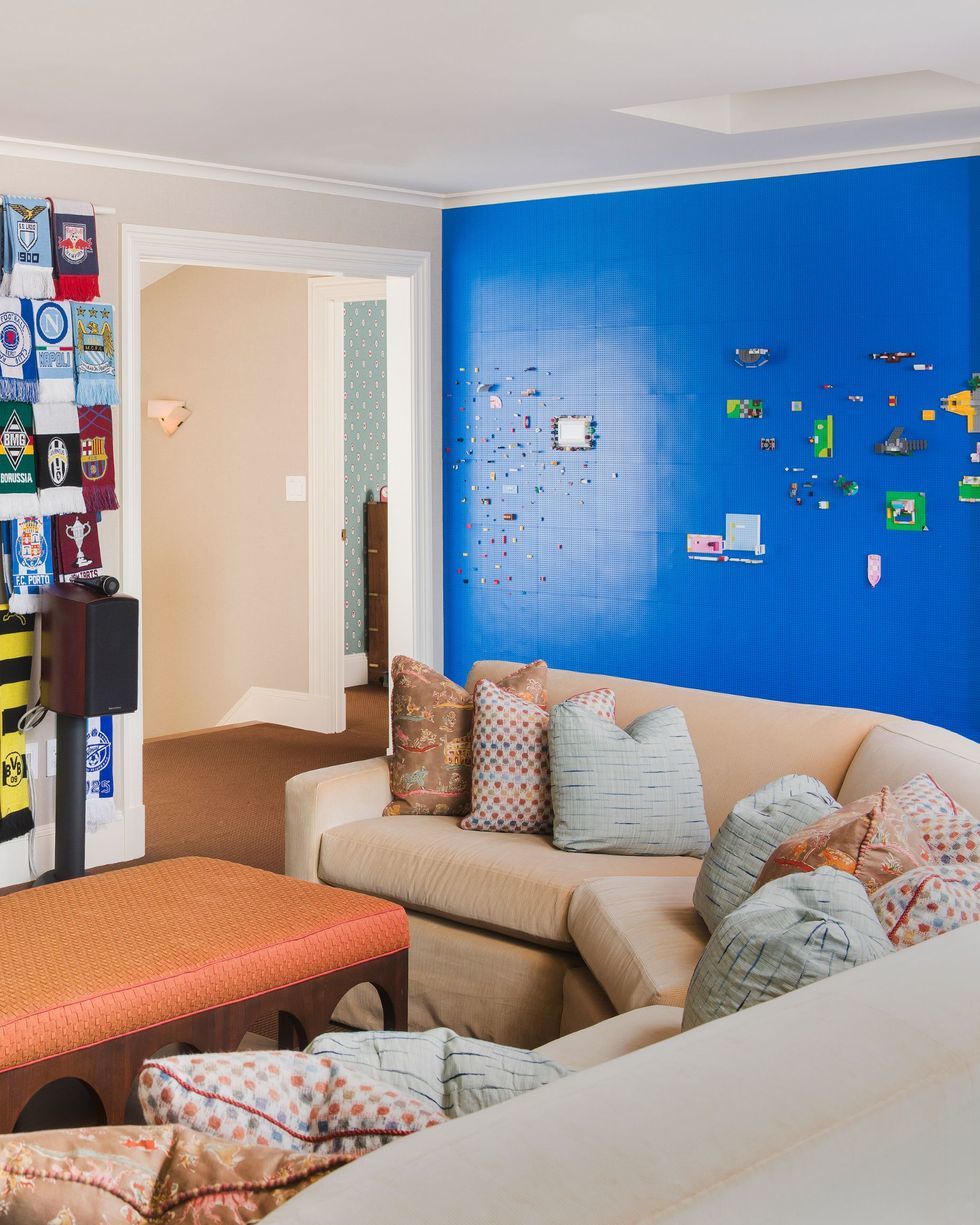 Think Vertically

Elsewhere in the house, Georgantas showed off more of her creativity with unexpected materials. Look closely at that bright blue wallขit's actually covered in Lego baseplates, so the kids can build vertically!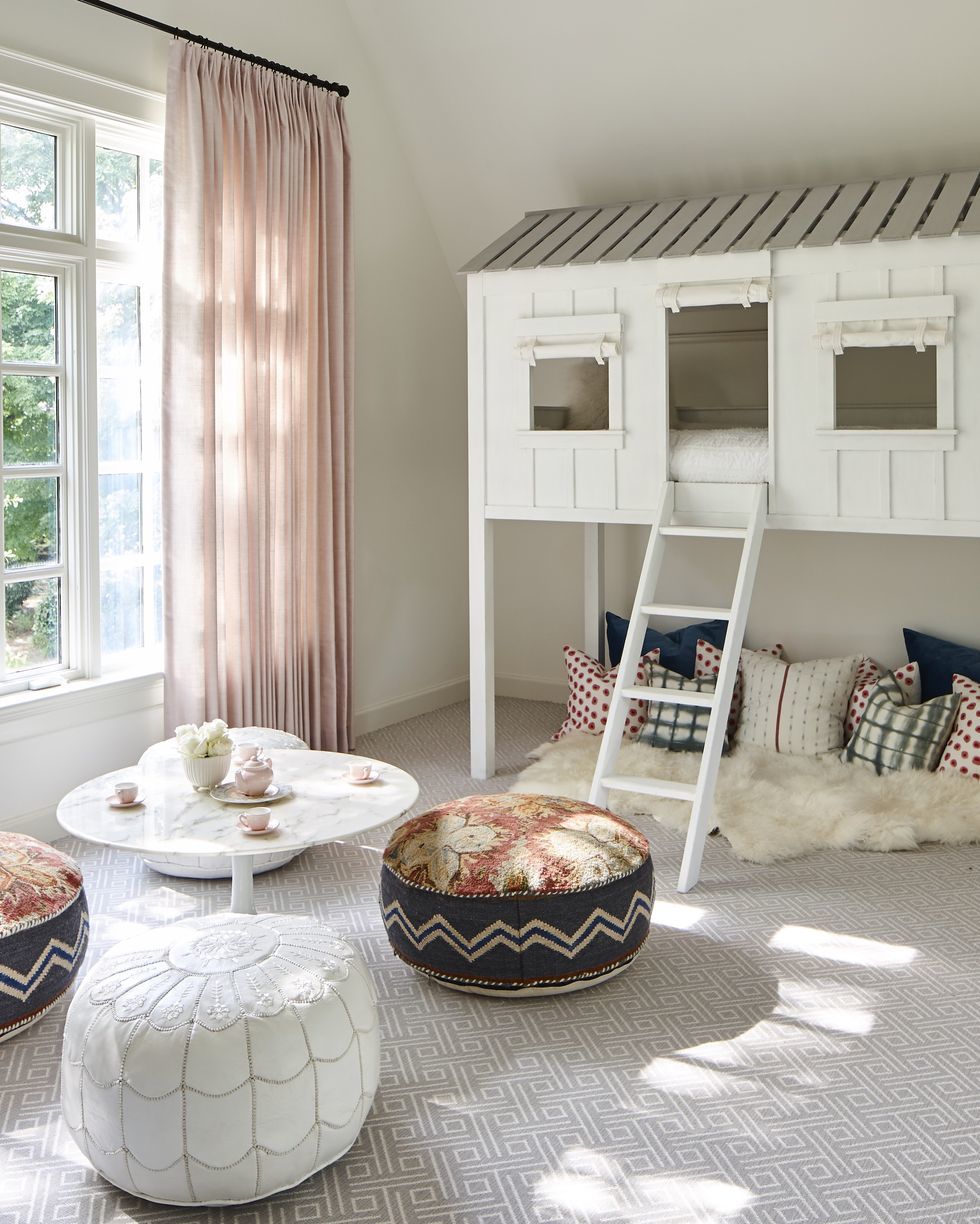 Use Double-Duty Pieces

For a client with young children, Tulsa-based Mel Bean designed a playroom with multi-function furniture. The Restoration Hardware Baby & Child playhouse is actually a lofted bedขperfect for sleepoversขwhile the Moroccan poufs can be rearranged for reading, crafting or lounging.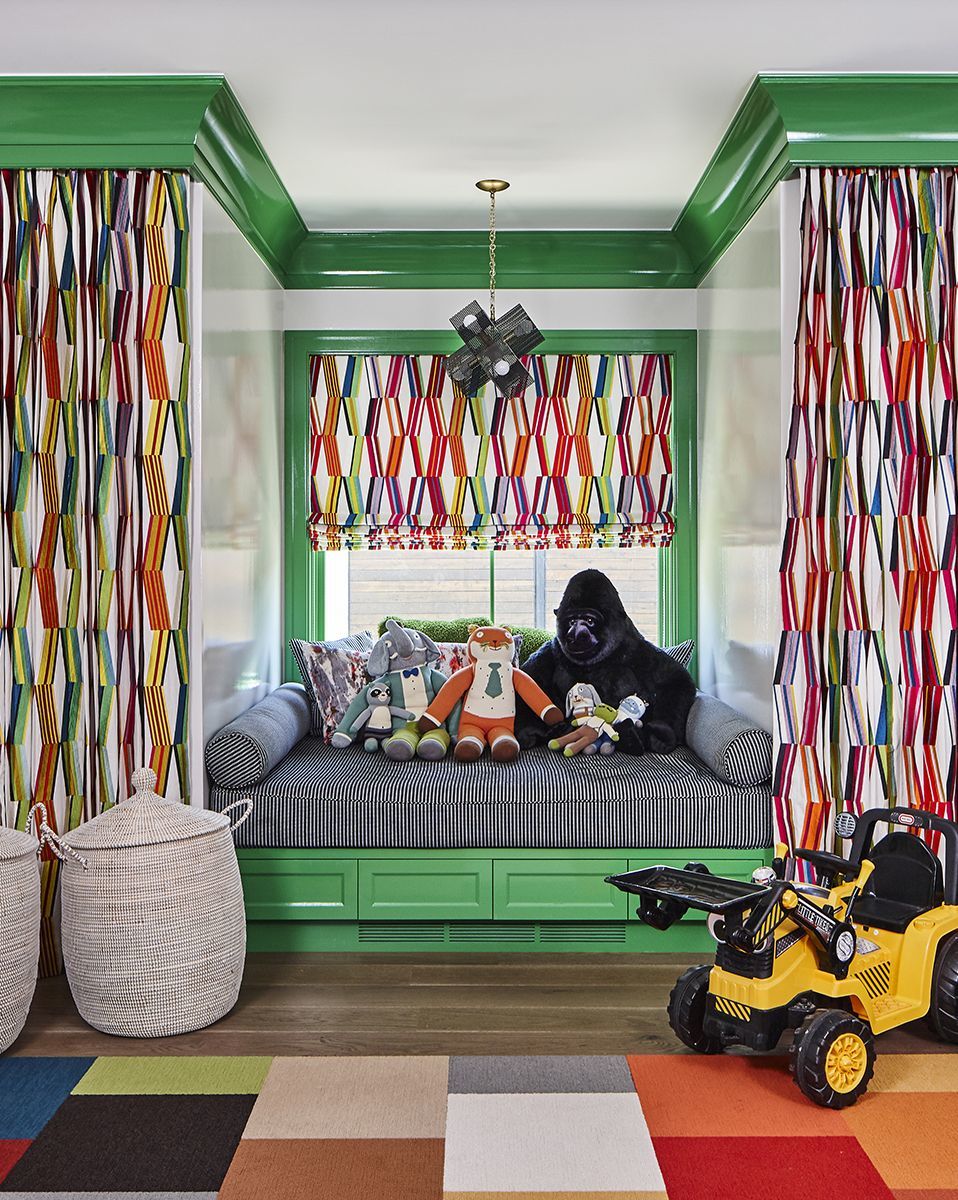 Paint the Rainbow

Designer Bailey Austin Bird didn't pull any punches for this family's playroom, covering the floor and walls in a rainbow of hues.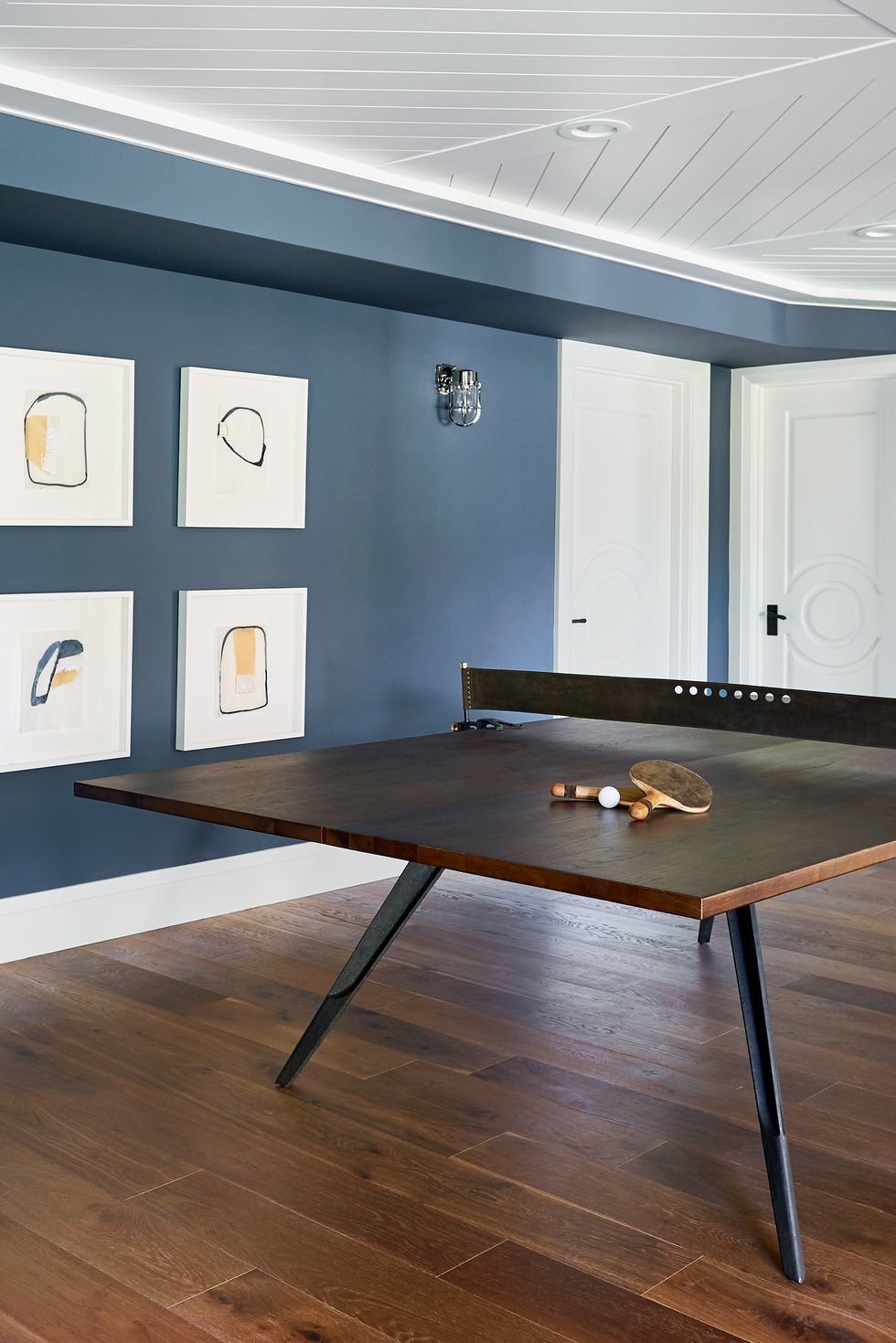 Choose Games Wisely

Investing in a stylish ping-pong table will ensure that everyone has fun but it also blends into the space and looks upscale. In this room designed by Emily Henderson, the pin pong table reflects the dark hardwood floors. Just make sure no one ruins it with a game of beer pong (adults-only, of course).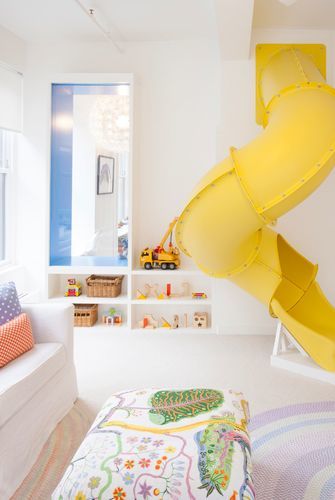 Build An Indoor Slide

One surefire way to make sure your home has the coolest playroom on the block? Build an indoor curly slide. When it's too cold to go to the park during the winter, your kids will still be able to slide all day long. Plus, it's visually unexpected, which gives the room an edge. No need to wait in a line at Six Flags ever again. We're also digging the whimsical upholstery on the ottoman in this playroom by Studio DB.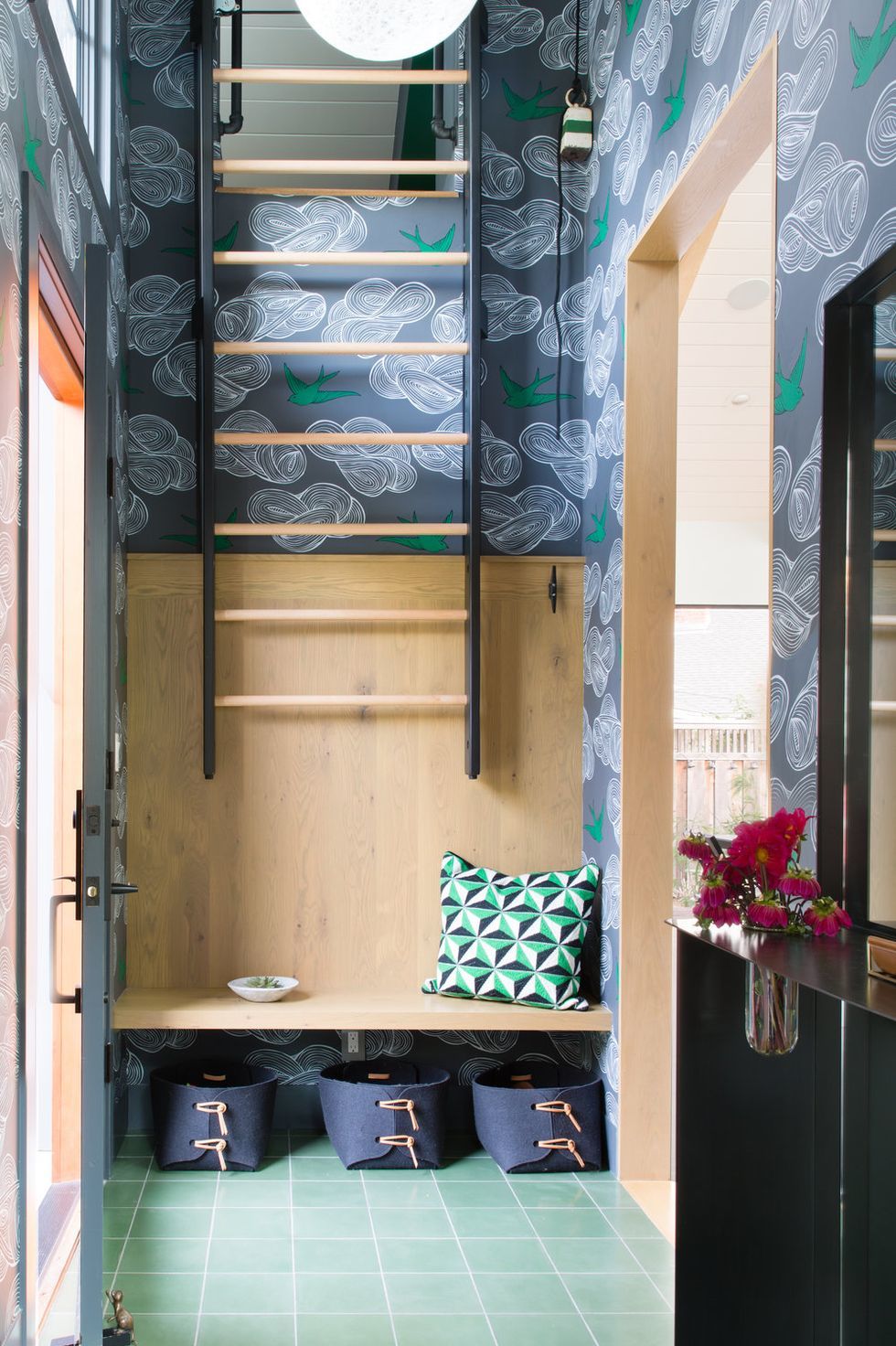 Convert a Tiny Attic

A small attic has so much more potential than just being a storage dump. Add a cool ladder so the kids can climb up there to play and cover the walls in the adjacent hallway with a fun removable wallpaper. Regan Baker Design went with a fun cloud and bird motif in this space.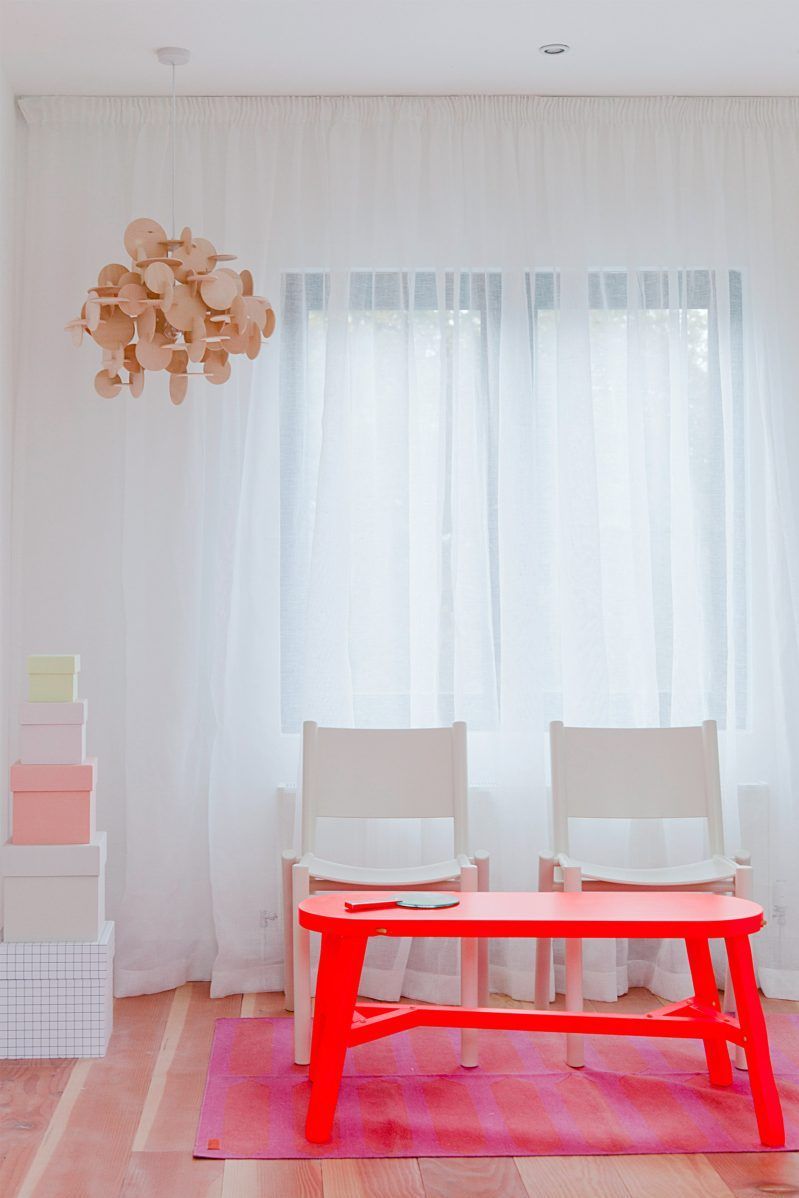 Make Sure It Fits In

A playroom is the perfect place to loosen the design reigns and let your inner child take over. But that doesn't mean it has to veer too far away from the rest of the home's general style. In this space designed by Hecker Guthrie, the neon red coffee table, striped rug, and mobile all contribute to a sense of joy and youthful energy, yet they also outlast the playroom and can be repurposed once the kids get older since it speaks the style of the rest of the home.