If approved by all MEPs later this month, Belgian authorities will be able to be pursue charges against the Socialist lawmakers.
Belgian investigators asked the European Parliament to waive the immunity of two more MEPs suspected of wrongdoing amid a sprawling corruption scandal linked to alleged bribery by Qatar and Morocco.

Socialists & Democrats lawmakers Marc Tarabella, a Belgian MEP, and Andrea Cozzolino, an Italian, are those now being targeted, according to an EU official close to the matter, as well as an insider in the S&D group in the Parliament. Both spoke on condition of anonymity in order not to jeopardize the legal procedure. The Belgian prosecutor declined to provide comment.

The Parliament has vowed to crack down on corruption and illicit lobbying, deciding in December to establish a special committee to run in parallel with a probe by Belgian prosecutor Michel Claise. "There will be no impunity. None," wrote European Parliament President Roberta Metsola on Twitter.

This was a knowing nod to the NGO Fight Impunity, which former MEP Pier Antonio Panzeri established in 2019 with his former assistant Francesco Giorgi, who has worked as Cozzolino's assistant since 2019.

The immunity of Giorgi's partner, Eva Kaili, formerly one of the Parliament's 14 vice presidents, was automatically stripped away because she was considered to have been caught in the act of committing an offense. The Belgian prosecutor also found €150,000 in cash at her Brussels apartment after the scandal broke on December 9. Belgian authorities then arrested her and seized bags of cash in Brussels.

MEPs removed Kaili as a vice president last month and along with Giorgi, former MEP Panzeri and NGO boss Niccolò Figà-Talamanca, she is now facing preliminary charges of corruption, money laundering and participation in a criminal organization.

The Parliament will officially kick start the lengthy procedure for removing legal protection for Tarabella and Cozzolino when MEPs next gather in Strasbourg on January 16. At that time, the Parliament's legal affairs committee will give the two MEPs a chance to say their piece and rubber stamp the measure before handing it over to the entire plenary of lawmakers for a final vote, which will likely be an overwhelming majority.

The Socialists & Democrats group in Parliament said in a statement to POLITICO that its members would "follow, in the context of the European Parliament, the procedures foreseen in a responsible and constructive manner."

In a separate statement shared with POLITICO, Tarabella's lawyer Maxim Töller said the MEP would support the lifting of his immunity. "Since the beginning of this investigation, Marc Tarabella has repeated that he is at the disposal of the judiciary and has even asked to be questioned rapidly in order to defend himself. He has equally said that he would not hide behind his parliamentary immunity," Töller wrote.

Metsola was present during a search that Belgian police conducted at Tarabella's house on December 10, looking for potentially compromising material.

Tarabella has proclaimed his innocence. He is vice chair of the European Parliament's delegation for relations with the Arab Peninsula and co-chair of the institution's sports group — an important role in the leadup to Qatar's hosting of the FIFA World Cup last year.

Cozzolino publicly asked for his immunity to be lifted and has also denied wrongdoing.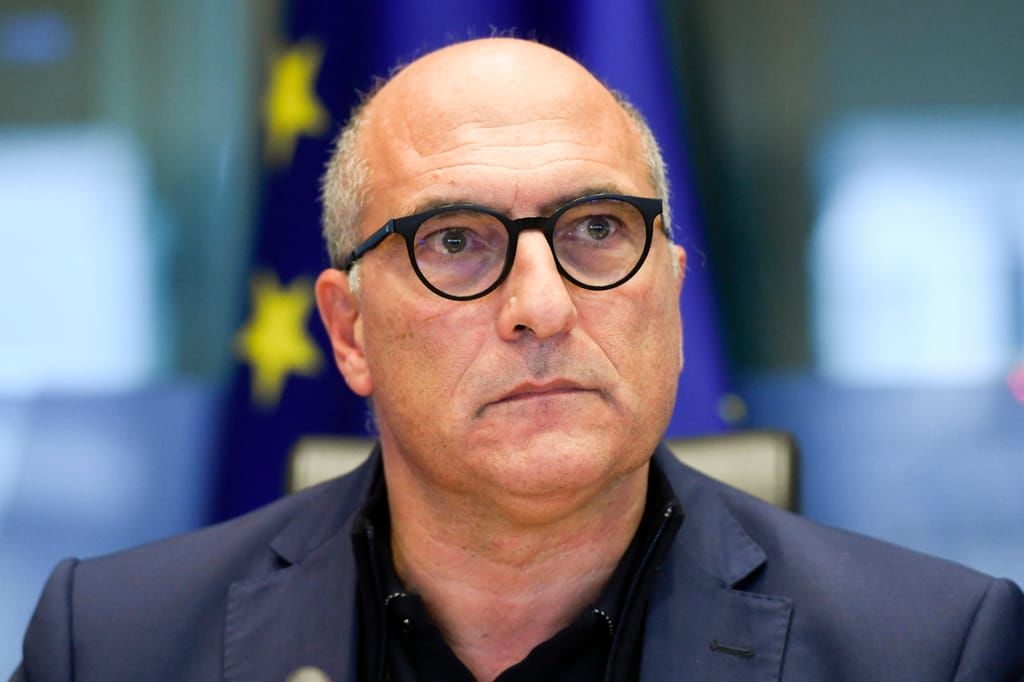 Italian MEP Andrea Cozzolino belongs to the S&D group

Since the scandal broke, Cozzolino temporarily stood down as chair of a delegation for relations with Maghreb

countries and also stood back from his role as his group's coordinator on drafting resolutions on human rights abuses outside the EU. At the time of publishing, he had not responded to POLITICO's requests for comment.

"President Metsola will also set out her intentions for reforms in the coming weeks, including an overhaul of the current rules and improving internal systems, including on enforcement," the Parliament said in a press statement. Metsola wants the immunity waiver to be wrapped up by mid-February.