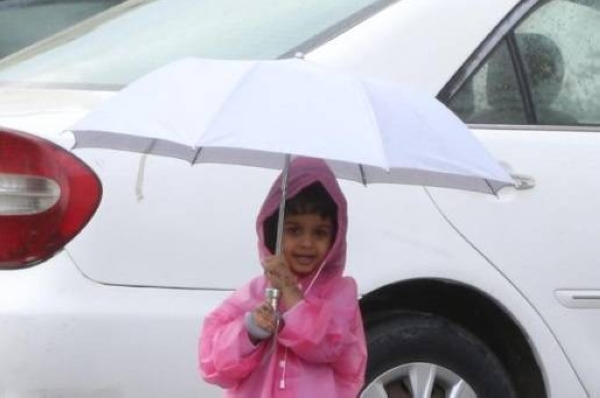 Rain forecast: Schools to remain shut in Makkah, Jeddah on Tuesday
For the third day in a row, in-person classes will remain suspended on Tuesday in all schools in Makkah, Jeddah, Rabigh, and Khulais in the wake of the forecast of rainy weather.
The National Center of Meteorology (NCM) warned that moderate to heavy rain will hit many parts of Makkah including Jeddah and Rabigh.

The NCM forecast also includes the possibility of torrential rain accompanied by active winds and showers of hail, especially in coastal areas of the Makkah region.

The warning will remain active until 11a.m. on Tuesday, according the center.

The areas receiving rain include Jeddah, Al-Jumum, Makkah city, Bahra, Arafat, Khulais, Osfan, Al-Kamil, Rahat, Modrakah, Huda Al-Sham, Thuwal, and Rabigh.

Hammoud Al-Soqairan, spokesman of the General Directorate of Education in the Jeddah governorate, announced that it was decided to suspend in-person classes for students of schools in Jeddah, Rabigh, and Khulais.

He said that the decision was based on reports received from NCM, taking into account of the safety of everyone.

However, online classes will be conducted through the "Madrasati platform" for all students, male and female employees of schools and education offices, he said.

Makkah and Jeddah-based universities have also suspended in-person classes.