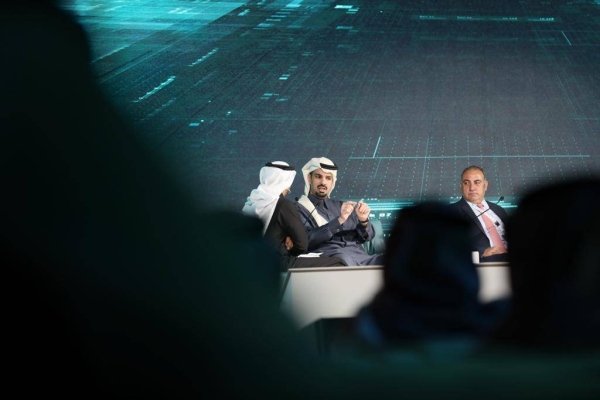 Riyadh Mayor unveils most significant investment opportunity in outdoor advertising
Mayor of the Riyadh Region, Chairman of the Board of Directors of Remat Al-Riyadh Development Company Prince Faisal Bin Abdulaziz Bin Ayyaf, announced on Wednesday that Remat Al-Riyadh Development Company — the developmental arm of Riyadh Region Municipality — has offered the most significant investment opportunity of its kind in the region to invest in outdoor advertising in Riyadh city, in partnership with the private sector, via "Furas" the municipal investment portal.
This opportunity is considered unique in terms of its size, innovative business model, and economic impact, as it comes as part of the advertising master plan for Riyadh City, which was previously announced.

This opportunity is based on the creative and innovative aspects of improving the urban landscape and raising the quality of life.

It is also primarily based on raising the quality standards of models and technologies used in outdoor advertising and strengthening the management of municipal assets.

This is in addition to contributing to the unification of the advertising identity of Riyadh in line with its urban pattern and development trends, to establish a new stage in developing the concept of outdoor advertisements.

Moreover, this investment opportunity includes build, operate, and maintain of outdoor billboards of different formats, in addition to the development of a number of digital zones.

It also focuses on operational excellence by including the highest technical, environmental, security, and safety standards; as well as comprehensive evaluation criteria to measure the expertise and capabilities of the potential investors in order to manage and operate the project with quality and efficiency, in accordance with the best international practices followed in the sector.

Building and strengthening extended partnerships with the private sector is essential as the contract period reaches ten years, which supports attracting long-term strategic investments.

This is to contribute to unleash the potential of Riyadh region by upgrading the level of municipal services and projects that aims to improve the urban landscape, raise the level of quality of life for the residents and visitors of Riyadh region, and achieve sustainability in the urban development of the region.

It is also considered the first in a series of investment opportunities launched by Remat Al-Riyadh Development Company, as it comes within the framework of what the company announced upon its launch by offering many possible investment opportunities to enable private sector participation.