Portuguese superstar Cristiano Ronaldo celebrated Founding Day wearing traditional Saudi attire with his Al-Nassr teammates on Wednesday.
Appearing in a video posted by Al-Nassr FC's official Twitter account, the footballer was seen drinking Saudi coffee, a hospitality staple in the Kingdom, while wearing a crisp white Saudi thobe.

"Was a special experience to participate in the celebration at Al-Nassr FC," Ronaldo tweeted.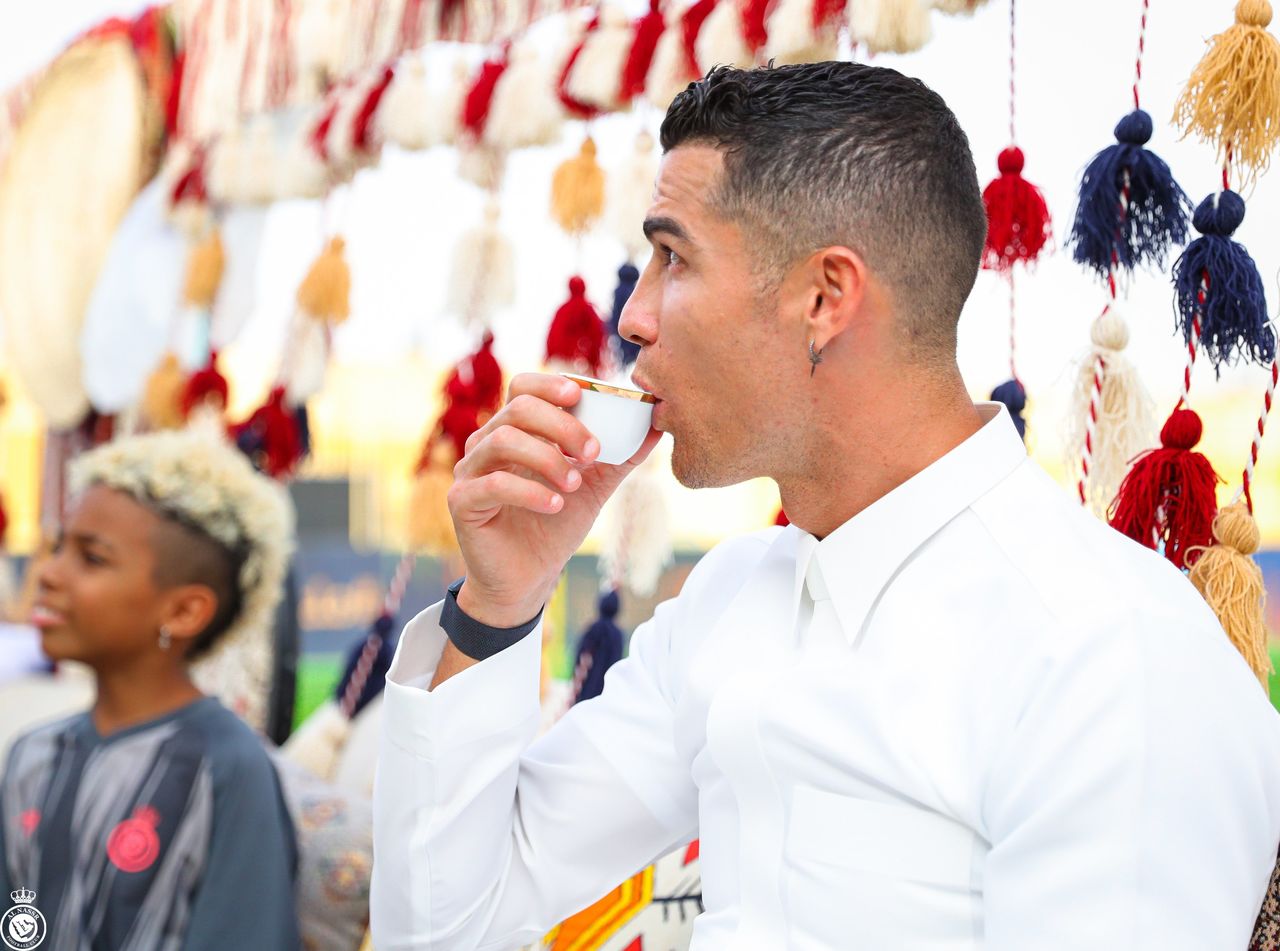 Cristiano Ronaldo enjoys a cup of coffee on Founding Day.

He was also seen later in the day wearing a dashing navy blue and gold-printed daglah over the thobe.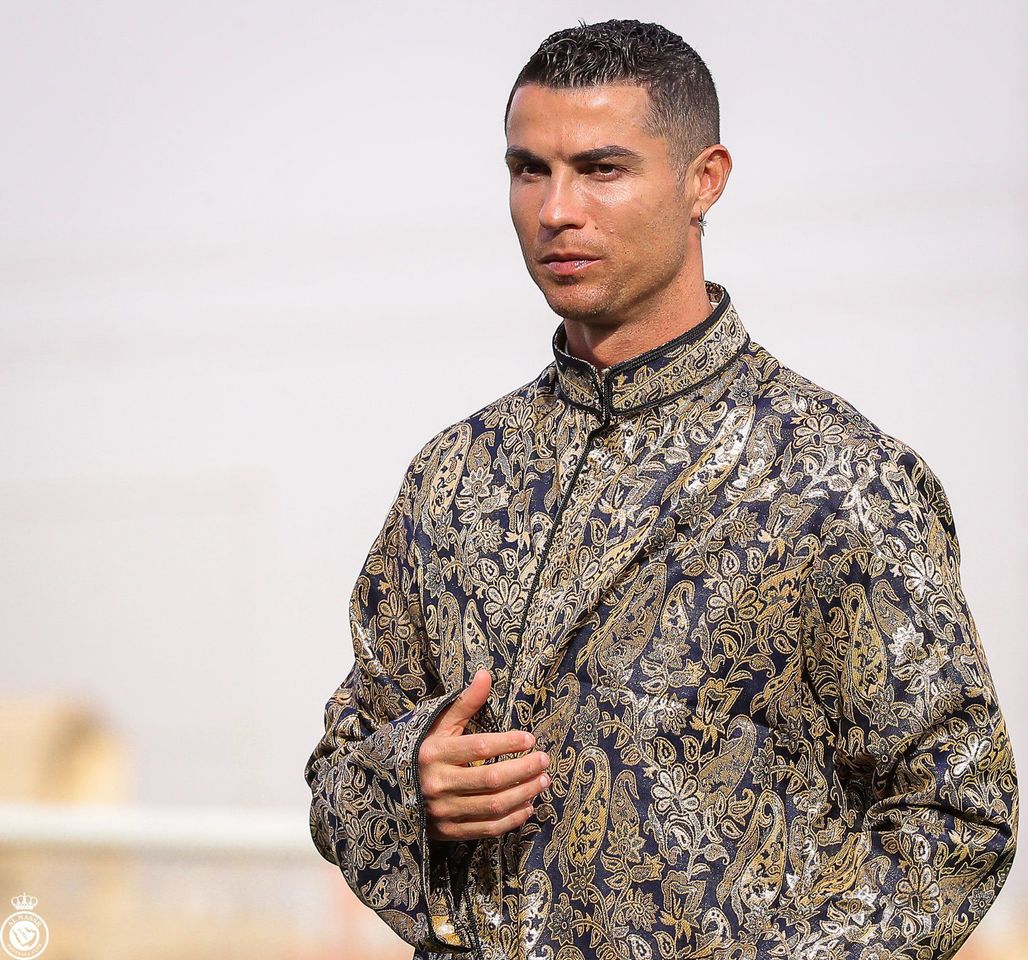 Cristiano Ronaldo poses while wearing a daglah over his thobe.

The thobe is a full-length, typically long-sleeved, gown-like garment worn by men in Saudi Arabia and is considered national dress.

Ronaldo and his teammates were seen enjoying a traditional Ardah performance with swords and singing, and the superstar was also spotted dancing with the Saudi flag draped around his shoulders.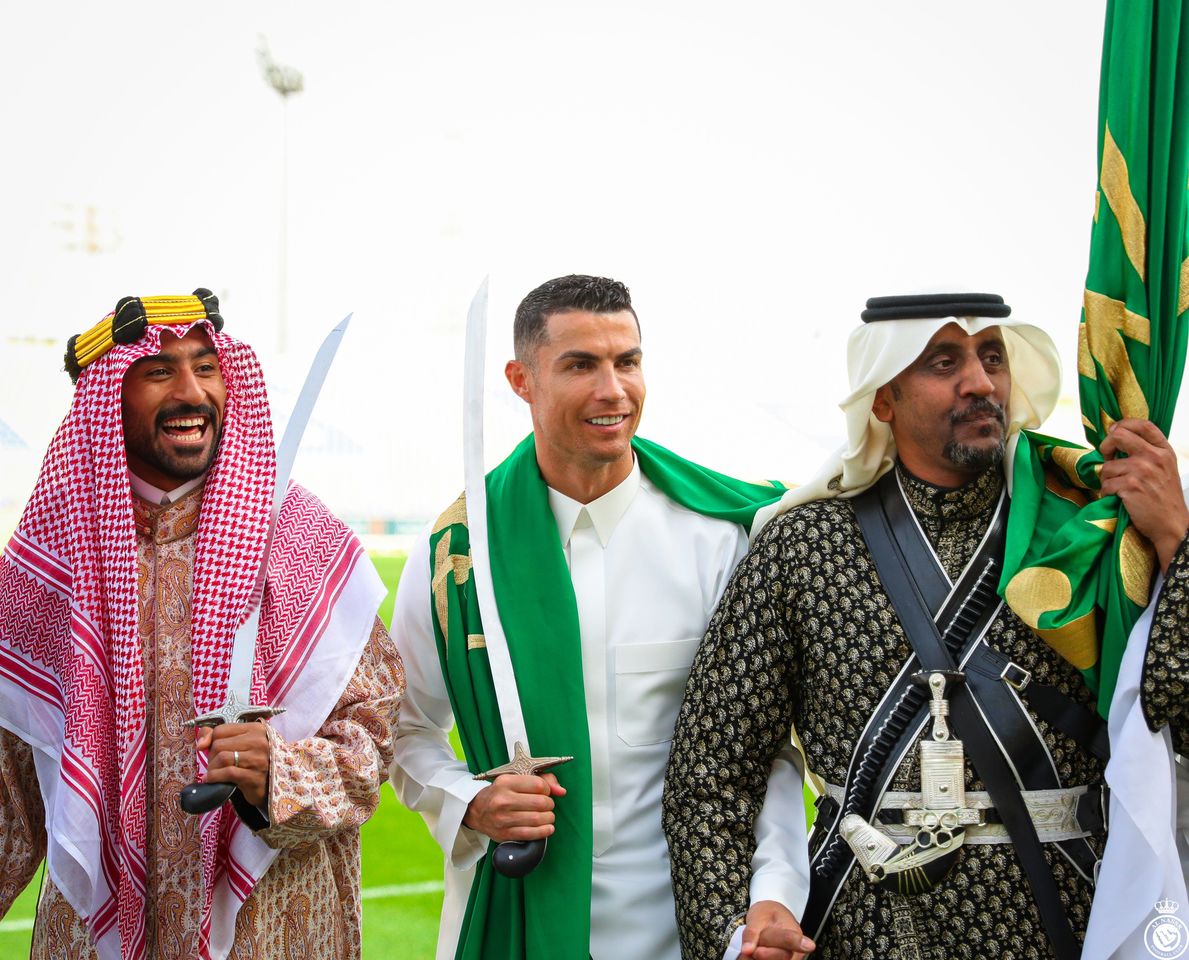 Cristiano Ronaldo takes part in a traditional Ardah performance.

Last week, Ronaldo's mother, Maria Dolores dos Santos Aveiro, posted a picture of herself on Instagram with her grandson, Cristiano Jr., who was wearing a thobe. The image delighted Ronaldo's Saudi fans.

Founding Day is celebrated in the Kingdom on Feb. 22.