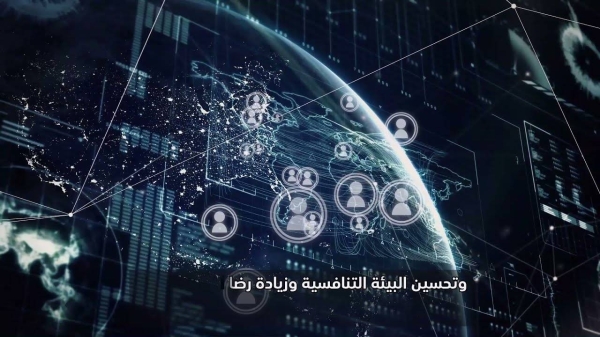 Saudi Arabia excels digitally, advances to 3rd rank in World Bank's GTM index
Saudi Arabia has achieved a new global distinction by advancing to the third place globally and the first place regionally in the data of GovTech Maturity Index (GTMI) for 2022 issued by the World Bank (WB) Group.
This was announced at a press conference held Wednesday evening in Washington.

The results showed that the Kingdom excelled at all sub-indicators, as it was ranked in the group of "very developed" countries, which includes countries with very high performance in the field of e-government.

On this occasion, Saudi Minister of Communications and Information Technology and Chairman of the Board of Directors of the Digital Government Authority (DGA) Eng. Abdullah Al-Sawaha extended his thanks and appreciation to Custodian of the Two Holy Mosques King Salman and Crown Prince Mohammed bin Salman for the support and empowerment they accord to advance the digital transformation march in the country.

For his part, the DGA Governor Eng. Ahmed Mohammed Al-Suwaiyan expressed his pride in the Kingdom's achievement, which comes as a culmination of integration and joint work among government agencies within the digital transformation initiatives and programs to achieve the targets of the "Kingdom's Vision 2030", by providing advanced government services through high-quality digital products that support the national economy, appreciating the care and follow-up that the digital government enjoyed through the unlimited support of the prudent leadership.

The Kingdom was distinguished in the digital government maturity index and its sub-indicators, as the index measures 4 main areas: the availability of basic government systems, the provision of digital government services, interaction with citizens, and the promotion of government digital transformation capabilities.

According to the index data, the Kingdom has achieved a high maturity rate at the level of the general index, at a rate of 97.13%, which placed the Kingdom among the leading and innovative countries globally.

Regarding the basic government systems index, the Kingdom's maturity rate in this field reached 96.29%, while its maturity rate reached 97.69% in the government digital transformation enablers index, making the Kingdom within the group of highly developed countries with classification (A) in all sub-indicators.

Saudi Arabia has recently achieved its highest historical result at the e-government development index issued by the United Nations, advancing 12 ranks globally.

Also, the Kingdom has an economic and social advantage, and the city of Riyadh ranked fourth in the world in the use of technology and its applications within the "very high" range among 193 cities around the world.