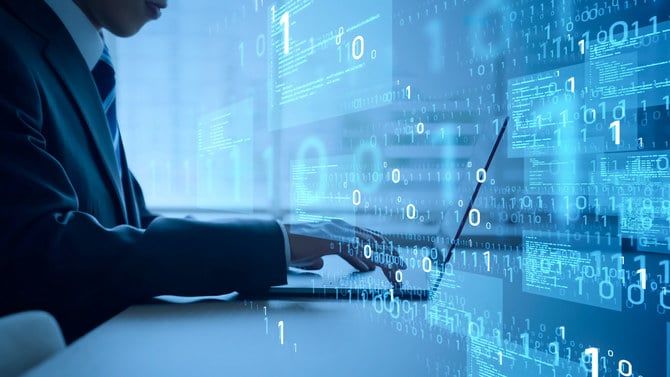 Saudi Arabia's ICT market value hit $40.9bn in 2022
Saudi Arabia's first global spectrum auction, the launch of the latest generation of Wi-Fi, and the initial application of fifth-generation technology in the region all helped the Kingdom's information and communications technology market hit SR154 billion ($40.9 billion) in 2022, according to new figures released by the Communications, Space, and Technology Commission.
The developments helped consolidate Saudi Arabia's position as the largest ICT market in the Middle East and North Africa, and the growth of the Kingdom's digital economy is set to double the impact in the field of user protection and institutional excellence, Saudi Press agency reported.

During 2022, Saudi Arabia witnessed several developments that boosted its ICT sector.

This included up to 600 firms registering in the first global spectrum auction aimed at covering the airspace with internet services, with the size of investment opportunities forecasted to stand at SR1 billion.

Additionally, as a result of the commission's regulatory capabilities, the number of ICT firms aiming to be listed in the financial market hit 11, reflecting a growth rate of 350 percent when compared to 2021.

The commission also launched an experimental regulatory environment specializing in emerging technologies in support of innovative digital business models, which was adopted by 10 international as well as local companies in the field.

Moreover, the authority registered over 87 local technical products – whose annual sales exceed SR500 million – to customers and distributors across 28 countries globally.

As part of its organizational roles, the authority launched the Digital Regulations Academy aimed at developing human cadres in the field of digital regulations and to contribute to further propelling the Kingdom's digital transformation journey.

A total of 19 private and government agencies benefited from the seven training programs offered by the academy so far.

The CST Commission's ambition is to enable the digitization and adaption of emerging technology while elevating the services of the telecommunications and information technology sector to new heights.