Art presents us with an opportunity to fight social stigmas and promote inclusion through the positive representation and empowerment of marginalized groups.
In a world where younger generations are celebrated and adulated, the elderly can sometimes feel like they have lost their place and succumb to loneliness due to social exclusion and ageist stigma. But according to a local artist, one way in which older people can remain full and active members of society is through art.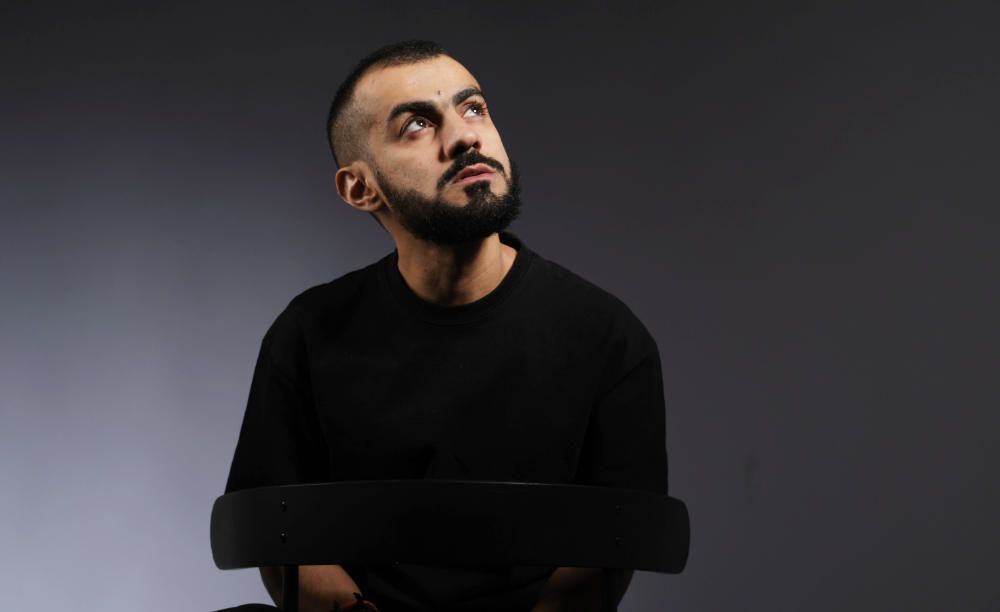 Ageism is a global phenomenon that affects senior citizens across all cultures. In the Saudi context, culture plays a vital role in socially including the elderly, where family solidarity equates to ensuring the well-being of senior members.

Fawaz Binkolaib, a Jeddah-based artist with a bachelor's degree in fine arts from the Art Institute of Houston in Texas, said older members of society were all too often left on the sidelines.

"As we grow older, time leaves its marks on our skin, the stages of our lives telling stories of pain and laughter," the 29-year-old told Arab News.

"We sometimes unintentionally exclude our seniors from daily social activities, treating them as unfit to take part."

It was while studying in the US that Binkolaib realized how art could be used as a medium for conversation.

"My passion for art was sparked in a general education class I had to take in my first year called art appreciation," he said. "My mind was woken by the subjective and various art forms and how that can provide different ways of communicating for us as a species."

In his latest collection, titled "See In My Eyes," Binkolaib showcases the beauty of a group of elderly subjects through the intricacies of every fold and wrinkle on their faces. He said that creating the digital images, which he did using an electronic pen and pad, enabled him to really connect with his subjects.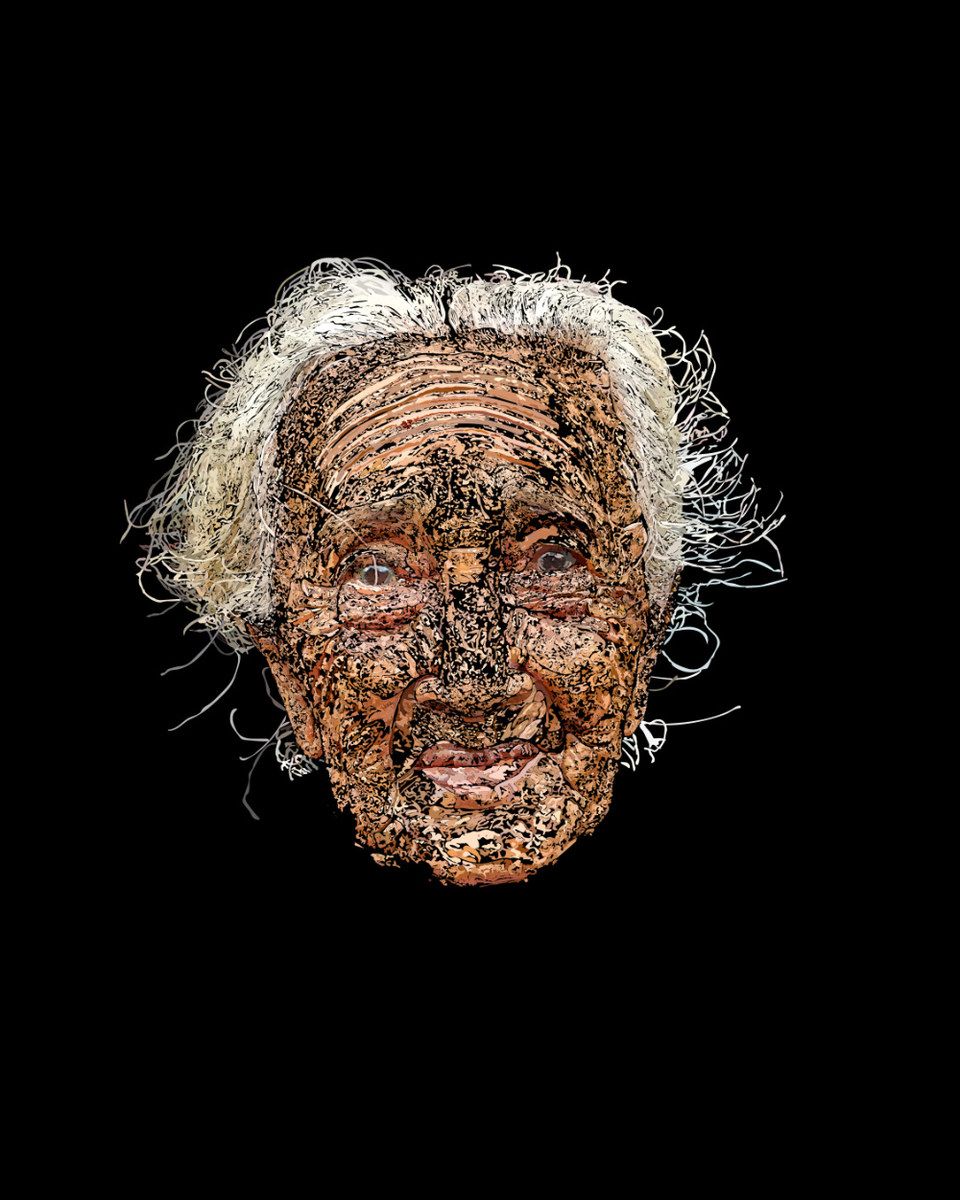 "Speaking to the elderly was peaceful and easy," he said. "They were excited to be voiced and heard. As we were speaking, other people passed by and joined the conversation, helping them to get across their stories.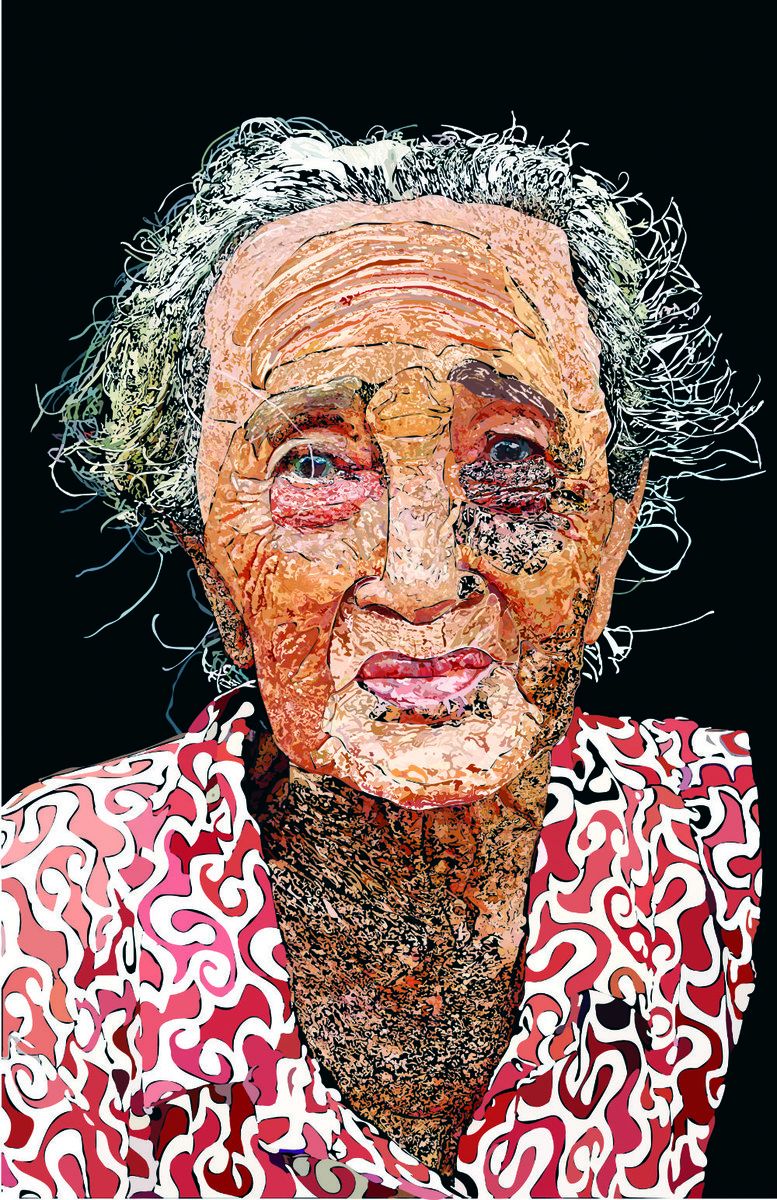 "After talking with my senior muses, I became aware that a sense of community can enhance their overall psychological and emotional well-being," he added.

"For that, I believe that promoting community-engaged art programs can empower and uplift senior citizens. I also think that their absence from social media has made it difficult for them to represent their image and how the younger generation perceives them."

Binkolaib also said that facilitating and accommodating elderly people's inclusion in community activities, like art, and familiarizing them with current trends was a good way to reintegrate them into society.

Art serves as a channel of untraditional communication for those unable to find the words to express their feelings, he added. Therefore, creating artistic outlets for senior citizens can help bridge the generation gap and energize their souls, providing solidarity and social cohesion.

Binkolaib says the elderly were us years before our time, leaving their thumbprint on all the places we are yet to experience for ourselves, carrying with them the wisdom of life gained through trials and tribulations.

"Because one day all we are going to have are the marks on our faces that relay our stories better than our words ever can," he said.

Examples of the artist's work can be found on his Instagram page, @Fawaz_designs.