Saudi Foreign Minister Prince Faisal bin Farhan on Tuesday met the chair of the political and security committee of the EU, Delphine Pronk, in Brussels.
During the meeting, advanced relations between Saudi Arabia and the EU and aspects of cooperation and coordination in many fields were reviewed, in addition to discussing the efforts of the Kingdom and the EU in resolving regional and international disputes.

The meeting also discussed the Kingdom's role in supporting international efforts aimed at resolving the Russian-Ukrainian crisis politically and ways to contribute to mitigating the humanitarian effects resulting from the crisis and mediating efforts between all parties.

The meeting also dealt with the latest developments regarding the Iranian nuclear program and international negotiations, and discussed regional and international developments, especially the promotion of peace and security.

The meeting was attended by Saad bin Mohammed Al-Arifi, head of the Saudi mission to the EU, and Abdulrahman Al-Dawood, director general of the foreign minister's office.

Separately, Prince Faisal bin Farhan met the European Council president Charles Michel.
The pair discussed ways to enhance deep-rooted relations and cooperation between the Kingdom and EU states in all fields.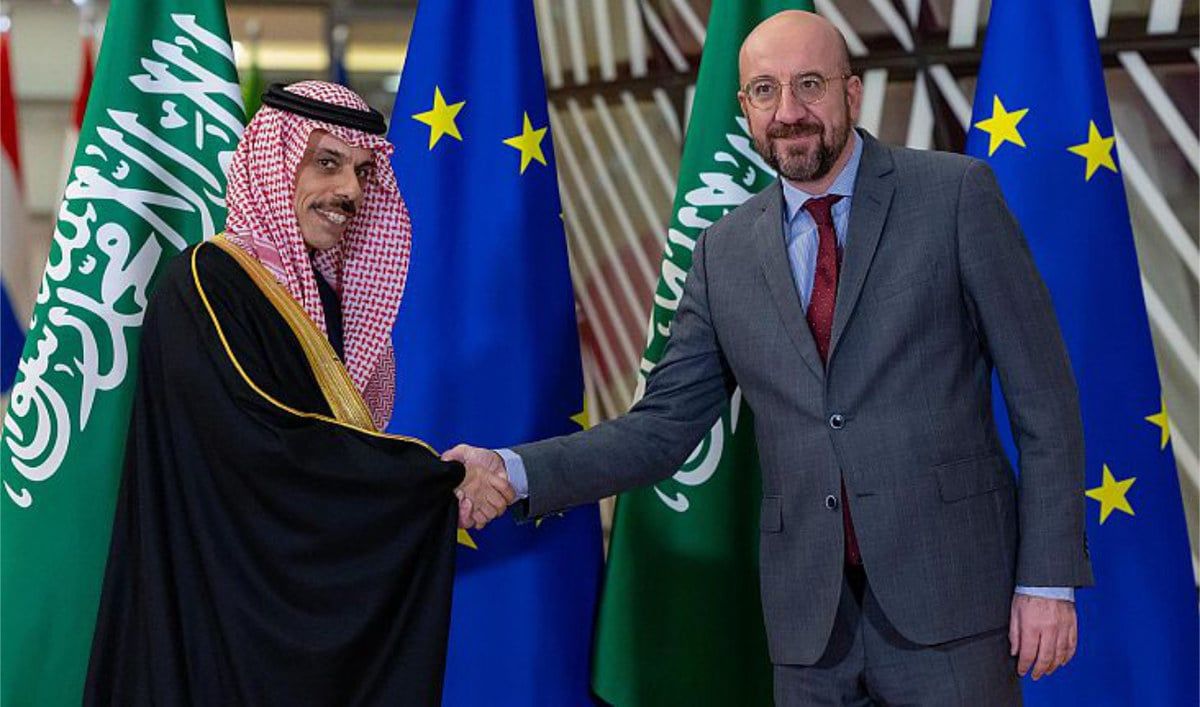 They also tackled exerted efforts toward regional and international developments to achieve stability and security in the region and the world.
Michel held a dinner banquet for Prince Faisal and his accompanying delegation.