The Saudi Jewelry Show opened its doors on Tuesday in Riyadh featuring more than 100 luxury brands from around the world.
Under the title "Be'Jeweled," the event, that runs until Dec. 10, has attracted collectors, designers, enthusiasts, and industry professionals, and includes workshops, panel discussions, a gem laboratory, and experiential events.

The exhibition was opened by Fahd Al-Rasheed, the chief executive officer of the Royal Commission for Riyadh City and chairman of the show's organizing body the Saudi Conventions and Exhibitions General Authority.

Luxury brands from countries including the UAE, Bahrain, India, Switzerland, France, Turkey, Italy, Hong Kong, Thailand, Singapore, and the US, are exhibiting at the show alongside unique collections from Switzerland's Jahan Jewellery, and the UK's Yoko London.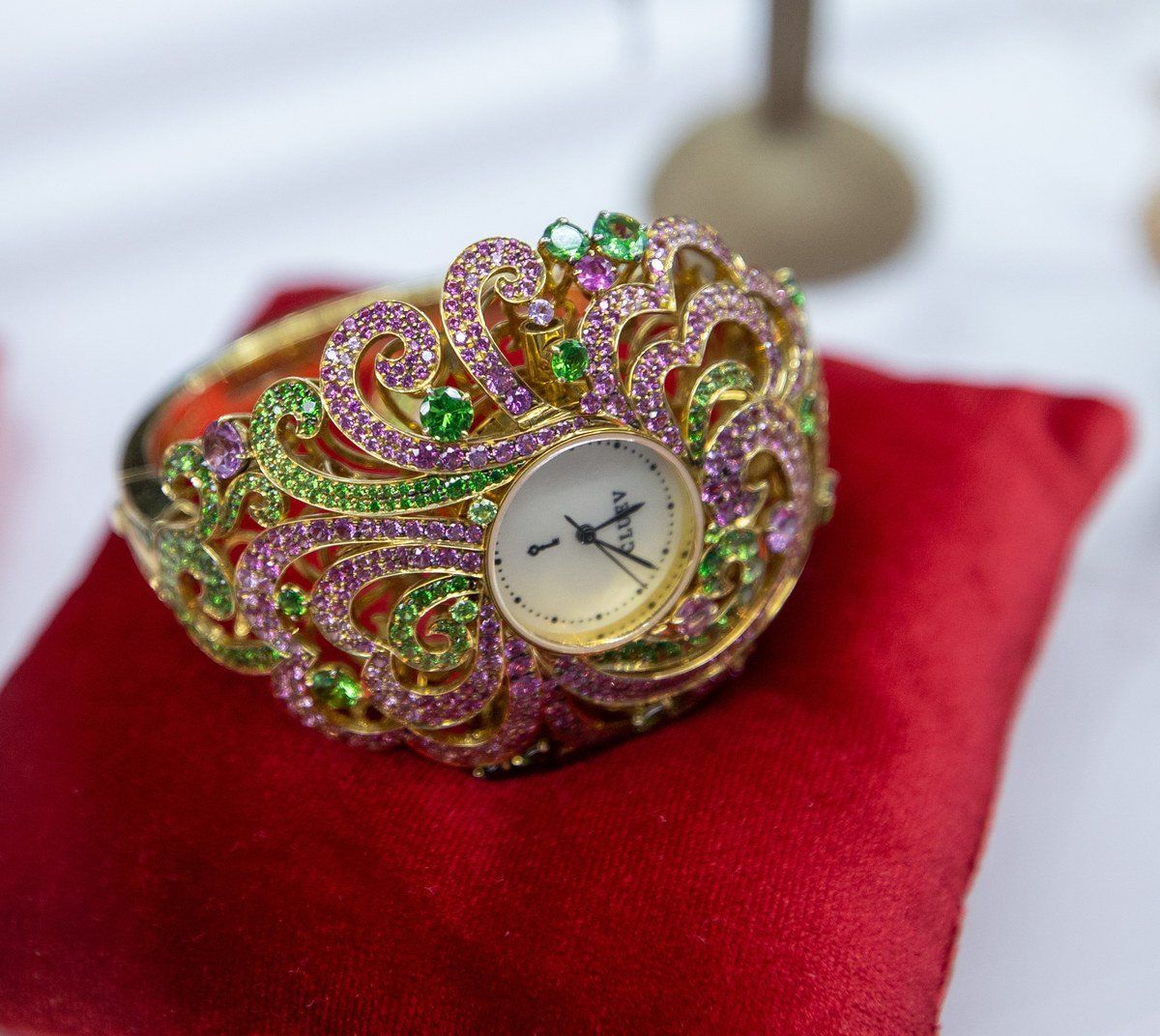 North-Carolina-based BFT Gems was displaying its dazzling $53 million Paraiba Tourmaline suite created by the company's owner Peter Delisi in partnership with the designer from Port Royal Jewelry Inc. based in Naples, Florida.
Delisi told Arab News: "The stones are basically invaluable. There are seven match pairs on the necklace made of paraiba tourmaline from Mozambique, Africa; they were only found in two places in the world.
"The set was built in platinum with 5,000 melee, or really small, diamonds at a total carat weight of around 100 carats, all set in platinum.
"It has three different looks. It has a drop pendant with a chain as a ring. And the earrings are convertible. So, you can wear the tops and the studs or just the pendants. So, you have three pendants, two earrings, a choker collar, and the ring," he said.
He noted that what made a paraiba tourmaline gemstone different was the presence of copper and manganese, which gave it a glowing look. "It will sparkle without any natural light. And it's a naturally occurring phenomenon," Delisi added.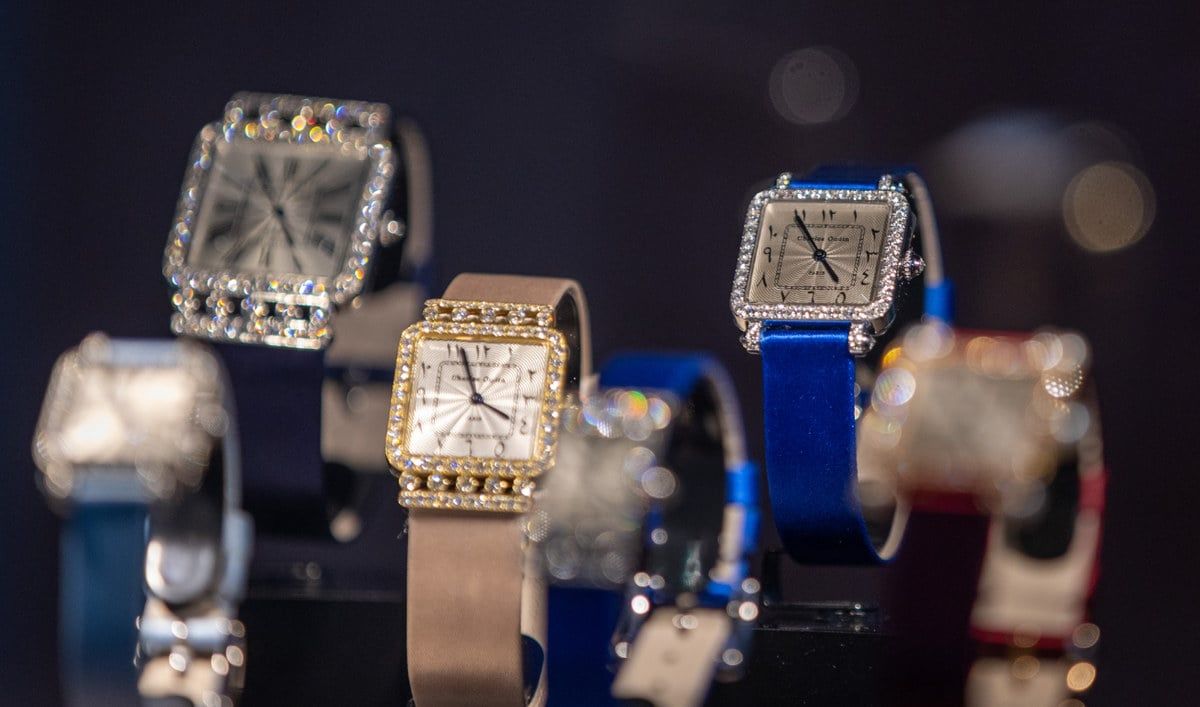 SCEGA's acting CEO, Amjad Shacker, said the show was an important platform that brought together luxury jewelry companies, traders, and brands under one roof to share knowledge and expertise.

The show aims to support Saudi designers, entrepreneurs, and startup brands, with 15 local jewelers featured, including Rutile Jewellery, Joory Diamonds, Al-Nukhba, and Renad Al-Amoudi's one-piece-made watch inspired by Crown Prince Mohammed bin Salman.

The Jewels of Arabia booth houses a collection crafted by nine local designers and is a collaboration between Nuun Jewels, founded by Princess Nourah Al-Faisal, and Yasmeen Marzouq Jewelry.

Each designer has presented a piece of jewelry representing the reviving of the archeological treasures of the Arabian Peninsula and inspired by the Dadan civilization.