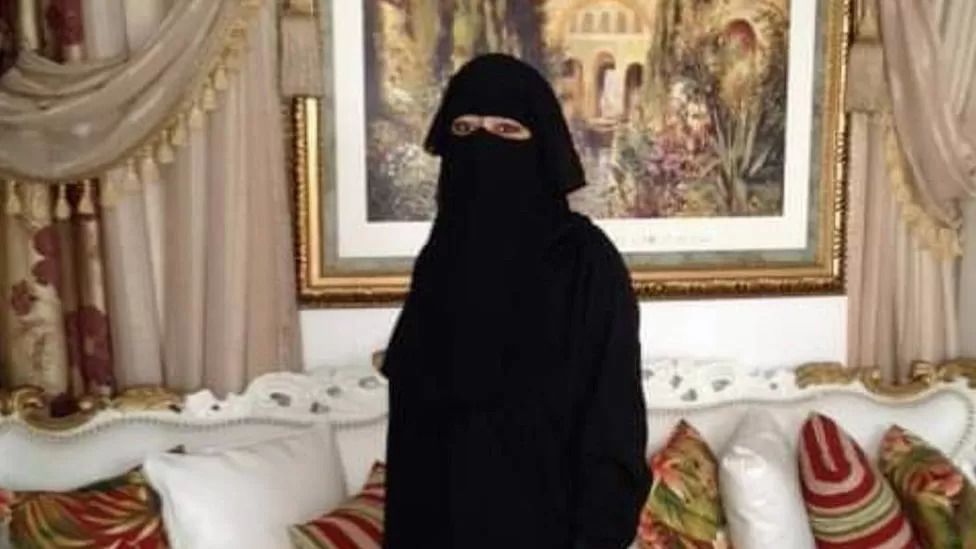 Saudi police release US mother arrested for 'destabilising public order'
An American woman who says she and her eight-year-old daughter are trapped in Saudi Arabia has been released from jail, two days after she was arrested on the charge of "destabilising public order".
Carly Morris told the BBC last month that her Saudi ex-husband had persuaded her to visit the country with Tala in 2019, so that his parents could meet their granddaughter. The two had married in the United States a few years earlier when he was studying there, but later divorced.

Ms Morris, a Muslim convert, claimed that soon after she arrived, her ex-husband obtained Saudi citizenship for Tala without consulting her.

This meant that under Saudi Arabia's male guardianship laws, the child could not leave the country without his permission. Although her daughter has American citizenship, dual nationality is not recognised in Saudi Arabia.

For the last three years, Ms Morris been engaged in a custody battle with her ex-husband. Throughout this time, she has lived with Tala in a Saudi hotel, where she says she has been dependent on him for food and financial support.

She said she rarely leaves the hotel and few people have seen her face since she began staying there several years ago.

Ms Morris claimed that at one point, her former partner abducted their daughter after learning that she had been appealing for international help to bring Tala back to the United States - a charge he denied when the matter came before a Saudi court.

The judge ruled that Tala should be returned to her mother, but told Ms Morris that she must not leave the Saudi city she lives in, never mind take her daughter back to the US.

The BBC approached Carly's ex-husband for comment about the case last month, but he did not respond.

Ms Morris's mother in California has repeatedly voiced her concerns over her daughter and granddaughter's plight, and what she believes is the lack of help from US embassy staff.

Denise White, who said she spoke to Ms Morris on Wednesday, was shocked to hear of her daughter's recent arrest following her public calls for help in media reports and on Twitter.

Ms Morris told her that she was summoned on Monday to a police station in Buraydah, a city about 320km (200 miles) north-west of Riyadh, on the grounds that there was a problem with her ex-husband's identity card.

When she protested that this was nothing to do with her, police said she needed to attend a meeting there because her daughter was listed on the card.

About an hour after she arrived at the station, her ex-husband walked in and talked with police officers. A short while later, Ms Morris was told that she was under arrest.

Mrs White said her frightened daughter had told her that during her stay in jail, she was stripped by jail staff, handcuffed and her legs were shackled. Her daughter did not know why she had been arrested or when she would be freed.

Ms Morris told her mother that after being released in the early hours of Wednesday morning, she was reunited with Tala, who had been placed in the temporary care of her ex-husband.

Mrs White said her daughter's joy at this was tempered by what she found on returning to their self-catering hotel room. The little food they had in their fridge and freezer had been removed. Tala's clothes were also gone, leaving her without pyjamas or anything else to wear.

Ms Morris also mentioned to her mother that a mysterious security camera placed outside her door, the only one she had seen in any of the hotel's corridors, has also vanished. Somebody, she thinks, clearly did not think she and Tala would be coming back for a very long time.