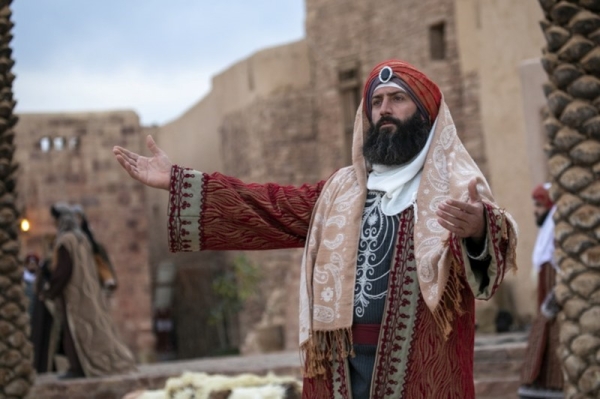 Tantora celebration kicks off in Old Town of AlUla
Locals of AlUla have been celebrating the "Tantora" for generations, which had its name from the sundial used by the local people not only to tell time, but also to mark the beginning of the winter planting season.
The local community has been always proud of their old traditions, and revive it every year, these celebrations are an opportunity for visitors to explore and participate in this beautiful and traditional celebration in the region.

While "Winter at Tantora" is a six-week festival, the Tantora Celebration in the Old Town is a five-day celebration, focusing on defining the traditions and culture in AlUla oasis.

Visitors throughout AlUla's Old Town will find different special areas, set up to showcase the local heritage and aspects of daily social life, which will enable visitors to immerse with four remarkable experiences that include a 45-minute performance of Traveller Ibn Battuta.

This immersive live show introduces the ancient traveller Ibn Battuta, the iconic explorer, as he passed through AlUla during his travels, and met the locals who showed him their generosity and kind hospitality, in a story told by the Rawi (the local guide).

In addition, a 7-minute Tantora entertainment performances where visitors gather at the Tantora sundial, much like the locals do, and sit to watch a performance about the story of an older man wishing to revive his father's land.

Through this story, visitors learn about the significance of the Tantora's architecture and use, in addition to shopping from the farmer's market, which is an experience to enjoy a tour in the farmers market and purchase fresh local goods from the oasis farms, as well as experience the practical planting that will let visitors participate in Tantora Celebration by putting their hands in the soil and planting some crops at AlUla oasis which will provide all seeds, water and necessary planting tools.

Visitors in AlUla can experience the Tantora Celebration in two periods at AlUla Old Town until December 26, the first experience starts at 6:00 PM, while the second experience starts at 8:30 PM and lasts for one and a half hour.