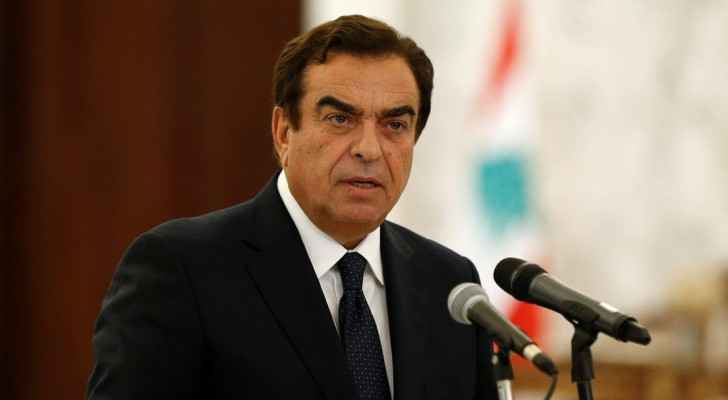 The Lebanese Minister of Information is ready to resign if there are 'guarantees'
Lebanese Information Minister George Kordahi, whose statements sparked a diplomatic crisis with Saudi Arabia, expressed Friday his readiness to resign if there were "guarantees" after Gulf states took several measures against Lebanon.
After his meeting with Parliament Speaker Nabih Berri, Kordahi said, "No one has spoken to us about guarantees, neither at home nor abroad. If guarantees are provided (...), I am present," without specifying what guarantees are required.

The diplomatic crisis between the two countries began two weeks ago against the backdrop of Kordahi's statements, recorded before he took office and broadcast last month, in which he said that the Iranian-backed Houthi rebels in Yemen were "defending themselves" in the face of "external aggression" from Saudi Arabia and the UAE.

Saudi Arabia suddenly recalled its ambassador to Beirut and asked the Lebanese ambassador to leave Riyadh and decided to stop all Lebanese imports. In solidarity with Riyadh, Bahrain and Kuwait took the same step, and the UAE withdrew its diplomats and decided to prevent its citizens from traveling to Lebanon. The Kuwaiti authorities later decided to "get tough" in granting visas to the Lebanese.

The Lebanese government has repeatedly expressed its "rejection" of Kordahi's statements, and Lebanese Prime Minister Najib Mikati has repeatedly called on him to "give priority to the national interest," in an implicit reference to his resignation.

However, the Minister of Information refused to apologize, and at the beginning of the crisis told a local channel that his resignation was "out of the question."

Kordahi confirmed Friday, "I am not clinging to a ministerial position, and I am in my position. I am not willing to challenge anyone, not the prime minister, whom I honor and respect, nor the Kingdom of Saudi Arabia, which I respect."

"We are studying the matter, we are seeing developments, and when there are guarantees, I am present," he added.

Hezbollah, the largest political and military force in Lebanon, refuses to resign or dismiss Kordahi. Its Secretary-General Hassan Nasrallah said on Thursday that "the Saudi reaction to Kordahi's statements is very, very exaggerated and incomprehensible."

The relationship between Lebanon and Saudi Arabia has been cold for years due to the increasing role of Hezbollah, which Riyadh considers a "terrorist" organization that implements the policy of Iran, its most prominent regional rival. The Saudi foreign minister considered that the current crisis cannot be reduced to Kordahi's statements, but rather the problem lies in "Hezbollah's continued dominance of the political system" in Lebanon.

This is the second time that a Lebanese minister's statements have provoked Gulf, and specifically Saudi, anger. Former Foreign Minister Charbel Wehbe submitted his resignation from the caretaker government in May, against the background of press statements that Riyadh considered "disgraceful."

Saudi Arabia's recent decision to stop imports from Lebanon raises fear of its repercussions on the country mired in an economic crisis that the World Bank has ranked among the worst in the world since 1850.

Saudi Arabia is Lebanon's third largest export market, accounting for six percent of the country's exports in 2020, worth about $217 million, according to the Chamber of Industry and Commerce.