Chesky, Airbnb's 41-year-old cofounder, had an unconventional path to Silicon Valley. He just led the travel giant to its first profitable year.
Before running Airbnb, Brian Chesky attended art school.

The now 41-year-old CEO majored in industrial design at the prestigious Rhode Island School of Design, while also dabbling in hockey and bodybuilding in his 20s.

After graduation, an idea hatched with his San Francisco roommate Joe Gebbia blossomed into tech unicorn Airbnb and has positioned Chesky as one of Silicon Valley's key players.

As of March 2023, Airbnb is worth $76 billion. It just recorded its first profitable year, and has become synonymous with short-term rentals across the US.

Here's how the Brian Chesky, an upstate New York native, became one of the richest young tech founders in America.



Chesky grew up in Niskayuna, New York, north of Albany. He was into hockey, and he also liked to draw and design new versions of Nike sneakers, which turned into an interest in art.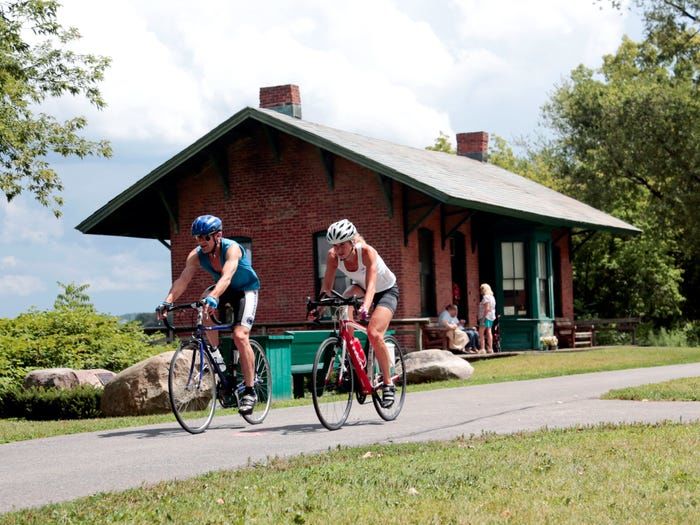 Niskayuna, New York.

Chesky's high school yearbook quote was "I'm sure I'll amount to nothing." He thought it was funny — his dad didn't.
"Earlier this year, he was happy to find out I'd be speaking at both my high school and college as the commencement speaker," Chesky wrote on Instagram in 2017. "See you soon Dad!"
In 1999, Chesky attended Rhode Island School of Design, where he served as captain of the hockey team and studied industrial design.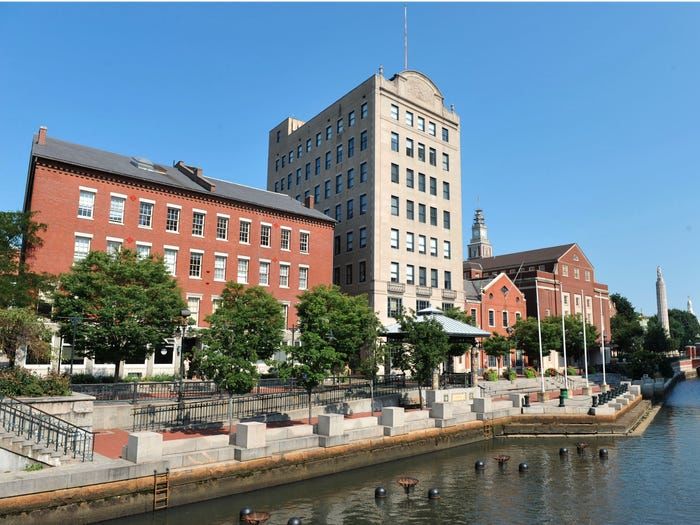 At RISD, Chesky met Joe Gebbia, with whom he would eventually cofound Airbnb. Right before graduation, Gebbia reportedly pulled Chesky aside and said: "Before you get on the plane, there's something I need to tell you. We're going to start a company one day, and they're going to write a book about it."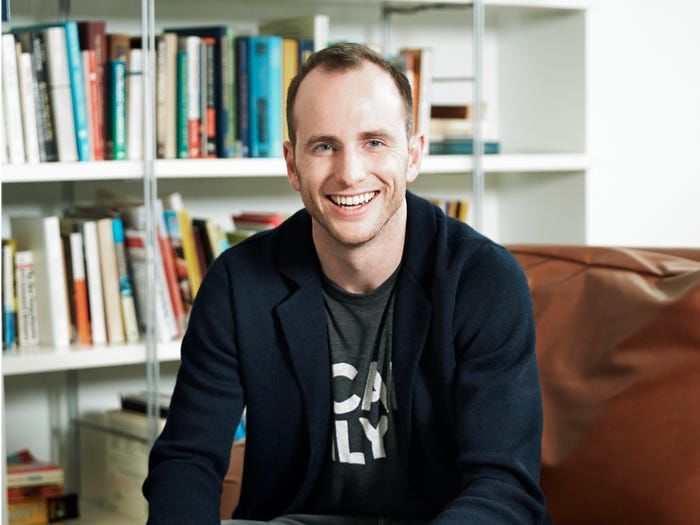 In his early 20s, Chesky was a competitive bodybuilder. He was described in a 2014 profile as still having "16-inch biceps."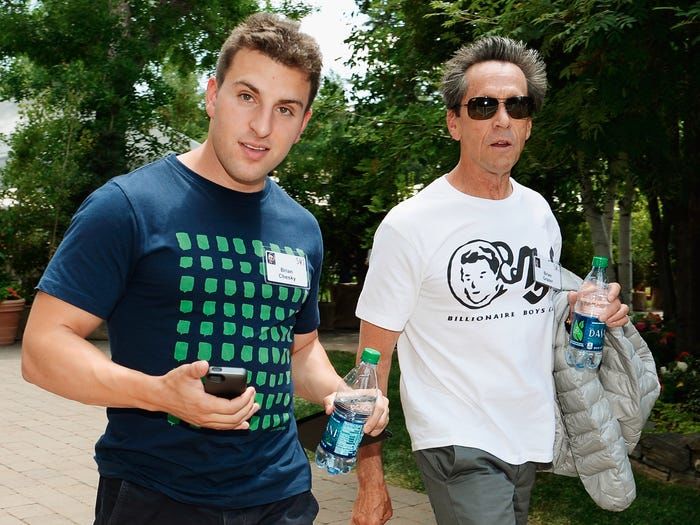 After graduating from RISD, Chesky moved to Los Angeles to work as an industrial designer, for which he made $40,000 a year.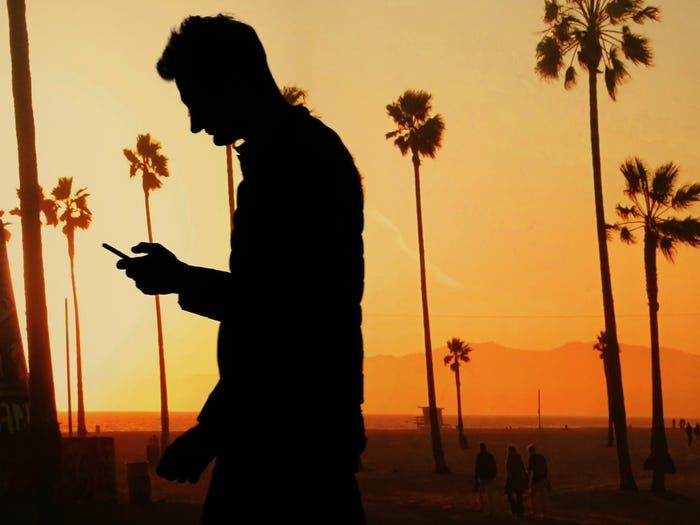 But shortly thereafter, he moved to San Francisco and in with Gebbia. The two unemployed grads soon ran out of cash. When a design conference came to town in October 2007 and caused all the hotels to sell out, Gebbia pitched Chesky the idea of renting out their space to those who couldn't find a place to stay — a "designers bed and breakfast."
The roommates ended up housing three people that weekend, offering up air mattresses and floor space, as well as Pop-Tarts for breakfast.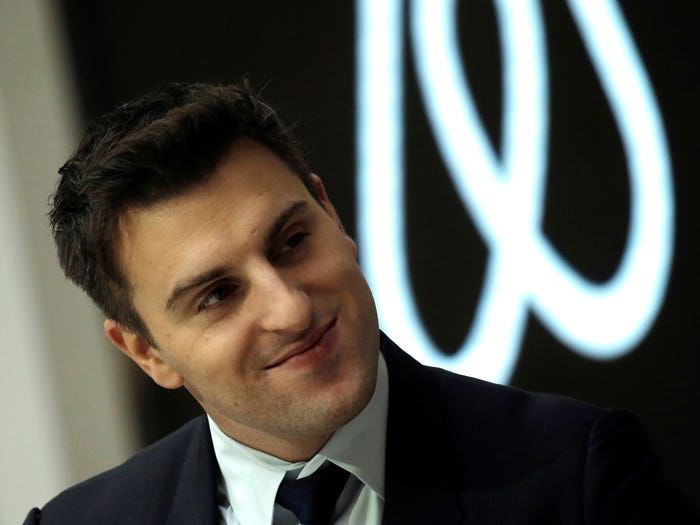 A few months later, Gebbia and Chesky were joined by their engineer friend, Nathan Blecharczyk. Together, the three guys started what was at the time called Airbedandbreakfast.com in August 2008. Chesky "gravitated naturally to the role of leader," Fortune wrote in 2015.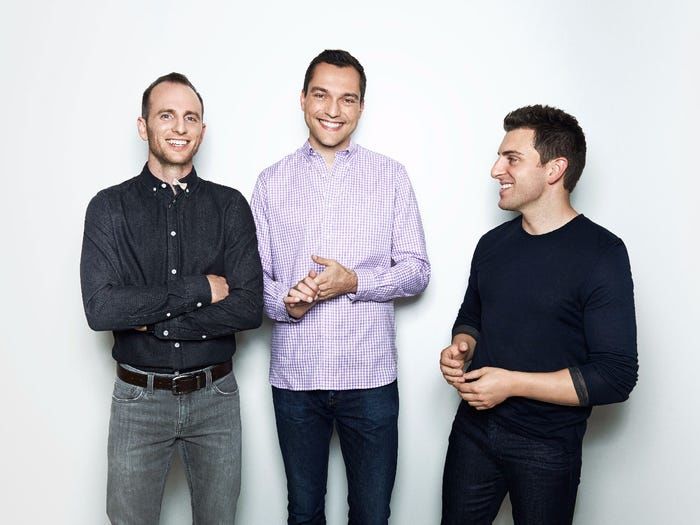 Since then, Airbnb has not only shortened its name, but has listings in more than 220 countries worldwide. The company has served an estimated 1.4 billion guests since its 2008 launch. Airbnb has a market cap of $76 billion as of March 23, 2023.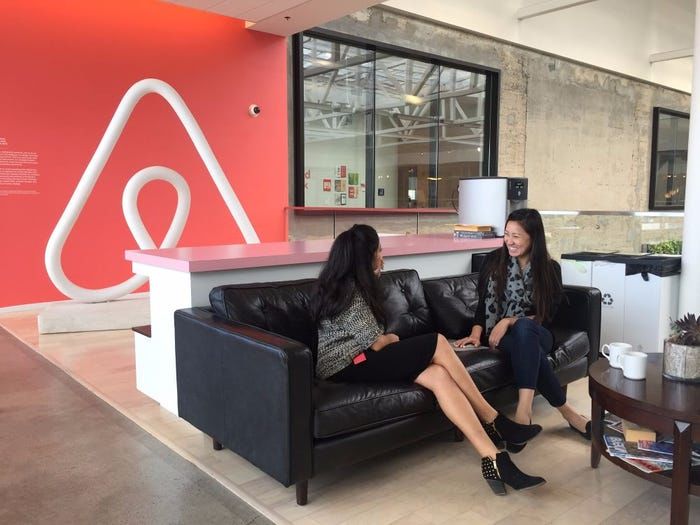 In 2015, Chesky was named to the Time 100 as one of the most influential people alive. Apple's former design chief, Jony Ive, wrote at the time that Chesky's "audacity is fabulous."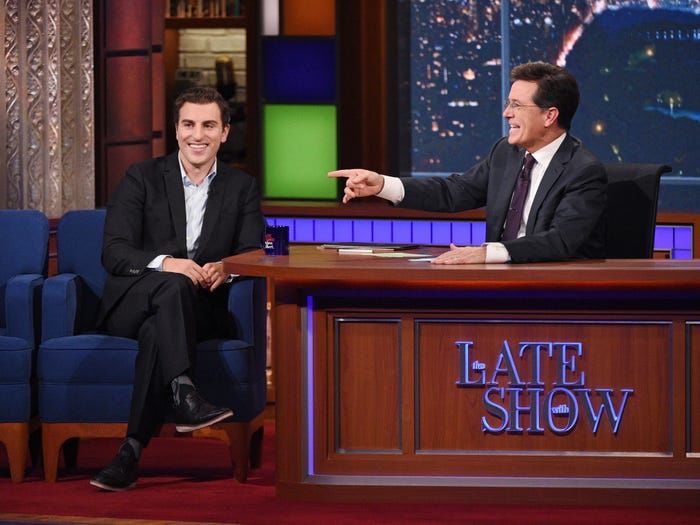 Chesky is not married, though he was previously in a relationship with artist Elissa Patel. Chesky has a golden retriever named Sophie who accompanies him on road trips.
In 2016, Chesky, as well as Airbnb's two other cofounders, all publicly signed the Giving Pledge, a philanthropic initiative started by Warren Buffett and Bill and Melinda Gates. By doing so, they promise donate more than half of their wealth within their lifetimes.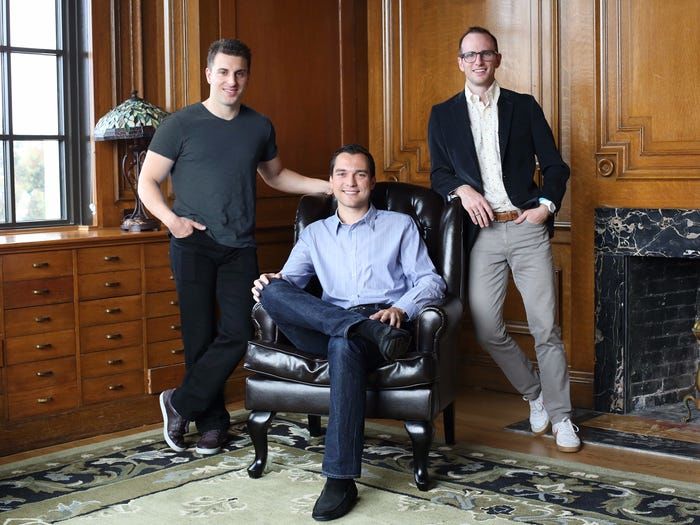 Up until 2016, Chesky was still renting out his couch in his San Francisco apartment on Airbnb. But after getting caught flouting a San Francisco law that requires hosts to register with the city, Chesky was forced to take the listing down.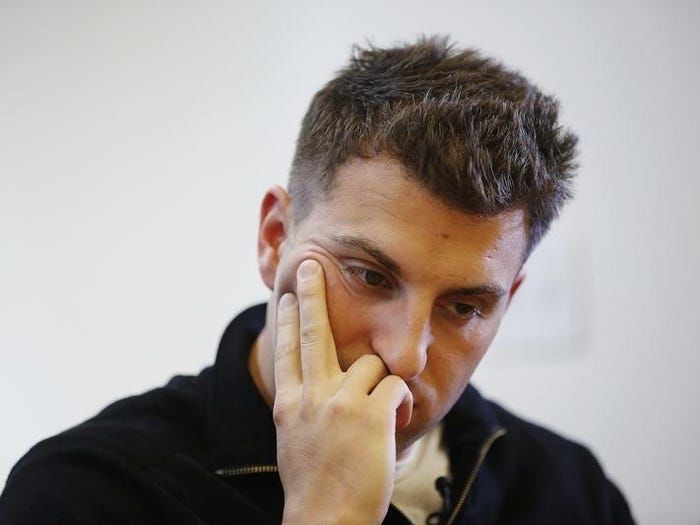 Fast forward to February 2020, when cancellations began rolling in from China due to a mysterious virus. Chesky and his team were three weeks away from filing for Airbnb's IPO.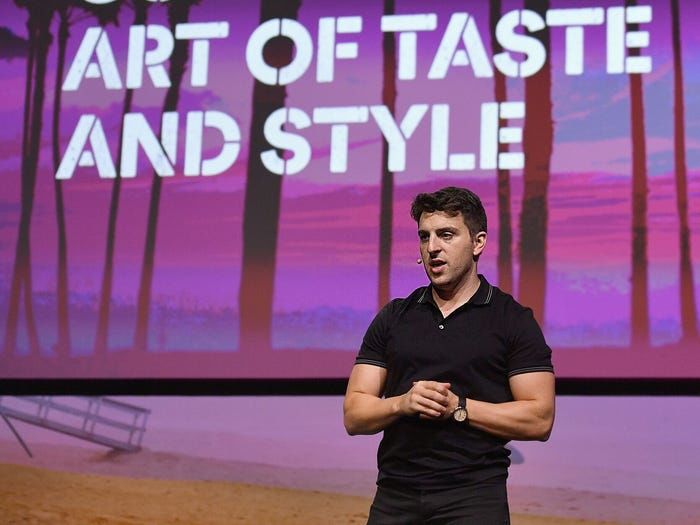 The early days of the pandemic seemed grim. Airbnb's revenue plummeted 80% due to 1COVID1-related travel restrictions. The company burned through its cash reserves and opted to raise $2 billion in debt and equity financing to stay afloat. Its valuation, previously $31 billion, slipped to $18 billion.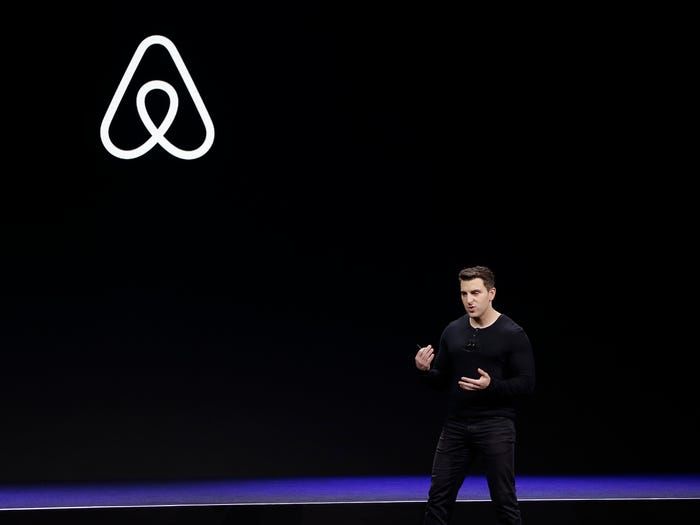 Airbnb laid off 1,900 employees, about 25% of its full-time staff. Employees said they felt betrayed, but Chesky was also praised for his handling of the situation. Workers were given generous severance packages, and Chesky offered to help find them jobs elsewhere.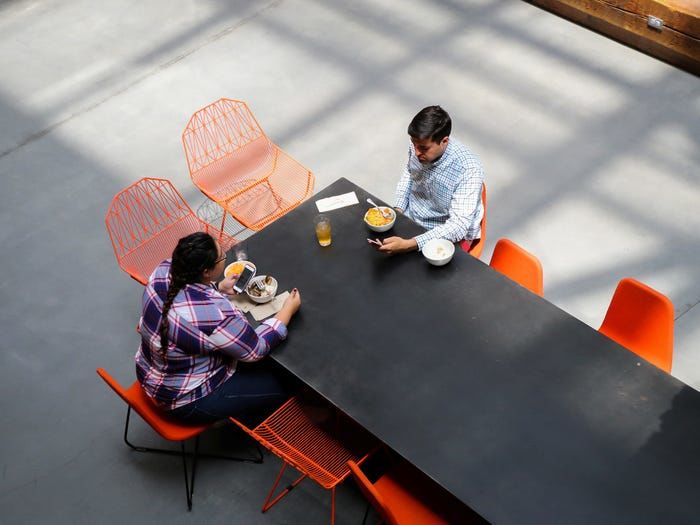 But then travelers burned out from lockdown who preferred domestic locations and private homes over traditional hotels turned to Airbnb. Bookings bounced back by as much as 127% between April 2020 and May 2020.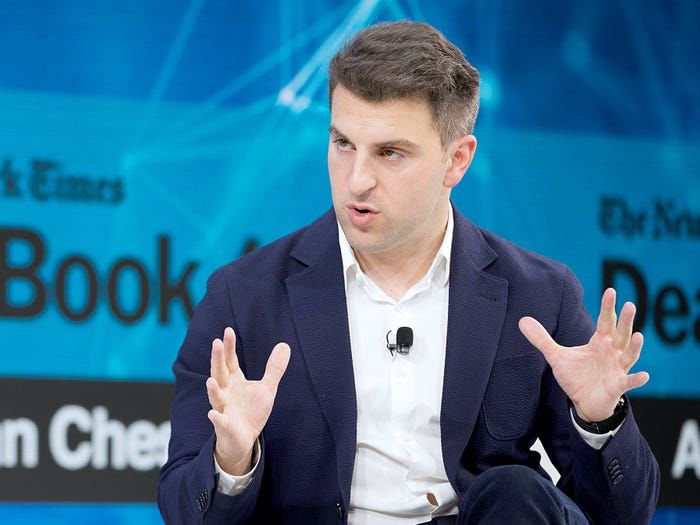 Airbnb went public on December 10, 2020, under the Nasdaq ticker symbol ABNB. Barron's called it a "blockbuster" IPO. On its first day of trading, the company was valued at $86 billion, more than hotel rivals Marriott, Hilton, and Intercontinental combined.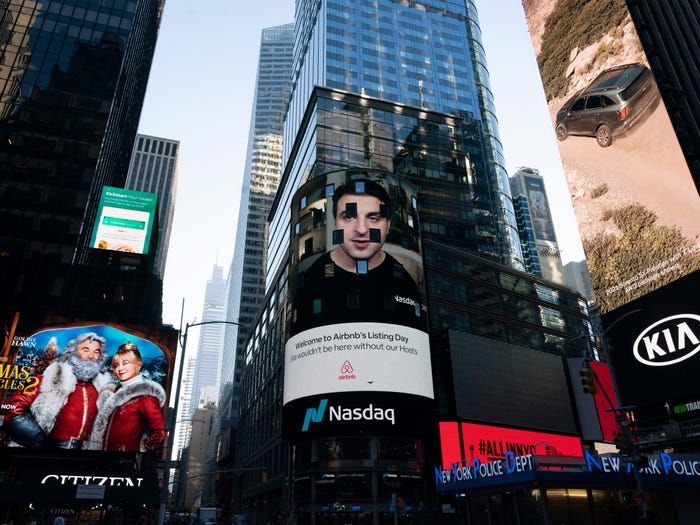 In 2022, Chesky personally donated $100 million to the Voyagers Scholarship run by President and First Lady Obama, which awards $50,000 in tuition for college juniors pursuing public service. Airbnb provides housing to recipients for summer internships and post-grad travel.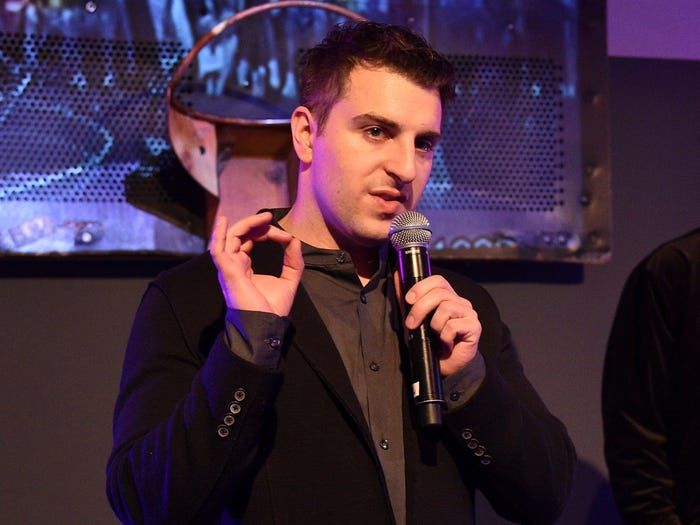 When Russia invaded Ukraine in February 2022, Chesky announced the company would work to house 100,000 refugees with free two-week stays.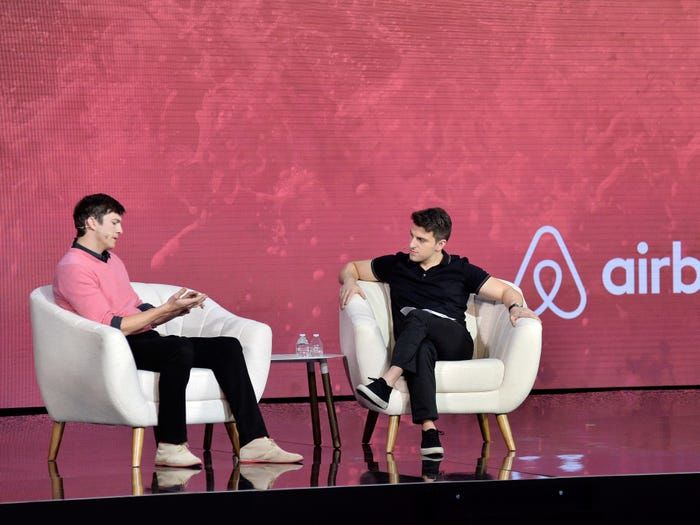 In November 2022, Chesky listed a guest room in his home on Airbnb, featuring a queen-sized bed and a piece of Airbnb history: the novelty cereal boxes that Chesky sold in 2008 to fund the early days of the company. Chesky told outlets he would make cookies and go to the gym with guests.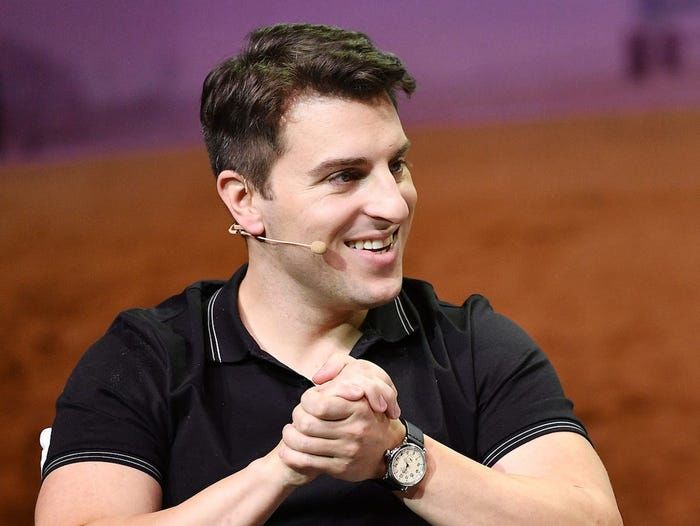 Between 2020 and 2022, when interest rates were relatively low, many people bought homes to use as investment properties, planning to rent them out on Airbnb and other short-term-rental sites to help cover their mortgages or simply make extra money.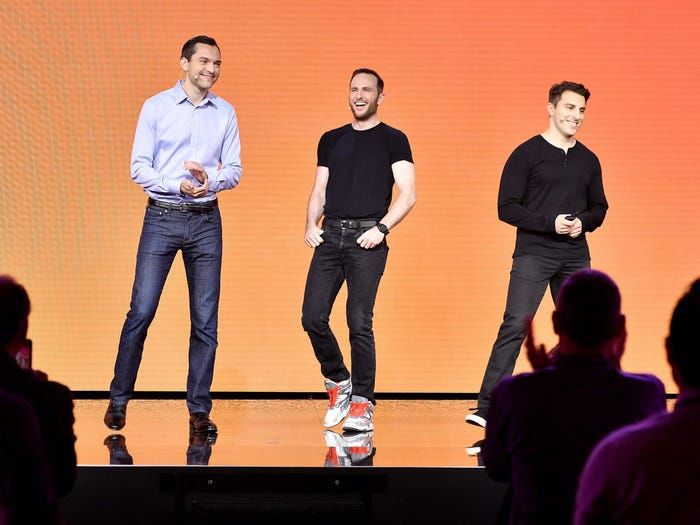 But the increase of short-term rentals isn't good news for everyone. In 2023, revenue is expected to decline for individual hosts in part because they are facing more competition. While some whisper of an "Airbnbust," it is certainly the end of the road for investors who were looking to get-rich-quick in the post-vaccination travel boom.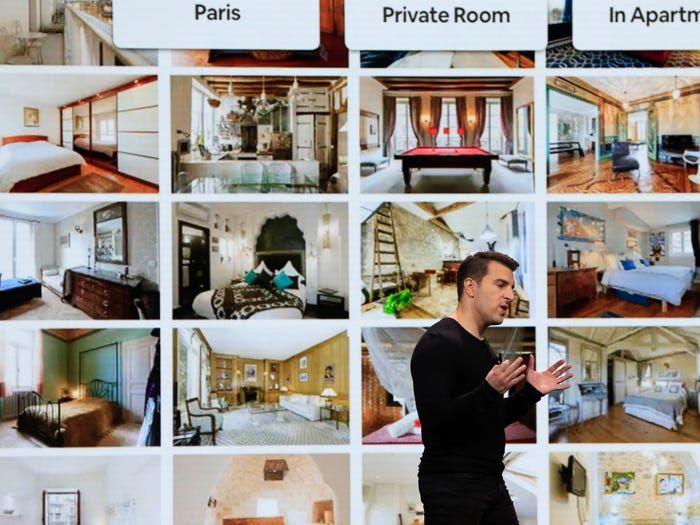 Demand for travel and experiences, however, is still surging — so much so that Airbnb recorded its first profitable year in 2022, with a $1.9 billion profit. (It lost $352 million in 2021.)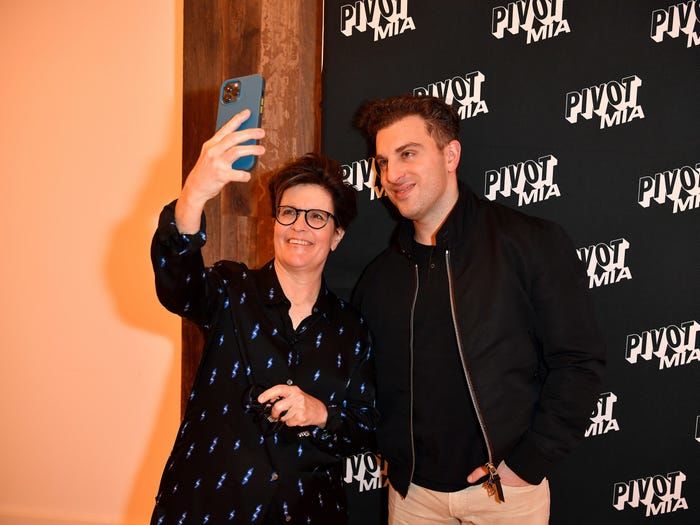 Countless other real-estate firms conducted mass layoffs due to the cooling housing market. In March 2023, Airbnb cut 30% of its recruiting staff, which represented just 0.4% of its total headcount of 6,800. "We're going to continue to grow, but we're going to grow modestly," CFO Dave Stephenson said in a February earnings call.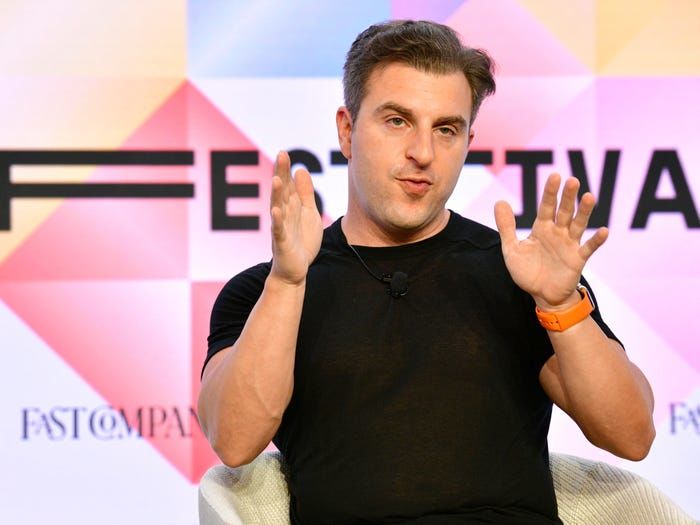 Chesky owns an estimated 11% of the short-term-rental giant. His current net worth is $9.6 billion, according to Forbes, which also ranked him as one of the most eligible billionaires in the world alongside Kim Kardashian and Elon Musk.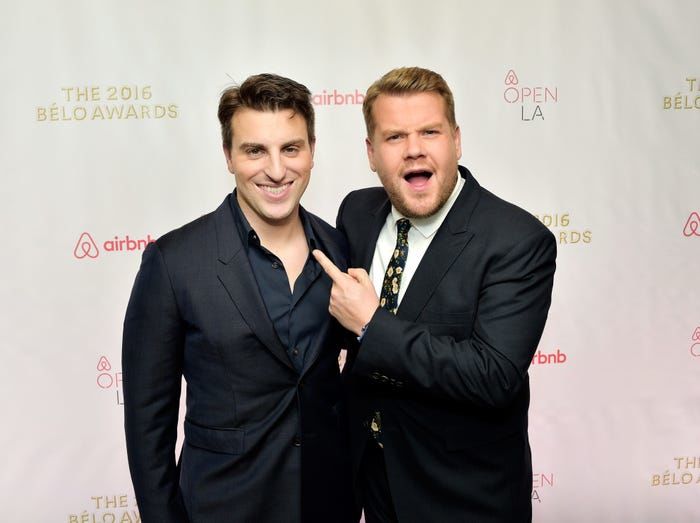 Chesky and comedian James Corden in Los Angeles in 2016.