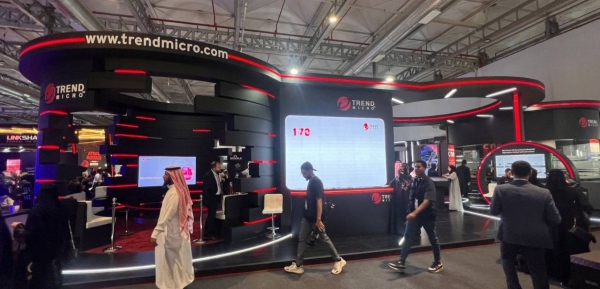 Trend Micro reinforces cyber security capabilities across the region through Capture the Flag tournament at Black Hat MEA
Trend Micro Incorporated (TYO: 4704; TSE: 4704), a global leader in cybersecurity solutions, will be hosting the Capture the Flag competition (CTF) in strategic partnership with Saudi Federation for Cybersecurity Programming & Drones (SAFSCP) at Black Hat MEA, from 15 – 17 November 2022, at the Riyadh Front Exhibition Centre in Saudi Arabia.
The event brings together over 1,000 participants entering the final stages at different levels of competency: amateur, intermediate, and expert, to help enhance ethical hacking skills. During the CTF, participants will be challenged across a range of categories including Web, PWN, Forensics, Reverse Engineering, Crypto, and others. Approximately 250 teams, from various countries, will battle it out in the final stage over a three-day challenge to compete for prizes and the honour of becoming champions.

"The Capture the Flag tournament provides a rewarding opportunity for the region's ethical hackers to showcase their skills and illustrate their potential to advance the region's digital capabilities," said Rasheed Alodah, Country Manager, KSA, Trend Micro. "An event like CTF enables aspiring IT and cybersecurity professionals to advance their careers. We are pleased to support a platform that fosters cybersecurity expertise and underlines best practices and solutions that will ultimately protect the country's digital experiences."

Trend Micro has supported organizations in the Kingdom for over a decade, becoming a leading company spearheading the implementation of security strategies protecting individuals, communities, enterprises, and their digital endeavors. The past 10 years have culminated in establishing the company's MEA HQ in Riyadh and supporting platforms such as the CTF competition at Black Hat MEA.

Trend Micro's efforts in Saudi Arabia continue to fortify the country's security resilience as revealed in the latest Trend Micro 2022 Midyear Cybersecurity Report. The company's solutions have detected and blocked over 28 million email threats, nearly 14 million malware attacks, and close to 6 million URL victims' attacks. Furthermore, shielding remote learning and working, Smart Home Network (SHN) solutions protected devices and networks from 477K SHN inbound and outbound attacks, and prevented over 370K SHN events.