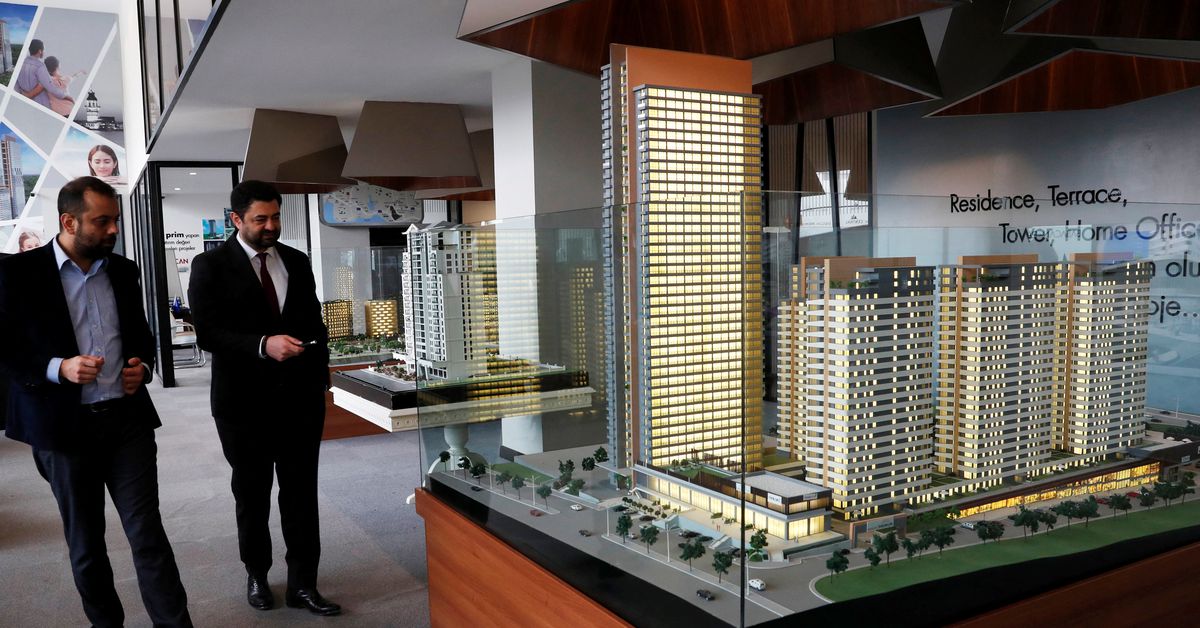 Turkish house sales doubled in December as inflation surged
Turkish house sales leaped 113.7% in December to 226,503 properties, as locals scrambled to invest in real estate as a shield against soaring inflation, after a series of unorthodox rate cuts left real yields in deeply negative territory.
Real estate sales in December accelerated from a month earlier as the lira's decline steepened, with the authorities pursuing the policy of low interest rates to boost exports and credit.

Housing sales to foreigners also surged 77% annually in December to 7,841 properties, data from the Turkish Statistical Institute showed, as the lira's sharp decline last month made real estate much cheaper in hard currencies.

The data showed December mortgage sales rocketed 209.3% from a year earlier to 45,260 units, the data showed.

Turks see real estate as an investment to protect their savings from inflation, given real yields are deeply negative, said TSKB Real Estate Valuation Manager Makbule Yonel Maya.

"People have turned to real estate purchases from the moment inflation began to rise. Construction costs are consistently rising, this means housing prices are increasing, which support real estate investment," she said.

Maya added that people also sought to purchase real estate in the last month of the year before taxes and fees were hiked in the new year.

Turkey's central bank has slashed its policy rate by 500 basis points since September, delivering stimulus long sought by President Tayyip Erdogan, despite the continued sharp rise in inflation.

The rate cuts led locals to snatch up foreign currencies in record amounts, sparking a full-blown lira crisis last month and stoking inflation which hit 36% in December.

In 2021 as a whole, total house sales dipped 0.5% to 1.492 million properties, with mortgaged sales down 49%. In 2020, sales surged due to pandemic-era cheap loans from state banks, prompting real estate developers to launch campaigns for buyers.

Sales to foreigners accounted for 3.9% of all housing sales in 2021, with purchases rising 43.5% to 58,576 units. Most of the sales to foreigners were in Istanbul, followed by Antalya and Ankara.