UAE's National Centre of Meteorology confirms earthquake in Iran, magnitude of 6.3 on Richter scale and at a depth of 10 km. This was also felt by UAE residents without any adverse effect on the country.
Two earthquakes of magnitude 6.3 hit southern Iran in the early hours of Saturday, with tremors felt from both in the UAE.

The initial quake struck at 1.32am near Bandar Khamir at a depth of 10km, according to the UAE National Centre of Meteorology. The second earthquake hit at 3.24am.

Between the two quakes, aftershocks of 4.6 and 4.4 magnitude struck at 2.43am and 3.13am respectively.

Tremors were felt in several areas of the UAE, including Dubai, Sharjah, Umm Al Quwain and Ajman, according to eyewitnesses and social media users.

The tremors did not have any impact on the UAE, the NCM said.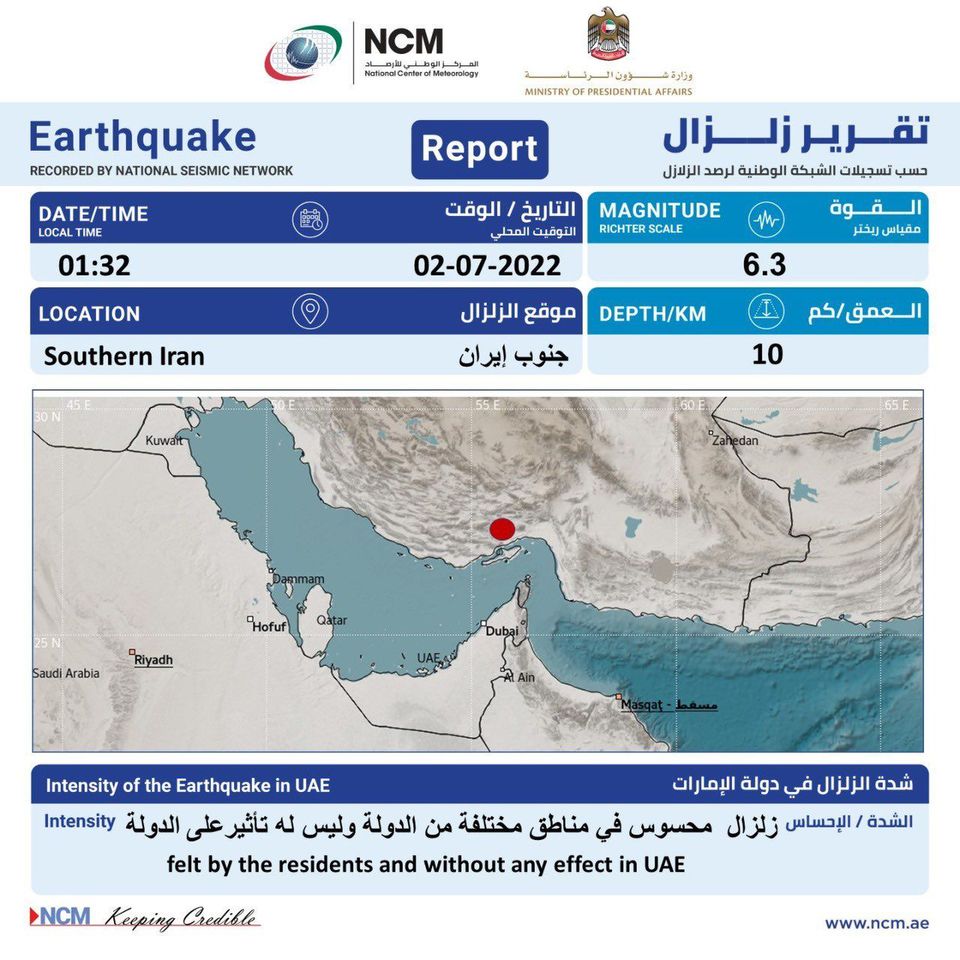 Tremors were also felt in Saudi Arabia, Bahrain, Oman, Qatar, Pakistan and Afghanistan, according to social media users.