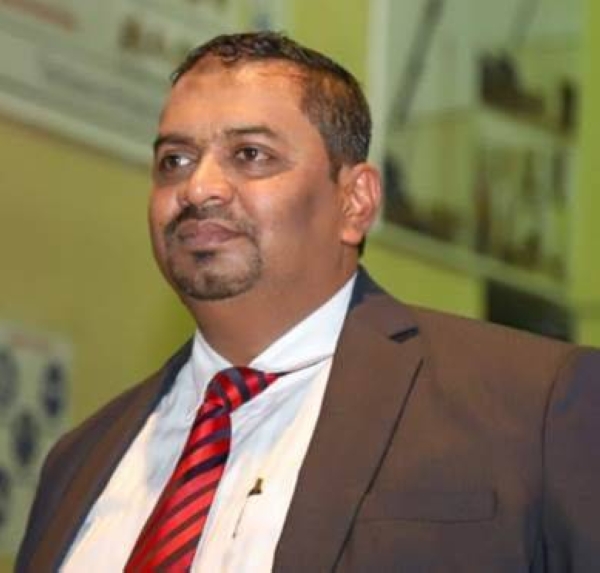 Universal Inspection Company: Unique & first in Saudi Arabia, World best quality service providers
A Global Third-Party Service Providing Company, established in the year 2010, at Jubail, Eastern Region of Kingdom of Saudi Arabia, having branches at Riyadh, Dammam, Jeddah, Jizan, Yanbu, Safaniya, Haradh, Turaif and Duba providing all kinds of Industrial Support Services, with Qualified Engineers and Technicians under one roof.
Universal Inspection Co. Ltd (UIC) is a Qualified & Approved Service Provider rendering dedicated services in various projects of Saudi Aramco, NEOM, SADARA, SATORP, SABIC, SEC, SASREF, SAMREF, SWCC, MAADEN, Royal Commission, The Red Sea Development Company, Petro Rabigh, Saudi Railway Organization, Yasref, Lubref, Petrokemya, Advanced Petrochemical Company, Ministry of Finance, Kingdom Tower, Makkah, National Water Factory, Abraj Kudai, General Authority of Civil Aviation Etc..

Universal Inspection Co. Ltd is an ISO 9001, ISO 45001 & ISO 14001 Certified Company.

Possess the Accreditation of ISO 17025:2017 for Calibration Services.

by International Accreditation Service (IAS), USA

As well as the Registered Member of the Lifting Equipment Engineers Association (LEEA), United Kingdom & a Corporate Partner for The American Society of Non-Destructive Testing (ASNT), United States of America.

Mr. Hamdan Atiah Mohamed Najmi is the Sole Proprietor and President of Universal Inspection Co. Ltd (UIC), Mr. Abdul Majeed Bathurudeen plays the role of CEO & Managing Director.

Universal Inspection Co. Ltd (UIC) is providing the following services to various clients around the world.

Ø All types of Equipment Inspection & Calibration Services (For Electrical, Mechanical, Pressure, Thermal, Dimensional, Chemical, Mass & Weight, Force (Torque), Acoustics & Vibration, Sound, Time & Frequency, and NDT Equipment)

Ø All types of Valve Testing, Repairing & Overhauling Services

Ø Lifting Tools & Heavy Equipment Inspection Services

Ø Conventional NDT & Advanced NDT Services

Ø All types of Third-Party Inspection Services

Ø Welder/Brazer Qualification Testing Services (WQT/BQT) & Welding/ Brazing Procedure Qualification Testing Services (PQR/BPQR)

Ø Geotechnical (Civil) Testing Services (Soil, Concrete, Aggregate, Cement, Asphalt Etc.)

Ø Mechanical Testing Services (Tensile, Toughness-Charphy, Hardness, Break, Macro Etch etc.,)

Ø Chemical Analysis of Water & Air Quality Testing Services

Ø Industrial Training, Qualification & Certification Services

The in-house/site Calibration & testing activities of UIC in the Kingdom of Saudi Arabia coupled with well talented and duly calibrated machines is providing complete solution for all the third party requirements in all current and future projects. UIC Management and team members undertake quality assurance and quality control services that support the clients for the successful completion of all projects with better quality and the operations more efficient.

UIC believes that providing supreme quality service is its ideal strength. With deep commitment to their tasks, and a pursuit to better their achievements. UIC's highly skilled teams are well known to constantly endeavor to develop innovative and superior solutions for all its customers.

UIC has extended their services to Kuwait, Bahrain, Oman, India, Qatar & Malaysia as well as soon to establish their branch at UAE. UIC is successfully serving with multi-national companies, in all parts of Kingdom satisfying all valuable clients and customers with their sincere, dedicated services, affordable competitive prices with Care, Quality & Punctuality.

"your success is our goal & quality is our motto"