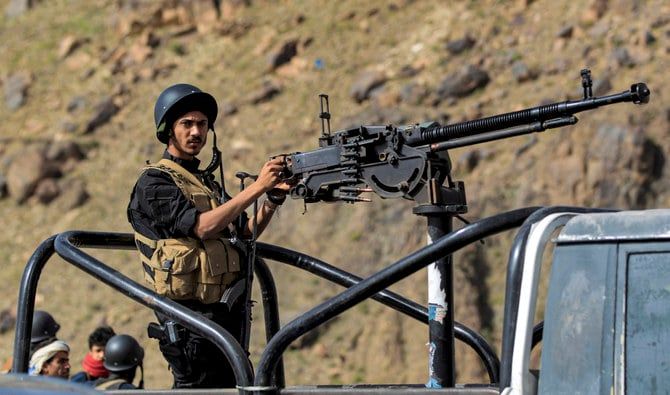 YouTubers tried by Houthi rebels for inciting 'chaos'
Three Yemeni YouTubers stood trial in a Houthi rebel court on Wednesday charged with spreading misinformation and inciting "chaos," according to court documents.
The three, including Mustafa Al-Mawmari who has more than 2 million followers, were detained in Sanaa in December after they published videos critical of the Iran-backed rebels, who seized the capital in 2014.

Ahmad Hajjar, who has more than 243,000 subscribers, and Ahmad Elaw with 800,000 also appeared before the court.

They were charged with "spreading misinformation" and "harming public interest," as well as "inciting the masses to commit acts of chaos," according to the court documents.

The Houthis are increasingly limiting individual liberties, including free speech and the of movement of women in areas they control.

The YouTubers' influence was seen as "serving the aggression ... against Yemen" by the coalition, the court documents said.

Hajjar, 43, was the first to be captured after he accused the Houthis of "robbing the Yemeni people," in a video watched by half a million viewers.

One of Hajjar's relatives confirmed his arrest and said that "he was kidnapped from the street on Dec. 22."

Hajjar's family visited him in detention and found him in "terrible shape," the relative said, speaking on condition of anonymity for fear of reprisals. "He was not himself," the relative added.