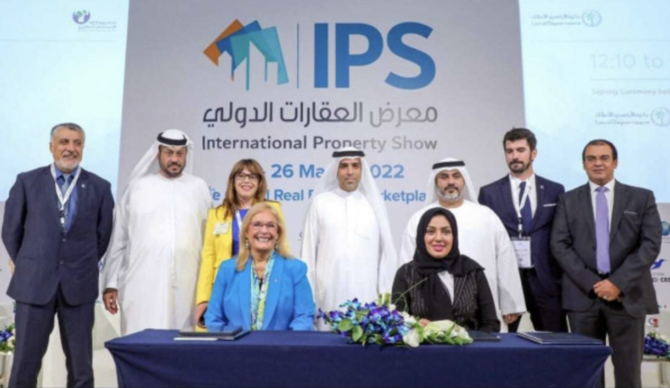 19th International Property Show kicks off Sunday in Dubai
Under the patronage of the Dubai Land Department, the 19th edition of the International Property Show will kick off on Sunday, Emirates News Agency reported.
IPS 2023 is an international platform that brings together prominent investors and real estate firms from around the world to share knowledge and experiences and form new strategic partnerships. The three-day event will highlight current and upcoming real estate projects as well as investment opportunities.

Over 120 exhibitors from more than 40 countries, including the US, UK, Turkey, Cyprus, Portugal, Pakistan and India, are expected to participate.

"Organizing the 19th edition of IPS further validates and reflects the ability of Dubai's real estate market to attract foreign investments and compete with global investment destinations in the real estate sector, thereby contributing to achieving the objectives of Dubai Economic Agenda D33," IPS Director Tariq Ramadan said.

Ramadan added: "This is due to the emirate's wide range of advantages, including facilitated investment procedures and powerful legislation that protect investors. This (is) in addition to government decrees that have been recently and successively issued by the UAE leadership to facilitate doing business, such as the country's new residency laws.

"Investors are also being attracted by the golden visas, which they will receive when they purchase one or more properties with a value of AED 2 million ($545,000).

"Another contributing factor is the rising trajectory…(of) the UAE's national economy, which is supported by rising oil prices, the growth of the nation's non-oil sector, and Expo 2020 Dubai's positive outcomes," he added.

IPS 2023 will include a series of programs and activities aimed at informing event attendees about property market trends, investment strategies and the most recent developments in the region's real estate sector. It will also see the signing of memoranda of understanding with numerous local and global entities in order to strengthen cooperation efforts.

In partnership with the Property Network Partnership, IPS 2023 will host brainstorming sessions, bringing together real estate experts who will provide their insights and discuss new solutions to challenges in the real estate sector based on the following major pillars: crowdfunding, interior design, facility management, foreign direct investment in the real estate sector, marketing, regulations, and smart and sustainable cities.

Participants will present a set of recommendations for current and future challenges at the end of each session.