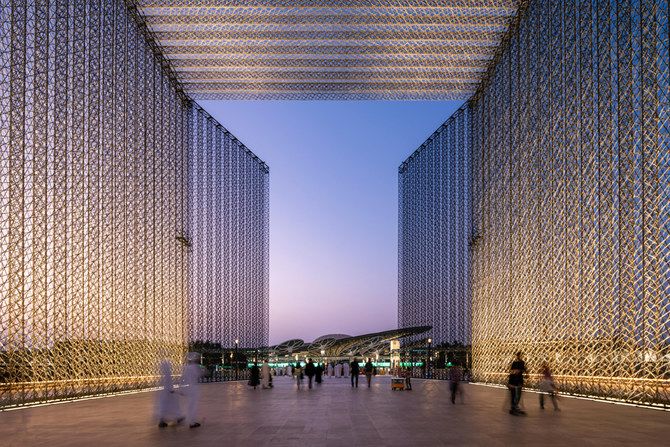 Arab world's creative talents in need of a new home
Do we have the institutions to absorb the mass departure of creative minds from the Arab world?
You will find them everywhere: In Istanbul, Berlin, Paris, London, New York, Toronto, Montreal and, to some extent, in Dubai and other Gulf cities. They are looking for visas, jobs, residence permits and an environment where their creativity can thrive, unfortunately far from their family homes.

It is quite a test to witness the order you identify with crumbling before your eyes. Most recently, this has been felt by Iraqis, Syrians, Lebanese and Afghans. It gives a sense of the fragility of civilization and can trigger a creative process that manifests itself in art, music and literature, accompanied by an exodus of artists and intellectuals.

Vienna, Budapest, Prague, Frankfurt and other European cities saw such exoduses in the 1920s and 1930s, much to the benefit of cities like London and New York, and there were many institutions that welcomed them and created specific programs for them. The University in Exile was created in New York in 1933 and the concept quickly expanded. There was competition to fund and host refugee academics and musicians. The Ecole Libre des Hautes Etudes in Paris, the
London School of Economics and the New School for Social Research in New York were most prominent in hosting refugee academics.

The most illustrious example is when the members of the Frankfurt School sold the contents of its library to the then-British ambassador in Berlin, Sir Stafford Cripps, who bought the books for one shilling on behalf of the LSE. They eventually mostly ended up at the New School in New York, where the likes of Theodor Adorno, Erich Fromm and Herbert Marcuse helped shape the ideas of a whole generation of baby boomers. Austrian musicians and German philosophers and scientists, including Sigmund Freud and Albert Einstein, were part of the mass migration. Another interesting example is the conductor Herbert von Karajan. Few people know that he was an Ottoman Greek subject whose family name was originally Karajannis. His family moved to Austria and around Europe before he ended up in Berlin.

Five hundred years earlier, the European Renaissance was the result of a similar exodus after the fall of Constantinople. There were institutions that were able to absorb these minds, whether in Florence or other Italian city-states like Venice and Genoa, or in Belgian towns like Bruges, Leuven and Antwerp. Migration has always been a great influence in the arts and sciences.

"There is hope for Iraq," the historian Juan Cole told me in the mid-1990s, when for many it looked like there was no hope at all there. We were at a lunch hosted by the German Embassy in London's Belgrave Square, with a speech by the ambassador given at a time when it was fashionable to speak about the EU and its common values. Cole's remark stuck in my mind. It referred to the state of Germany and indeed the whole of Europe half a century earlier, when the continent was emerging from a destructive war and decades of fascism. He was suggesting that a change in the political order can happen; if Germany and Europe could recover in 50 years, so could Iraq and the rest of the Middle East. And it can all be encapsulated in a change of order.

Europe in the 1930s was torn between fascism and democracy. Austrian writer Stefan Zweig described how "every nation, in every generation — and therefore ours too — must find an answer to the most simple and vital question of all: How do we achieve a peaceful coexistence in today's world despite all our differences in race, class and religion?" Europe eventually seemed to find an answer after the Second World War. The Middle East is still looking for one and seems to have failed miserably so far.

But it was not always that way. The collapse of the Ottoman Empire and the rise of nation states was an example of such a change in the regional order. Cities like Smyrna (now Izmir), Damascus, Aleppo, Cairo and Alexandria were the losers, while Beirut was the main winner in the 1940s, 1950s and 1960s, including migration toward it from Palestine. Amman saw a boom in art galleries in the 1980s and 1990s, mainly as a result of the migration of Iraqi artists. Syrian artists came later, after the revolution, and their presence was also felt in Amman and Beirut, where there were many institutions and galleries that hosted their work. There was also a movement toward the Gulf, with Dubai and Doha hosting branches of several universities.

Whether in Europe or the Middle East, the phenomena and the substance are the same, only the periods and the geographies differ. They all feature collapsing orders, economic, social and political crises, tragedies, passions and mass migrations, ensuring a huge loss of cultural capital, even including cuisine. A feeling of utter defeat and futility triggers a total reset and reevaluation of history, politics, values and institutions, also leading to a boom in ideas and creativity. Extreme crises bring out the worst and sometimes the best in people.

The recently deceased artist Etel Adnan, whose mother was a Greek refugee from Smyrna and whose father was an exile in Lebanon from Damascus, told an interviewer: "I grew up with people whose worlds, whose lives, had been destroyed. So I understand devastation, I understand refugees, I understand defeat."

There was a time when the Levant states seemed to have found the answer to Zweig's question. Now it is the Gulf states that have this aspiration and seem to cherish those values of coexistence and tolerance, which are being celebrated in the ongoing Expo 2020 in Dubai while they are on the decline in the Levant.

States are collapsing and a new order of militias has taken over in Gaza, Lebanon, Syria, Iraq and Yemen. At the same time, a new generation is on the streets rebelling against the militias and the old political class, demanding freedom and a better future. Are we heading toward a renaissance or further decline? Whatever the case, there is a need for institutions to host the Arab world's talents and allow them to flourish, so that they can contribute to the region's revival when the time comes.