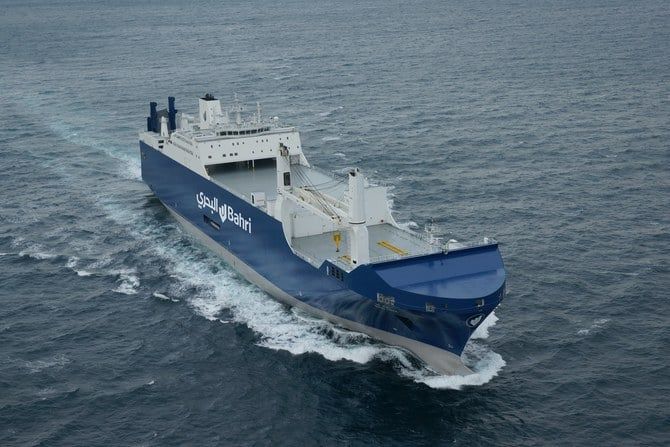 Bahri Line launches new route to connect Asia with Europe via Jeddah Port 
Saudi logistics firm Bahri Line has announced the launching of a new pendulum service line between the Asian and European continents, as part of its expansion plan to widen its liner network.
The company said in a press release that the new cargo shipping line will strengthen its supply chains, and diversify shipping options to, from and through Jeddah Islamic Port.

The new service line runs eastward from Bremerhaven to Antwerp and Montoir in Europe through to Jeddah, then to Ennore in India, and onwards to the Port of Taicang port in China.

The service line's westbound route runs from Taicang and Shanghai in China through to Ennore and Jeddah, onwards to Montoir-de-Bretagne, located in the west of France, further extending to both Bremerhaven and Antwerp.

The company said the establishment of Jeddah Islamic Port's newest shipping line is a proactive measure to increase and enhance local logistical capabilities, directly linking Asia and Europe via Jeddah.

The new shipping line's maiden journey embarked this year with the first vessel expected to reach Jeddah Islamic port in February 2023, it added.

Soror Basalom, president of Bahri Logistics, said: "The port's leading operational capabilities, best-in-class standards and capacity to handle high volumes will surely serve as vital aspects of the success of this new service, helping us to cement the port and Saudi Arabia as a global logistics hub linking India, China and Europe."

He said Bahri Line is proud to work in support of regional supply chains and in cohesion with the economic growth and development occurring within the Kingdom.

As a specialized business unit of the national shipping carrier of Saudi Arabia, Bahri said its new liner service seeks to help expand the company's logistical presence and widen its customer base by entering new global markets.

Bahri Line's establishment of the new route comes in line with the National Transport and Logistics Strategy launched in June 2021. The national shipping carrier said it has been actively upscaling transport services to position the Kingdom as a renowned global logistics hub that connects three continents.