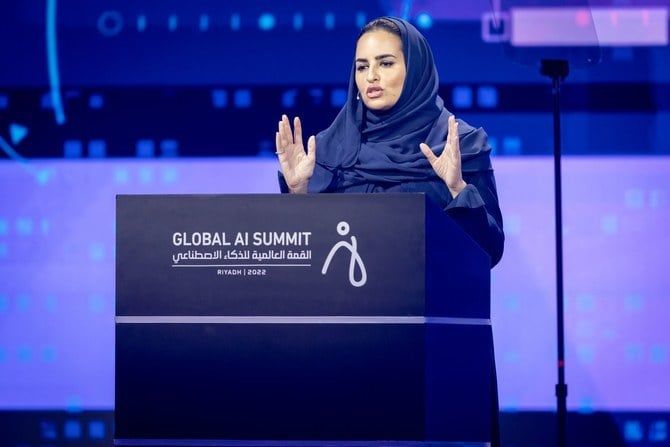 Digital Cooperation Organization hosting 2nd General Assembly in Riyadh
The Digital Cooperation Organization will host its second General Assembly in the Saudi capital, bringing together DCO member states to discuss strategic directions and initiatives to enable digital prosperity for all nations.
"The 2nd General Assembly aims to address challenges associated with the cross-border expansion of the digital economy and facilitate dialogues to promote more cooperation to achieve digital prosperity for all," the DCO tweeted.

Ministers representing DCO member states, along with high-level delegations from DCO observers and representatives from guest countries and international organizations, will convene for the General Assembly to discuss the state of the digital economy and the challenges facing all nations in achieving equitable global digital growth and development.

Deemah Al-Yahya, secretary-general of the DCO, said: "Digital technologies have immense potential to transform economies and empower groups, including women and entrepreneurs with new opportunities, especially (given) that 70 percent of the new value created in the global economy over the next decade will be based on digitally enabled platforms. So, it is of critical importance that all nations have the same ability to leverage the power of digitalization to achieve their goals.

"The DCO was formed to accelerate digital transformation through collaboration and knowledge sharing among all stakeholders to empower nations to develop strategies and programs to drive their own digital development and equally participate in the global digital economy," she said.

The second General Assembly will be the first-ever in-person meeting of the DCO member states, marking two years of progress for the international organization, which was founded to help achieve social prosperity and growth by unifying efforts to promote interest in the digital economy.

"I am very pleased that the ministers from DCO member states will convene in Riyadh, the headquarters of the DCO, for the second General Assembly to mark two years of progress toward the DCO's goals, and to continue the discussions on how we can achieve digital prosperity for all in collaboration with our international observers from the ecosystem stakeholders representing the private sector, academia, think tanks and civil society organizations," Al-Yahya said.

The monumental event will also reflect the qualitative leaps made by member states in their shift toward a tech-powered economy.

The DCO is a global digital organization founded in 2020 by seven member states — Bahrain, Jordan, Kuwait, Nigeria, Oman, Pakistan and Saudi Arabia — but has recently added Morocco, Djibouti, Cyprus and Rwanda to its ranks.