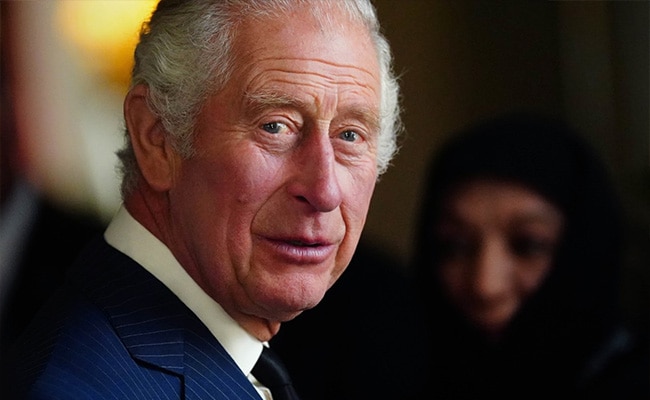 From Dress Code To Performances: A Guide To King Charles' Coronation
The Coronation Concert, an event produced and broadcast by the BBC, is scheduled to take place on Sunday, May 7, at Windsor Castle.
The coronation of Charles III, the former Prince of Wales and the eldest son of Queen Elizabeth II, is set to take place on Saturday, May 6. Charles became king of the Britons the moment his mother died last September, but accession to the throne is typically a sombre affair, most often taking place under the shadow of death. A coronation, on the other hand, is pure celebration.

According to The New York Times, a coronation can refer to both the literal act of placing a crown on a monarch's head as well as the religious ceremony during which a sovereign is crowned.

Let's address the common man's queries about this grand affair. Who will come, who won't attend, the dress code, the performances... all are answered below.


Time

King Charles's coronation service is scheduled to begin at 11 am. London time, meaning that it will begin very early in the morning in the United States -- 6 am on the East Coast, 3 am on the West.

Where to watch

If you're in Britain, you won't have to look far. BBC, ITV and Sky News are all expected to televise the ceremony live. Other British and American television networks have yet to announce their plans.


Performance

The Coronation Concert, an event produced and broadcast by the BBC, is scheduled to take place on Sunday, May 7, at Windsor Castle. The concert will be attended by members of the public. 5,000 people were selected; those who were picked are invited to bring along the plus-one they "nominated" during the application process.


Concert

The full lineup has yet to be confirmed, but Katy Perry, Lionel Richie and the Italian opera singer Andrea Bocelli would reportedly perform. As per sources, Adele and Elton John have sent their regrets, citing scheduling conflicts, and Harry Styles, Ed Sheeran and the Spice Girls have also declined invitations to perform.

Sonam Kapoor will be joined by actor Tom Cruise and Pooh who will appear alongside "Dynasty" star Joan Collins, singer Tom Jones, adventurer Bear Grylls and dancer Oti Mabuse in a series of pre-recorded VTs in which they will reveal "little-known facts about the King" for the coronation, which will honour King Charles' ascension to the throne.


Meghan

A question mark hovered for months over whether the Duke and Duchess of Sussex would make the journey from California to London for the big day. Finally, Buckingham Palace confirmed in a clipped statement that Prince Harry would attend the coronation -- alone. Meghan will remain in the United States with the couple's children, Prince Archie, who turns 4 the day of the coronation, and Princess Lilibet, 1. It will be the first time Prince Harry will have been seen with the royal family since his bombshell memoir, "Spare," was published in January.


Invite

The coronation is a state ceremony, so the government carefully manages the guest list, and only some 2,000 attendees have been invited. The list consists primarily of members of the royal family, including little ones, like 9-year-old Prince George and his younger siblings, Princess Charlotte and Prince Louis. There's also a select group of former prime ministers and members of Parliament, world leaders, foreign monarchs and faith leaders.


Code name

Operation Golden Orb, of course.


Crown Weight

Just over two pounds.


Is there a coronation dress code?

Though Queen Elizabeth II's coronation was full of glamour and tiaras, in keeping with King Charles's modernized-monarchy theme, this one will be more like the Casual Friday version of a coronation. Members of the House of Lords have been instructed to swap their special coronation crimson velvet-'n'-ermine robes and coronets (silver circlets with ermine trim and velvet linings) for business attire or the standard robes they wear for the opening of Parliament. Regular guests will wear (if they are women) "day dress" or (if they are men) either a morning coat, a suit or a military uniform. In both cases, "celebratory national dress" is also allowed, as are "decorations" (presumably this means of the military/state sort, not tinsel). Even hats are optional.


Is there an official playlist?

Yes, and "Daddy Cool" by Boney M. is the second song on it. The Department for Culture, Media and Sport, an actual department in the real British government, dropped a 27-song Coronation Celebration Playlist -- no skips -- that includes some songs Charles could conceivably belt in the shower ("Come Together" by the Beatles, "Let's Dance" by David Bowie) and some he almost certainly does not ("Running Up That Hill" by Kate Bush). Fingers crossed for a royal cover of the Spice Girls classic "Say You'll Be There."

There could be addition and subtraction to this existing plan in coming days.
---