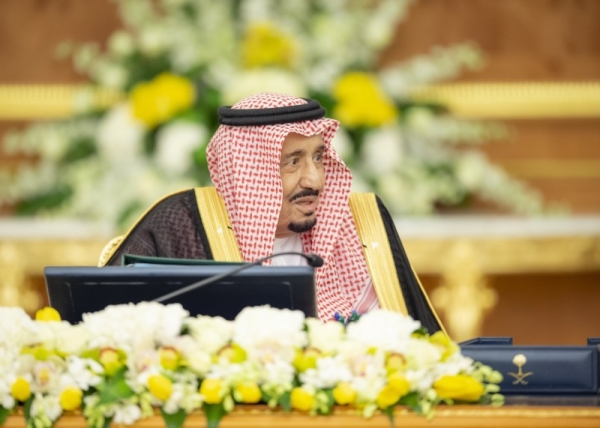 King Salman approves launch of second Ehsan charity campaign
Custodian of the Two Holy Mosques King Salman has approved the launch of the second national campaign for charitable work on Friday evening, April 8.
This is as an extension of the King's care for all aspects of charitable work in this holy month, according to Dr. Abdullah Al-Ghamdi, president of the Saudi Data and Artificial Intelligence Authority (SDAIA) and chairman of the Supervisory Committee of the Ehsan Platform.

Dr. Al-Ghamdi thanked King Salman and Crown Prince Mohammed Bin Salman for their great care and keenness on charity work, and the great support they are extending to charitable works, saying that these are "based on their keenness and interest to reach the support to its beneficiaries with the highest levels of efficiency and reliability through the Ehsan National Platform for Charitable Work.

The unlimited support that the Ehsan platform for charitable work gets from Crown Prince Mohammed Bin Salman, who is also chairman of the Board of Directors of SDAIA, had a great impact on the platform reaching the highest levels of charitable governance, which contributed to facilitating and speeding up the delivery of support to its beneficiaries from various segments of society with high efficiency," he said.

SDAIA is launching the National Campaign for Charitable Work for the second year in a row as an extension of the great turnout that the campaign enjoyed in its first year during the month of Ramadan.

The campaign also enables philanthropists, financiers and donors to make their donations in a reliable and secure digital way to the various charitable opportunities and fields offered by the Ehsan platform.

Anybody, who wants to participate in the campaign through making donations, should contact the benefactors service center by calling on 8001247000.

It is noteworthy that the Ehsan platform is monitored by a supervisory committee consisting of 12 government agencies, as well as by a Shariah committee. The total collections received by the platform since its inception reached more than SR1.45 billion, with a total of over 22 million donation operations, benefiting more than four million beneficiaries.

SDAIA launched the Ehsan Platform last year within its efforts to support the charitable giving in the Kingdom. The platform was launched with the participation of the supervisory committee represented by Ministry of Interior, Ministry of Justice, Ministry of Finance, Ministry of Health, Ministry of Municipal, Rural Affairs and Housing, Ministry of Human Resources and Social Development, Ministry of Education, the Presidency of State Security, the Saudi Central Bank and the Digital Government Commission.