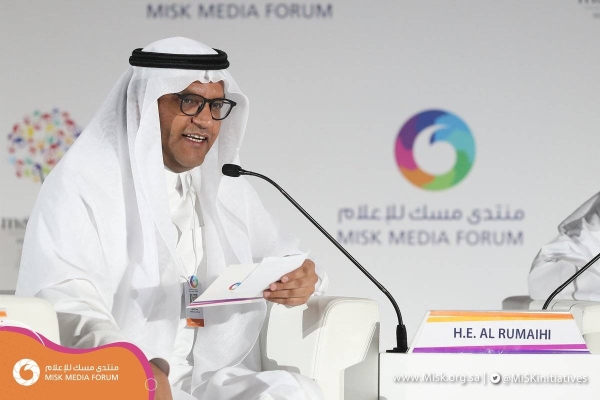 Saudi, Arab media chiefs to brainstorm future of Arab media
The second edition of the Saudi Media Forum, slated to be held in Riyadh on February 20 and 21, will discuss diverse aspects revolving around the future of Arab media.
Editors-in-chief of several leading Saudi and Arab newspapers and magazines will address the session. They include Jameel Altheyabi, editor-in-chief of Okaz newspaper; Ghassan Charbel, editor-in-chief of Asharq Al-Awsat newspaper, Gamal Al-Kishki, editor-in-chief of Egypt's Al-Ahram Al-Arabi magazine, and Nayla Tueni, editor-in-chief of Lebanese Annahar newspaper.

They will brainstorm the reality of the Arab media, its problems, and challenges, and how can it overcome its crises. The session will also focus on the Arab media's future and its role in society, in addition to the Arab media keeping pace with the breathtaking developments in the media scene.

The Saudi Media Forum has chosen the topic of Arab media in one of its sessions, during which eminent media persons and specialists will present their viewpoints in a scientific way. They will discuss the media developments in the region and suggest remedies of potential problems and challenges so as to realize a bright future for the media industry.

The topics of discussion at the forum include those related to television, journalism, media, mobile journalism, marketing, and modern media outlets and platforms. It also provides an opportunity for media persons and university students to attend and benefit from the discussions during the sessions and workshops.

More than 1,000 prominent media persons from Arab and other countries will attend the two-day event. They will present specialized working papers, and discuss them with the attendees so as to come up with recommendations that contribute to the development of the media industry in the region.