Saudi Film Commission will on Sunday unveil details of how it plans to develop movie industry
Saudi Arabia will unveil a new strategy on Sunday to develop the movie sector in the Gulf kingdom.

Under the patronage of Prince Badr bin Abdullah bin Farhan, Minister of Culture, chairman of the Saudi Film Commission (SFC), the body will announce how it aims to further support sector employees and actors.

According to Saudi Press Agency, Sunday's announcement will be made in a ceremony to be held at Crowne Plaza Hotel in Riyadh in the presence of Saudi filmmakers, a number of strategic partners and a group of media professionals, intellectuals and actors.

No details have been released in advance but the announcement will be the latest as Saudi Arabia looks to rapidly grow its entertainment sector.

Cinemas were banned for 35 years until the first cinema in Saudi Arabia opened in April 2018 in Riyadh as part of major reforms in the kingdom.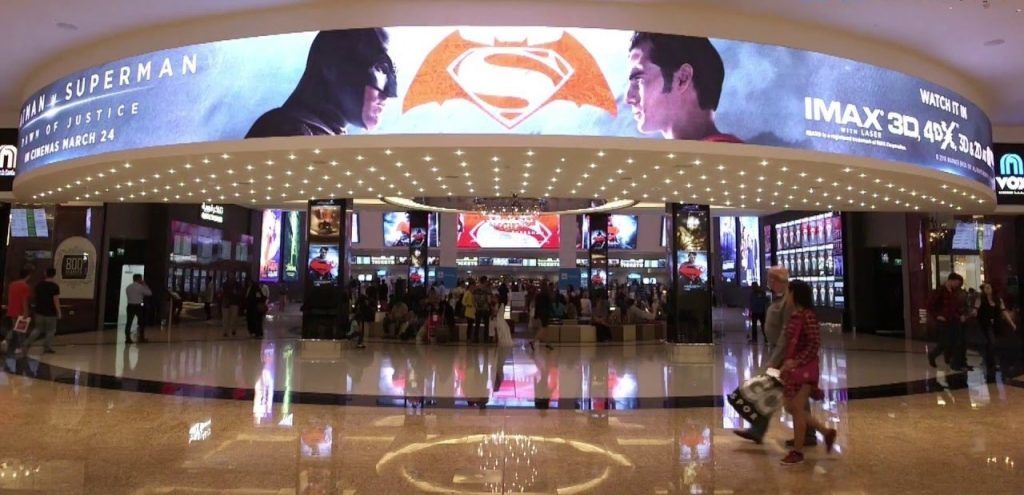 UAE-based Vox Cinemas is one of the big operators who have entered Saudi Arabia since the country lifted its ban.

The government hopes that by 2030, Saudi Arabia will already have more than 300 theatres with over 2,000 movie screens.

In September, Saudi Arabia's General Entertainment Authority launched a new initiative aimed at encouraging Saudi nationals to take jobs in the kingdom's booming entertainment industry.

Chairman Turki bin Abdulmohsen Al Al-Sheikh unveiled the Makers of Happiness initiative which seeks to qualify and train young Saudi talents to fill specialised jobs in the sector.

Young Saudis are being urged to work in jobs including crowd management, the management of entertainment centres and organising and marketing events.

Saudi Arabia continues to see an influx of leisure and entertainment industry players from around the world as the kingdom is tipped to become the sector's leading MENA market by 2025.

The bullish forecast follows a survey commissioned recently by the organisers of the Saudi Entertainment & Amusement (SEA) Expo & Summit, in which 73 percent of more than 560 canvassed sector players stated their intention to launch a presence in the kingdom within the next two years.

The GEA has previously said that it believes investment into entertainment infrastructure will reach $64 billion over the next decade, adding nearly $5 billion to GDP and generating 224,000 new jobs by 2030.

Saudi Arabia's movie push was further shown at Cannes Film Festival. While many countries did not attend in an official capacity this year, with their national film institutions grounded due to the ongoing challenges of travel amid the pandemic, Saudi Arabia promoted its emerging film and TV industry.

The Saudi pavilion in the Marché du Film's International Village was busy with filmmaker Abdullah Al-Qahtani making his international festival debut as CEO of the country's film commission.

Last year, Saudi Arabia also announced the launch of the Red Sea International Film Festival in Jeddah.