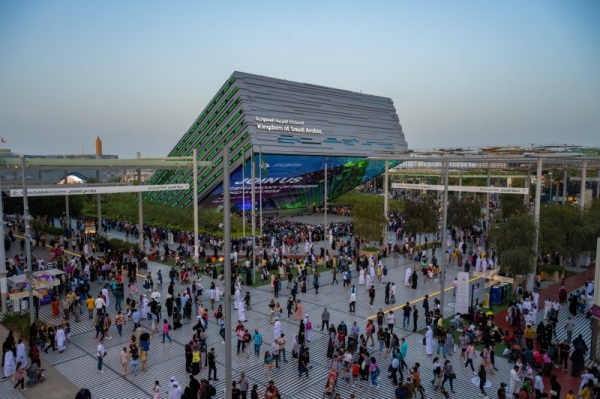 Saudi Arabia wins best pavilion award at Expo 2020 Dubai
The Saudi Arabia pavilion is a winner at Expo 2020 Dubai. The Saudi pavilion has been awarded the best pavilion, plus, it has received two honorary awards.
The Saudi pavilion has earned the best pavilion at Expo 2020 Dubai in the large suites category, plus, honorary awards for best exterior design and best display from EXHIBITOR magazine. The Saudi Arabia pavilion at Expo has already earned a number of recognitions, and is also a fan favorite. Visitors from near and far have queued up to experience everything about the record-breaking Saudi pavilion.

The idea of "seeing is believing" is at the heart of the experiences the Saudi Pavilion offers visitors. The journey showcases a future-forward Saudi Arabia: welcoming, young, diverse, and vibrant. The Pavilion represents the Saudi people, ambitious and talented individuals across different sectors, powering the Kingdom's transformation under Vision 2030. Across business opportunity and tourism, culture and nature, Saudi Arabia has much to offer throughout its 13 unique regions – including five UNESCO World Heritage Sites – and the Pavilion enables visitors to get a first glimpse of a fascinating destination that has yet to be discovered.

The Saudi pavilion, the second largest after the UAE's, is one of the most sustainable structures at Expo 2020 Dubai. It has been awarded LEED version 4 Platinum rating from the U.S. Green Building Council (USGBC), the highest internationally recognized sustainability rating in Leadership in Energy and Environmental Design. The Pavilion has earned three Guinness World Records for the largest interactive lighting floor, the longest interactive water feature, and the largest LED interactive digital mirror screen.