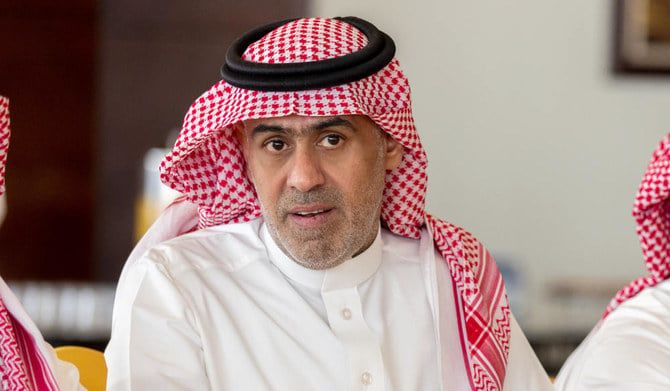 Saudi Culture Ministry discusses scholarship program opportunities
The Ministry of Culture, in cooperation with the Libraries Commission, recently held a virtual meeting to discuss the opportunities offered to students by the Culture Scholarship Program.
During the meeting, the commission also reviewed its strategy, initiatives, and programs for those interested in continuing their academic journey.

The meeting was held in the presence of the commission's CEO Abdulrahman Al-Asem, who said: "The program comes in line with the Kingdom's Vision 2030 and the development and social and economic change that the Kingdom is witnessing, and the desire to obtain Saudi cadres in various cultural fields.

"It was launched to create a better future for the country and its people, and it is the first program of its kind in the Kingdom to provide an educational service to citizens who wish to study abroad at the most prestigious and famous universities in the world," Al-Asem said.

The Culture Scholarship Program consists of two tracks, the first for those who have obtained unconditional acceptance from the educational institutions listed within the program in one of the approved majors, and the second giving the opportunity to self-financed learners.

The student's specialization and educational institution must be within the list of accredited institutions, and the student must be in the country in which the scholarship is provided. Applicants should attach an entry stamp and their academic record.

During the virtual meeting, the Libraries Commission reviewed its initiatives, which revolved around five priority goals, including access to information, cultural participation, self-development, community participation, and national identity.

The Culture Scholarship Program aims to create a distinguished economic and social impact in terms of job creation, educational support, community prosperity, and the enhancement of the international cultural presence.

The Libraries Commission aims to make public libraries cultural hubs that open their doors to all in order to be a beacon of knowledge, a platform for culture and the arts, a space for cultural participation, and a center for society and lifelong learning.

The Ministry of Culture, in cooperation with other cultural bodies, organizes the virtual meetings to raise awareness, introduce programs, measure community interest, address prominent international institutions, and call on the youth who wish to study cultural disciplines.