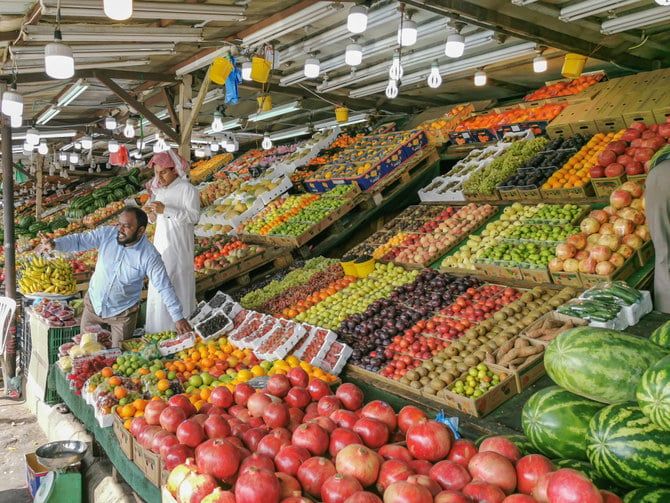 Saudi inflation rises 3.3% year-on-year in December 2022: GASTAT
Saudi Arabia's annual inflation rate rose by 3.3 percent in December 2022, compared to the same period in 2021, according to the latest report released by the Kingdom's General Authority for Statistics.
The report noted that the rise in the Kingdom's consumer price index was primarily driven by the higher prices of housing, water, electricity, gas, and other fuels which went up by 5.9 percent, while food and beverage prices rose by 4.2 percent.

Saudi Arabia's inflation rate in December is the highest since June 2021, when it hit 6.2 percent.

According to the report, housing, water, electricity, gas, and other fuel prices were increased due to the rise in actual rentals for housing by 6.8 percent, which in turn was affected by the increase in apartment rental prices by 18.1 percent.

In November, the inflation rate in Saudi Arabia was 2.9 percent, while it stood at 3.1 percent and 3 percent in September and October respectively.

"Prices for housing were the main driver of the inflation rate in December 2022 due to their high relative importance in the Saudi consumer basket with a weight of 25.5 percent," said GASTAT in the report.

The report further pointed out that transport prices in the Kingdom increased 4.1 percent year-on-year, mainly due to the increase in purchase of motor car prices by 5 percent.

Restaurant and hotel prices witnessed a 6.8 percent rise in December, driven by an increase in catering prices by 7 percent.

The report added that education prices in the Kingdom rose by 3.6 percent year-on-year as pre-primary and primary education fees soared by 5.9 percent.

Compared to November, housing, water, electricity, gas, and other fuel prices rose by 0.9 percent, while transport prices and restaurant and hotel prices increased by 0.4 percent and 0.2 percent respectively.

Meanwhile, another report by GASTAT revealed that wholesale prices in the Kingdom increased by 3 percent in December compared to the same month in 2021, driven by a 7.5 percent rise in prices of food products, beverages, tobacco, and textiles.

According to the report, the wholesale prices decreased by 0.2 percent in December 2022 compared to November 2022, as a result of the decrease in the prices of agriculture and fishery products prices by 0.6 percent.