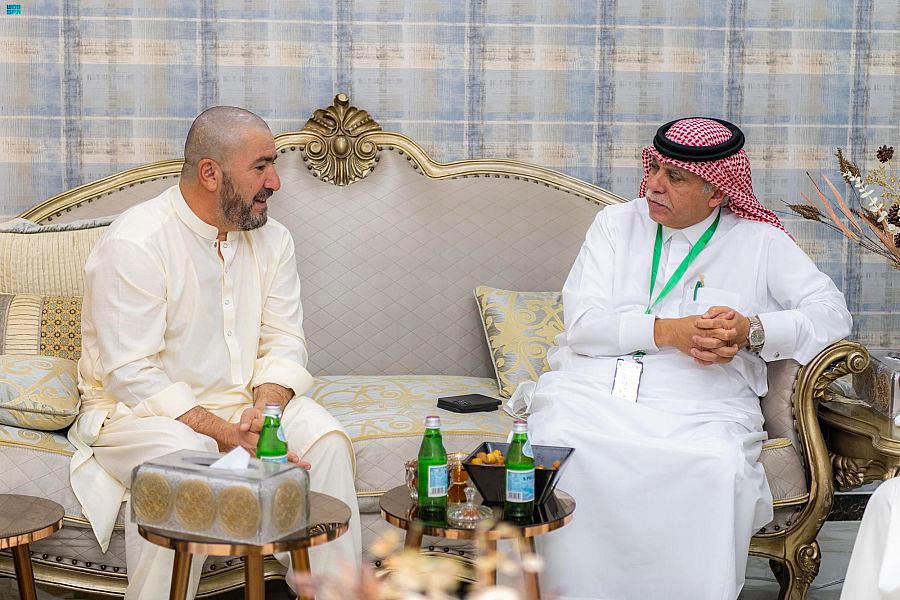 Saudi minister receives British Hajj pilgrim who walked to Makkah
A British man of Iraqi-Kurdish origin who walked from Wolverhampton, England to Makkah to perform Hajj this year was received by a Saudi minister in Mina on Sunday.
Adam Mohamed, 52, walked through the Netherlands, Germany, Austria, Hungary, Serbia, Bulgaria, Turkey, Lebanon and Jordan to reach Saudi Arabia, covering a distance of almost 6,500 kilometers in 11 months and 25 days.

Mohamed was received by the Acting Minister of Media Majid bin Abdullah Al-Qasabi in Mina, Saudi Press Agency reported.

He expressed his thanks and appreciation to the Saudi government and Al-Qasabi for hosting him and finalizing his Hajj permit procedures.

On his arrival in Makkah last month, Mohamed told Arab News that he was eager to perform Hajj and was overwhelmed by the welcome he received."I was so happy to finish my journey and I am overwhelmed by the great welcome, generosity, and love of Saudis and other nationalities. I am so eager to perform Hajj because Hajj has been my greatest dream," he said.