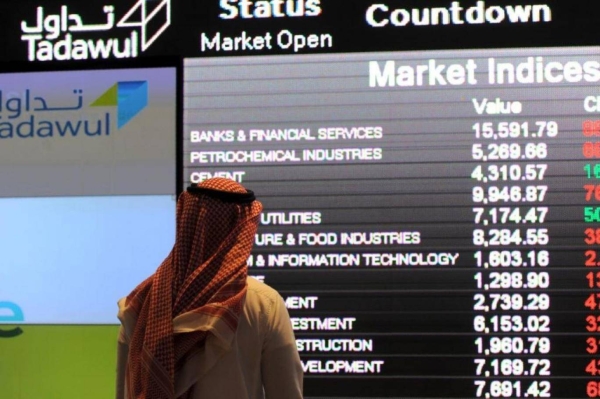 Saudi stock index loses 542 points, dips 4.1% on Thursday
Saudi Arabia's Tadawul All Share Index (TASI) dropped 4.1% by 542 points, to close at 12,837 points on Thursday.
The total value of traded shares reached nearly SR10.2 billion.

Accordingly, the Saudi benchmark deepened its losses to more than 980 points in the last four trading sessions.

Global markets, especially in the US, were battered by inflation data, which raised concerns about a continuous tightened monetary policy by the Federal Reserve and other central banks worldwide.

Most stocks closed in the negative territory. Al Rajhi Bank shed over 6 percent to SR100.20. Saudi Aramco dropped 2 percent to SR44.70.

SABIC ended 2 percent down at SR121, although the company announced on Thursday better-than-expected results.

Saudi National Bank, Riyad Bank, Alinma Bank, Banque Saudi Fransi, Arab National Bank, SABB, Mobily, Petro Rabigh, Saudi Tadawul Group, Maaden and Almarai fell between 4 percent and 10 percent.

On the positive side, a few stocks headed north, led by Saudi Industrial Export, which rose its daily limit.

The Saudi Parallel Equity Market Index (NOMU) ended the day losing 27.38 points, to close at 22,646.74 points, with a value of SR31 million and an overall tally of more than 429,000 stocks traded in 2,171 deals.