The third and fourth planes taking part in a Saudi aid airlift mission to support the people of Afghanistan arrived in Kabul on Friday.
The two aircraft sent by the King Salman Humanitarian Aid and Relief Center carried nearly 66 tons of food baskets and shelter bags for the Afghan people.

KSrelief General Supervisor Abdullah Al-Rabeeah said the aid operation, involving a total of six relief planes laden with 197 tons of food and shelter packages, was being carried out under the directives of King Salman and the crown prince.

This aid comes within the framework of the relief and humanitarian efforts provided by Saudi Arabia through KSrelief to 77 countries around the world.

On Thursday, two other planes also reached Afghanistan, carrying 1,647 food baskets and 192 shelter bags weighing nearly 66 tons.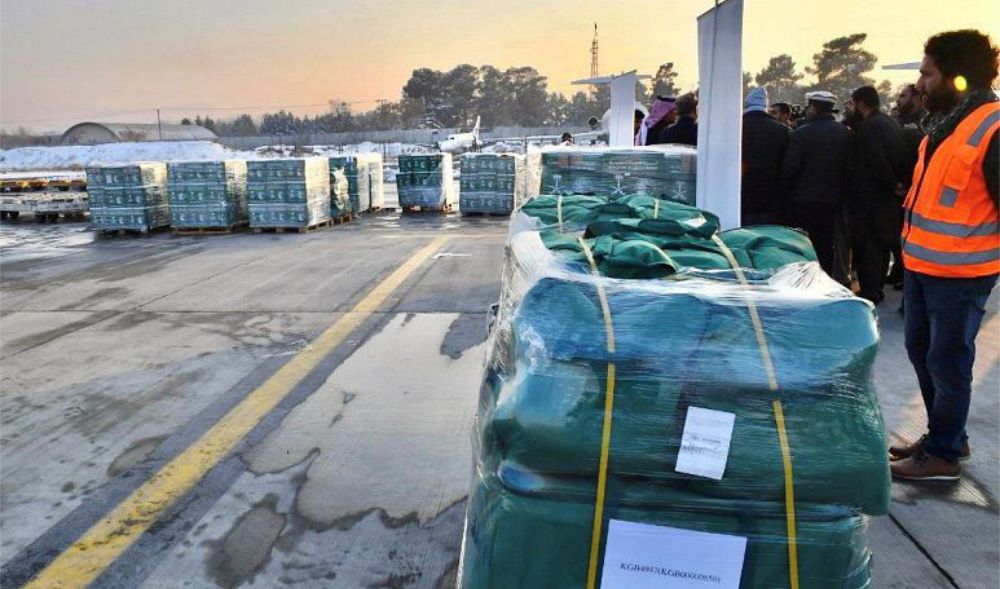 In Riyadh, KSrelief has organized a virtual discussion session titled "Protecting children from exploitation in conflict," with the participation of the International Committee of the Red Cross, the Child Protection Unit, the UN Children's Fund, the UN Refugee Agency, and the Plan International.

During the session, ways to combat child exploitation in conflict areas, the experience of entities working in the field of child protection, international laws, procedures and efforts in this field, and the importance of promoting children's rights during and after conflicts were discussed.

Meanwhile, the volunteer medical team of KSrelief in Niger performed 40 urological surgeries for children. These surgeries were performed in cooperation with the Muslim World League.

This also comes as part of the humanitarian projects implemented by KSrelief with the aim of providing treatment for families with low incomes.