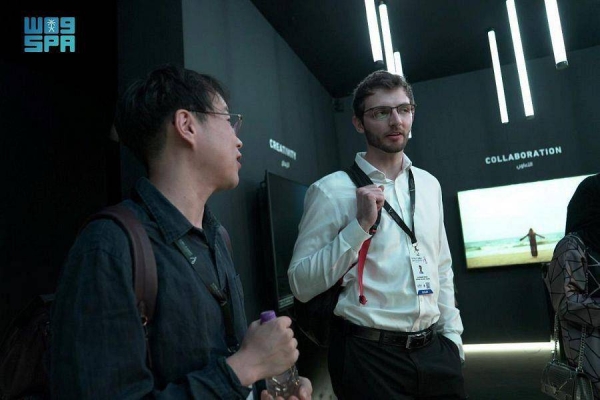 Students of prestigious global institutes join Riyadh AI Summit
Several students from the most prestigious global institutes and universities joined the 2nd Global AI Summit, which started its second day at the King Abdulaziz International Conference Center in Riyadh.
The students represent the US, UK, India, Jordan, Algeria and South Korea, who are studying at top institutes and universities, such as the Massachusetts Institute of Technology, King's College London, Paris-Sorbonne University, and the University of Oxford.

The visit is part of the keenness of the Saudi Authority for Data and Artificial Intelligence (SDAIA) in attracting global capabilities in AI, enhancing the role of distinguished youth and empowering them as per the Saudi Vision 2030.

The initiative aims at engaging the visiting students in knowledge-exchange dialogues to explore opportunities for future cooperation and acquainting them with Saudi Arabia's efforts in entrepreneurship of AI and data field, and the journey of the sector during a trip that will be led by Saudi students with their foreign counterparts.

The summit, currently in its second edition, is an annual platform that brings together leaders of thought, people of creativity, decision-makers, experts, specialists and academia in the public and private sector from across the globe, along with leading tech companies, investors and businesspeople to discuss the future of AI in miscellaneous fields.